A recent survey by YouGov shows that 2 in 5 Australians are actively trying to reduce meat consumption, with a growing proportion adopting alternative diets including little to no meat, compared to research published in January.

The survey – which covers a national sample of 1,039 Australian residents – shows that 66% of consumers consider themselves meat eaters, while roughly 19% identified as 'flexitarians'. Only 6% reported that they adopt a fully plant-based diet.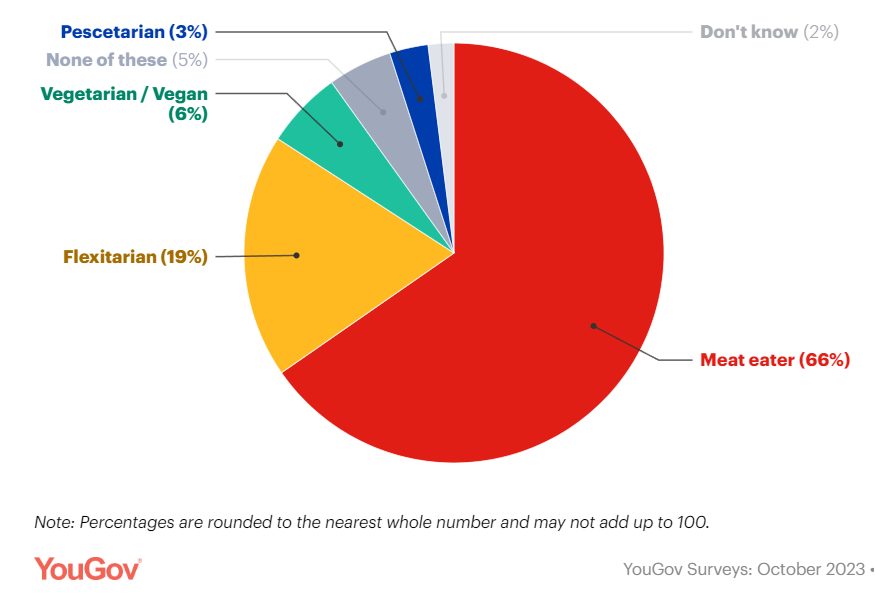 In terms of generational eating behaviours, the report showed that Baby Boomers were significantly more likely to regularly consume meat, while respondents from the Millennials and Gen X groups were more likely to adopt a fully plant-based diet.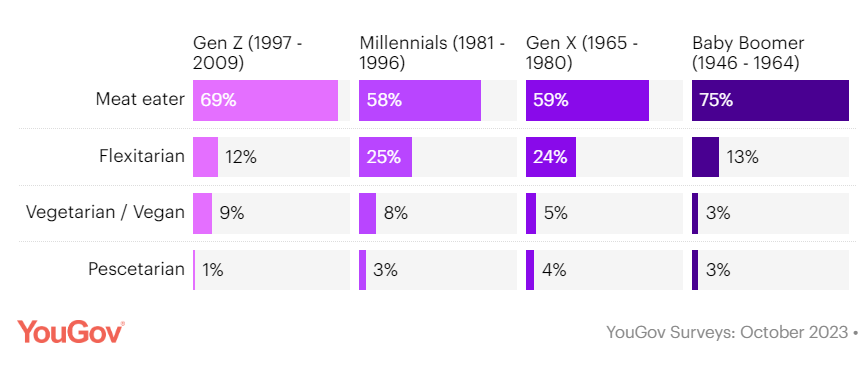 Notably, the survey showed plant-based diets were significantly more popular in Victoria, with one in ten consumers in the region having adopted a fully plant-based diet.

Taste was shown to be the top consideration for consumers when deciding what to eat, followed by price and then how healthy the food is. However, health was noted a top consideration among a larger proportion of flexitarians.
To stay up-to-date on the latest industry headlines, sign up to Future Alternative's enewsletter.