A third generation restaurateur, Heaven Leigh leads the team at Bodhi, Australia's longest running vegan restaurant.
Having been in operation for more than 30 years, Bodhi resides in Sydney's Cook + Phillip Park, offering vegan yum cha and Pan Asian cuisine.
Here, Heaven shares her insights on how the plant-based movement has evolved over the years and how she's attracted an incredibly diverse (and loyal) clientele.
---
As the operator of Australia's longest running and largest plant-based restaurant, what do you think has been the biggest change in the Australian plant-based market in recent times?
Vegetarianism has been around in many cultures for centuries, then in 1951 The British Vegan Society coined the term 'veganism', however over the last seven years people have become far more accepting of a plant-based diet for various reasons.
With today's society facing dire health issues and environmental challenges it comes as no surprise that people are wanting to be more educated about what they eat and consume.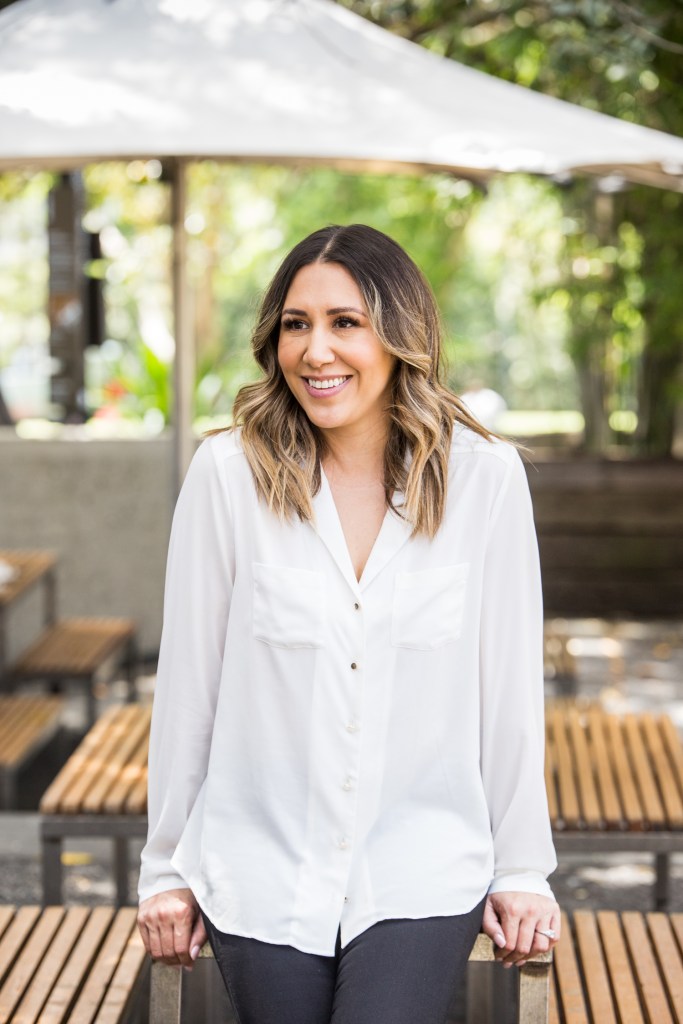 Has access to ingredients improved? Both in regards to plant-based products and accessing a broader range of vegetables, sauces, seasonings etc?
Australians living in major capital cities have always been incredibly blessed when it comes to choice, however accessibility in more remote regional areas can still be challenging for some, both from a produce standpoint and particularly when it comes to restaurants.
We have definitely seen many more ready-made items available in supermarkets like faux meats, but this can be very hit and miss when it comes to flavour and quality.
What's still difficult to source?
Australian native produce (bush tucker) is still one of the harder things to receive supply of both in large quantities and consistency. There is also the need for us to be respectful of the culture by not just taking things from traditional landowners but ensuring we are giving back to the community in a meaningful and sustainable way.
How do you go about selecting which plant-based meats to feature? What do you look for when selecting suppliers?
We like to make some of our products in-house where possible but the products that we do bring in have to pass both our vegan standards as well as our Buddhist philosophy of no pungent herbs from the onion or garlic family. Versatility, taste, texture, and nutritional content is also of great importance.
We try to be balanced on our menu by not offering too many faux products as it is important to remember that the more removed and processed our food is, the unhealthier it becomes.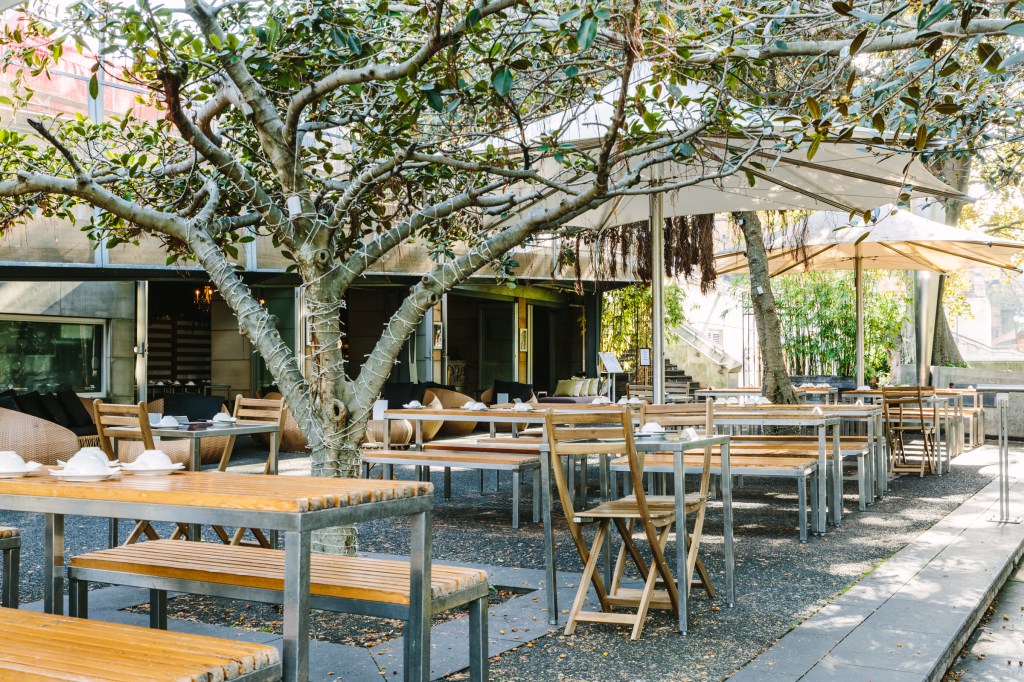 How has the plant-based diner demographic changed over the years that you've been at the helm of Bodhi?
34 years ago, our demographic was people following a spiritual practice like Jainism, Buddhism, Taoism or Judaism. Slowly over the years we started to see more artists, actors, musicians, models, and activists, then there was the era of the health conscious, advertising execs, families and of course the corporate crowd. Now Bodhi is this fantastic melting pot of people from all walks of life which is wonderful to watch on sunny day whilst eating yum cha!
Has your customer base changed post-pandemic (if we can be so brave as to say we're post-pandemic!?)
Not really, we still see a lot of new faces who are eager to try our food and who get really excited when they discover the variety of cuisine on offer but we also still see customers who have been coming for 30 years, some of whom have grown up at Bodhi and now they bring in the next generation of foodies. It's incredibly heart-warming to know we have become a multi-generational restaurant.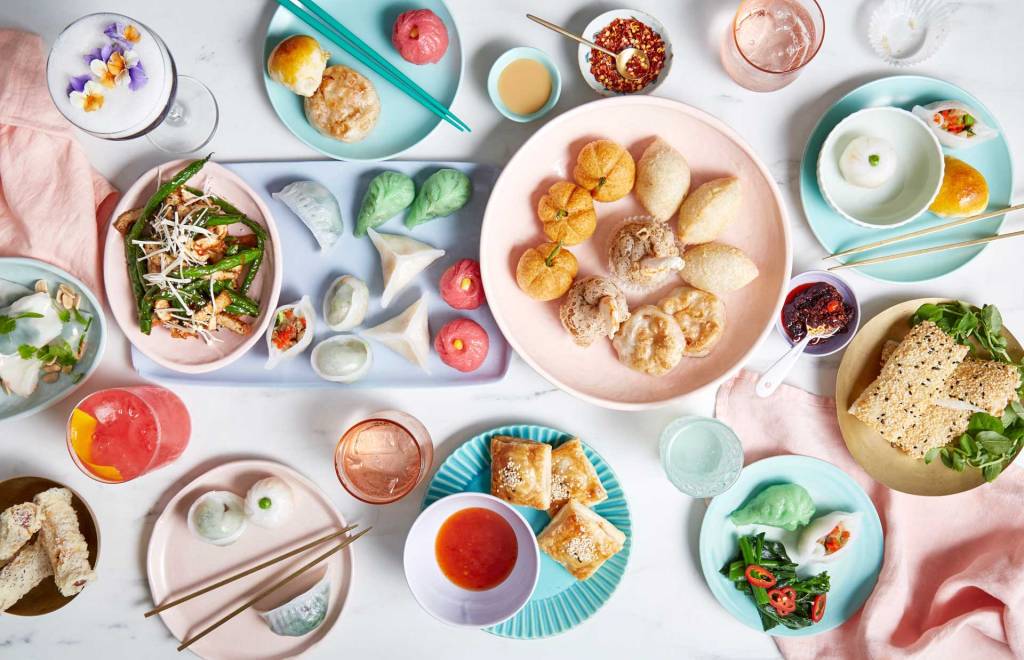 You've mentioned that you and your husband invest in start-ups. Are any in the alternative protein sector?
At the moment we are working on other sectors outside the food space because we feel that plant-based is more than what you eat, it's a lifestyle. The philosophy of 'do not harm and live the healthiest and best life possible' permeates everything from chemical-free homes to beauty products and wellness nutrition.
What plans do you have for Bodhi in the next five years?
Hopefully Bodhi will be undergoing a major renovation soon to bring it up to date and ready to feed another generation of diners for many more years to come. Perhaps we may look beyond Sydney to other cities as well!
To stay up-to-date on the latest industry headlines, sign up to Future Alternative's enewsletter.