A plant-based food brand called Uproot Food has launched a new smoked salmon product, made from carrots.
In what the company says is an Australian first, Smoked Not Salmon is entirely plant-based, but still offers the woody, smokey flavour associated with the much-loved seafood item.
The product is made from thinly sliced Australian carrots, and is fortified with Omega-3 fatty acids, while organic kelp provides flavours of fish. It's also free from gums, agents, fillers and preservatives.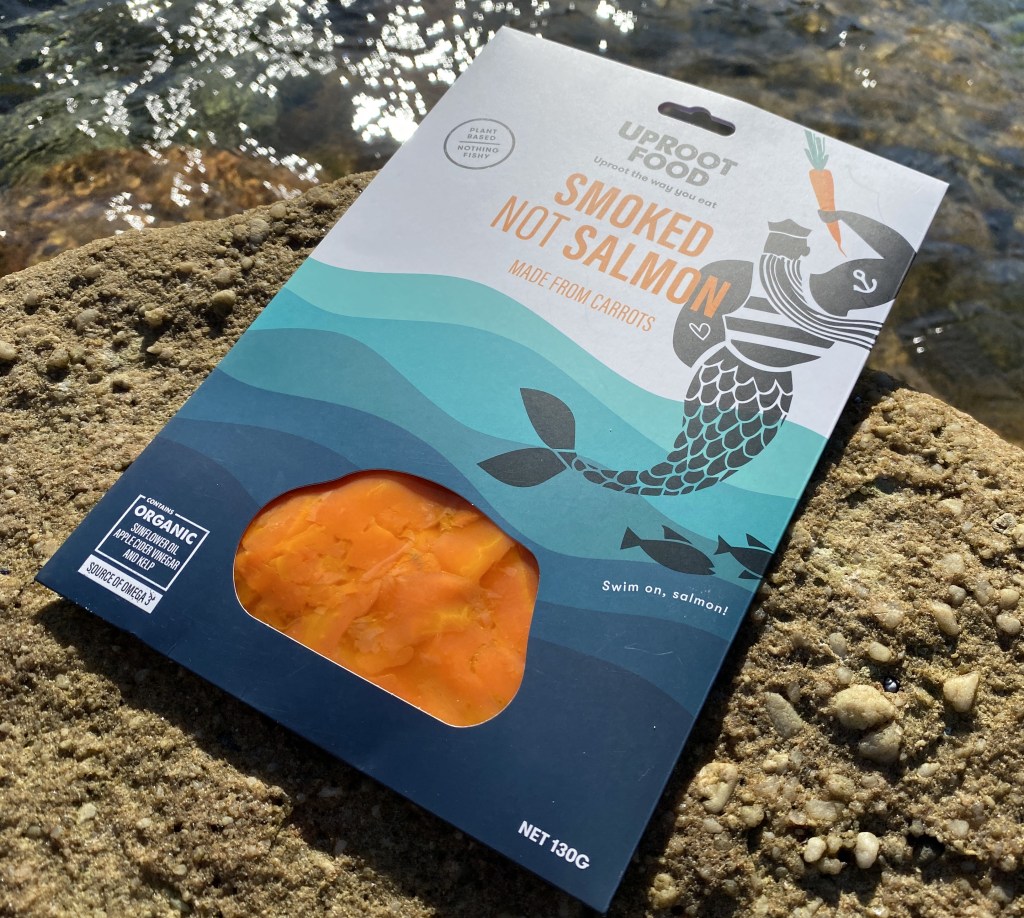 "We want to provide people with a fantastic tasting plant-based alternative using a minimal amount of wholefood ingredients," said Uproot Food co-founder, Nathan Tsivlin.
The product was launched earlier this month and is available at The Vegan Grocery Store (NSW and Victoria) or from Uproot Food's website.
Uproot Food was founded by wife and husband, Livia and Nathan Tsivlin. Livia is a Ph.D. investigating marine mammals, and Nathan is a chef and restaurant owner with experience across Australia and Europe.
To stay up-to-date on the latest industry headlines, sign up to Future Alternative's enewsletter.