CH4 Global has raised AUD $45 million in Series B funding, which the company said it will use to scale production of its seaweed-based feed supplements.
CH4 Global told Future Alternative that the development of its Louth Bay EcoPark would help it grow enough Asparagopsis seaweed – which research shows significantly decreases the methane output of cattle – to feed more than 30,000 cows per day.

The company said that its facilities in Bluff, New Zealand, will remain an ongoing Asparagopsis production site for the Australian market. It added that it's also growing its operations with facilities at Lonsdale in Adelaide, and Arno Bay.

New Zealand regulations currently prohibits Asparagopsis as a feed ingredient for methane reduction purposes.

Design for the Louth Bay EcoPark
The company claims that its feed supplement products, Methane Tamer™, can drastically reduce an animals' methane emissions by up to 90% while also reducing the feed energy lost to methane emissions.
Asparagopsis is a naturally abundant Australian and New Zealand-native seaweed ideally suited to the Australian and New Zealand climate. CH4 Global bases their Asparagopsis product on research findings from Australia's Commonwealth Scientific & Industrial Research Organization (CSIRO), Meat & Livestock Australia, and James Cook University.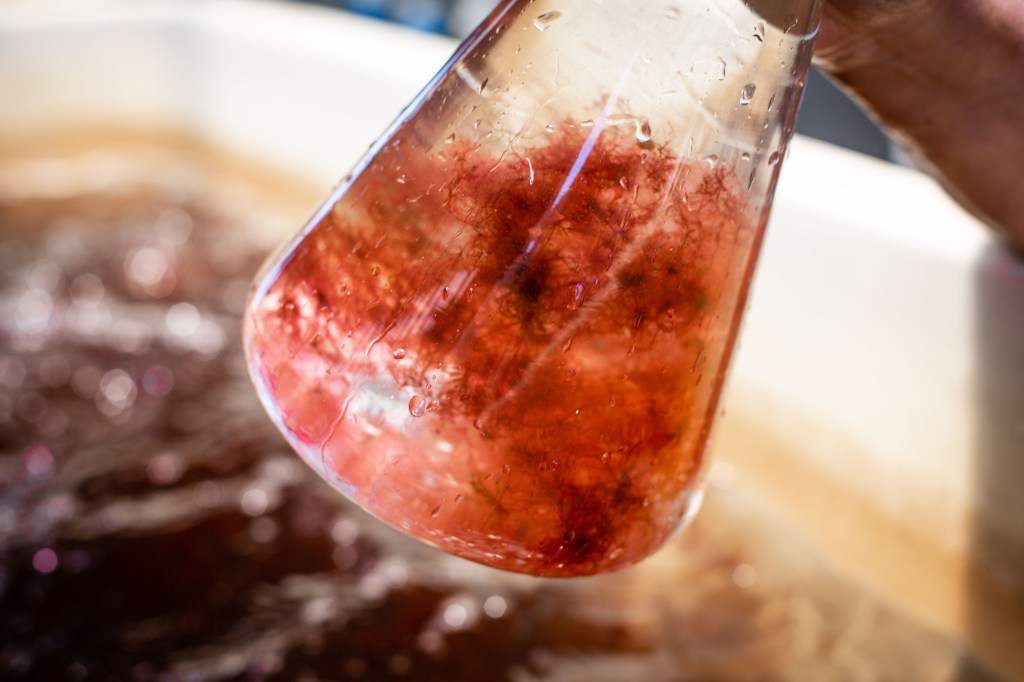 Asparagopsis in a flask
CH4 Global CEO Steve Meller told Future Alternative that the company is formulating its products to meet the specific needs of each cattle market segment. He also noted it was starting with feedlot operations, beef and dairy, as well as grazing dairies.

Meller added that the company will also eventually formulate its product for remote and generally unattended cattle around the world.
CH4 Global CEO Steve Meller
"We are receiving massive interest from governments, food producers and farmers of all sizes, fueling our sense of urgency that we must act now to avoid a climate tipping point. The pressure is on with new regulations and the desire to produce at a measurably lower impact," Meller said.
To stay up-to-date on the latest industry headlines, sign up to Future Alternative's enewsletter.