Data from WA-based drive-thru coffee franchise, Muzz Buzz, is evidence of the strong growth currently being enjoyed by plant-based milk alternatives.
Muzz Buzz, which was founded in 2004 and has 33 sites in Western Australia and one in Darwin, first started offering soy milk as the only dairy alternative in the business' early years. It now has four alternatives in its range: oat, soy, almond and lactose-free.
The uptake, according to executive chairman, Warren Reynolds, has grown significantly year-on-year.
"We're seeing year-on-year growth in alternative milks being ordered, with usage up more than 20 percent in the past financial year, and up more than 250 percent over the last five years," he said.
"Anecdotally we know consumers are making the switch because they're more health-conscious, they're taking a greater interest in what they're consuming and how it makes their bodies feel. We also know our customers are educated and have opinions on consuming animal products."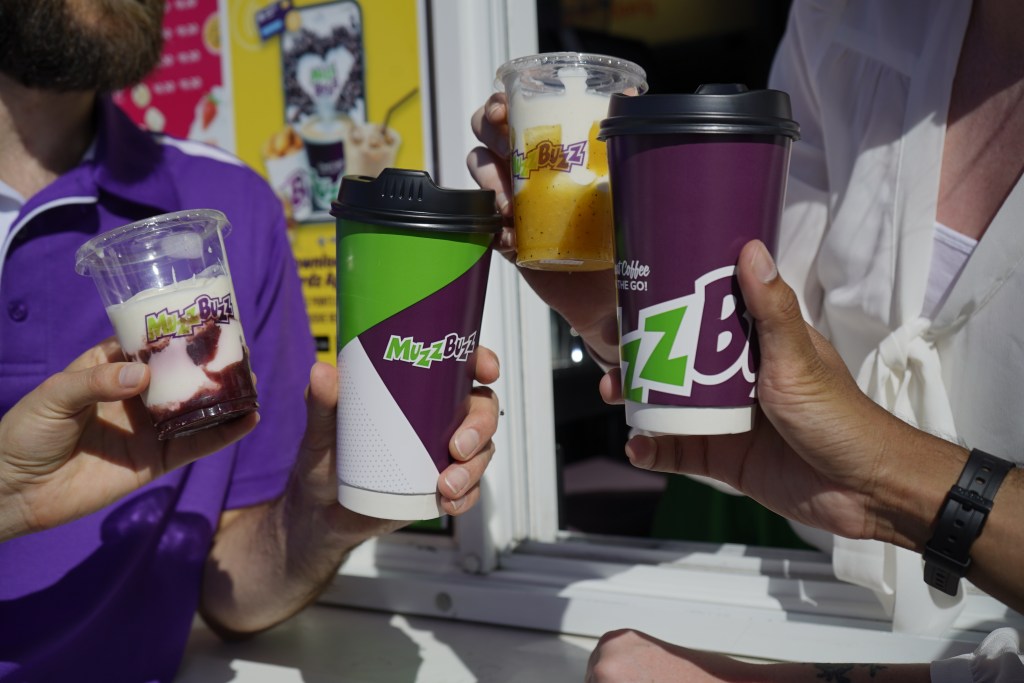 The numbers
In 2017-2018, there were 177,320 alternative milk orders at Muzz Buzz venues. This increased by over 38 percent the following year, and skyrocketed by more than 260 percent in 2021-22, with over 641,400 orders.
Number of times each milk option was ordered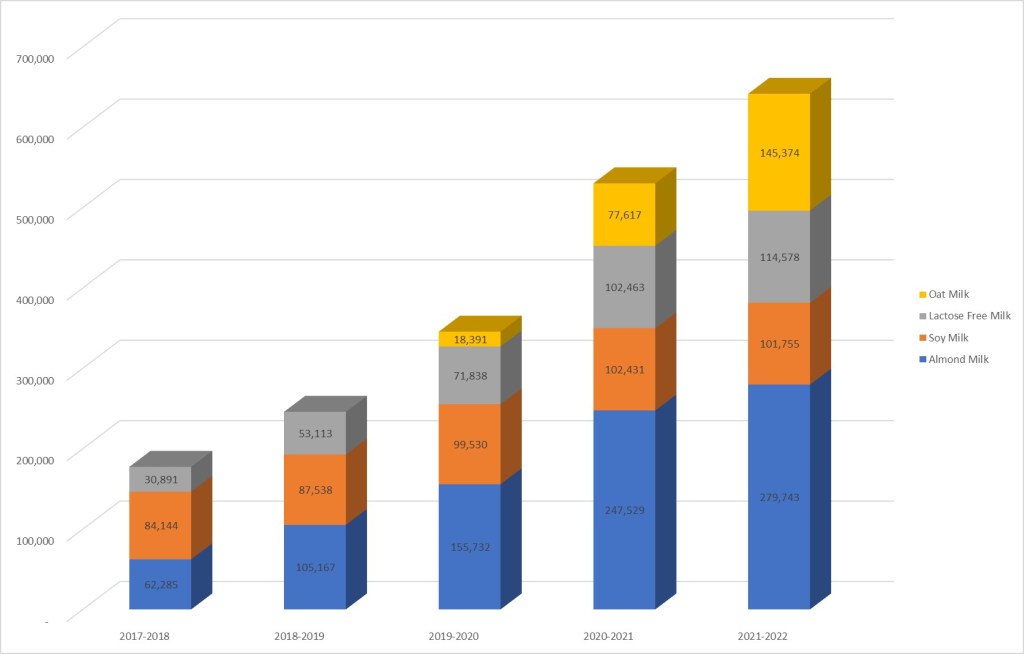 In 2017-2018, soy represented the strongest plant-based milk category, but now almond milk is the best seller, making up more than 43 percent of alternative milk sales.
Growth of alternative milk usage by year (%) in the last five years

Having said that, oat milk, which has only been available at Muzz Buzz since 2019, is enjoying the strongest year-on-year growth, up 322 percent from 2019-20 to 2020-21, and 87 percent from 2020-21 to 2021-22.
Usage of alternative milks in litres, by milk type

Reynolds says he expects Muzz Buzz to continue to expand its range of alternative milks, especially as the quality of products continues to improve and consumers become more aware of the variety available to them.
"A key part of business is being receptive to consumer demands, and as we continue to see a better-educated and more health-conscious population, I would expect we'll continue to see grow in these plant-based alternatives," he said.
To stay up-to-date on the latest industry headlines, sign up to Future Alternative's enewsletter.