Plant-based burger and bowl concept, Flave, has so far raised over $725k in its Series A crowdfunding campaign.
The foodservice brand, which opened its first outlet in Sydney's Bondi in December 2021, hopes to raise $2 million before the round closes on Thursday night.
The campaign was launched with Birchal, an Australian equity crowdfunding platform, with investors able to contribute between $50 and $10,000. At the time of publishing, the campaign had attracted $725,985.96 from 382 investors.
Flave is operated by Samantha and Stuart Cook, the former being a former 100 Women of Influence (AFR) recipient, and the latter an ex-CEO of Mexican food franchise, Zambrero. Flave's executive chef, Scott Findlay, boasts a wealth of experience in plant-based cooking, working as a private chef to Sir Paul McCartney, a pioneer of the Meatless Mondays Movement, as well as a number of celebrity flexitarians including Rihanna, Beyonce, Madonna and Elton John.
Samantha Cook told Future Alternative "We decided to launch our Birchal campaign as a way to give everyday Aussies a chance to invest in Flave. We've always believed that we're a brand for the people. Democratising this investment opportunity was important to us. We wanted to open up this possibility to everyone: sophisticated investors, everyday Aussies and our international buddies."
Flave has an aggressive expansion strategy, striving to open 1000 sites over the next 10 years. With just under a year of trading under its belt, Flave is preparing to open its second venue, located in Sydney's Darlinghurst, in the next few months.
It's also signed a master franchise agreement in India, established a partnership with retailer, David Jones, to build Flave 'grab-and-go hubs', and has launched a corporate catering service.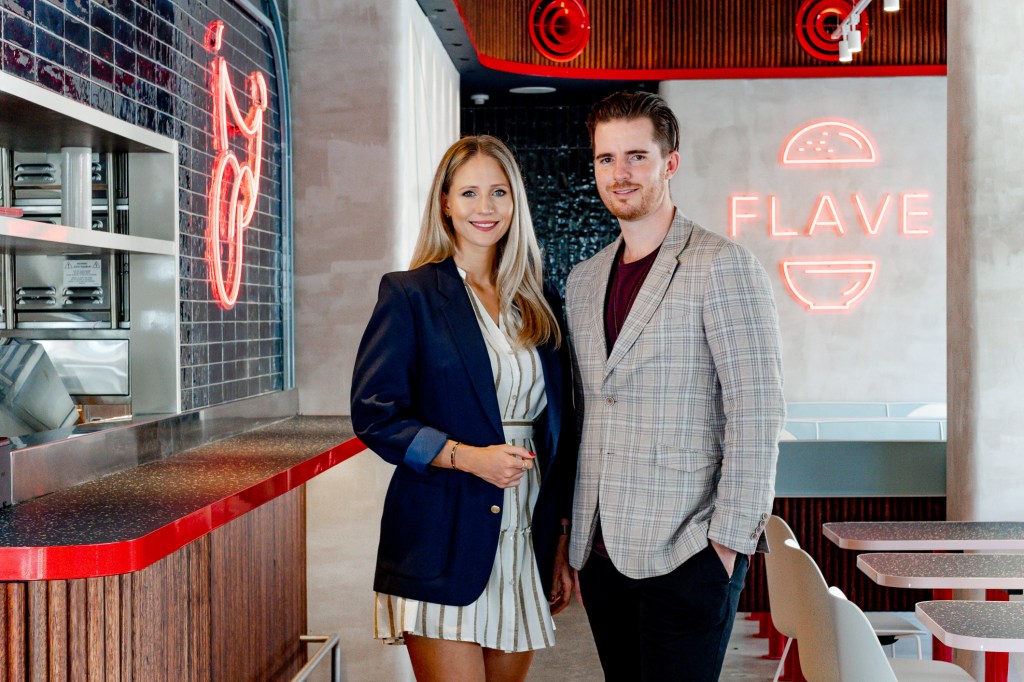 Earlier this year, Samantha and Stuart spoke to Future Alternative for its first ever podcast episode, explaining that Flave is targeting the booming flexitarian market, and wants to prove that plant-based meals can be just as satisfying as their meat-based counterparts.
"We don't want to take market share from other plant-based restaurants; we want to expand the pie and get people to see what is able to be achieved on the culinary side of things. [We want people to] realise that plant-based proteins and plant-based living is not about sacrificing flavour. You're not sacrificing quality, texture or satiation. You're just having amazing food," she said.
For more information on Flave's crowdfunding campaign, click here.
To stay up-to-date on the latest industry headlines, sign up to Future Alternative's enewsletter.