Known for its margarines and spreads, FLORA has released its first plant-based product, a cream made from lentils.
The product is the company's first step in transitioning to an entirely plant-based brand.
The new thickened plant cream is said to pour, whip and cook just as its dairy-based counterparts do, and it's also palm-oil free and vegan, with a neutral taste.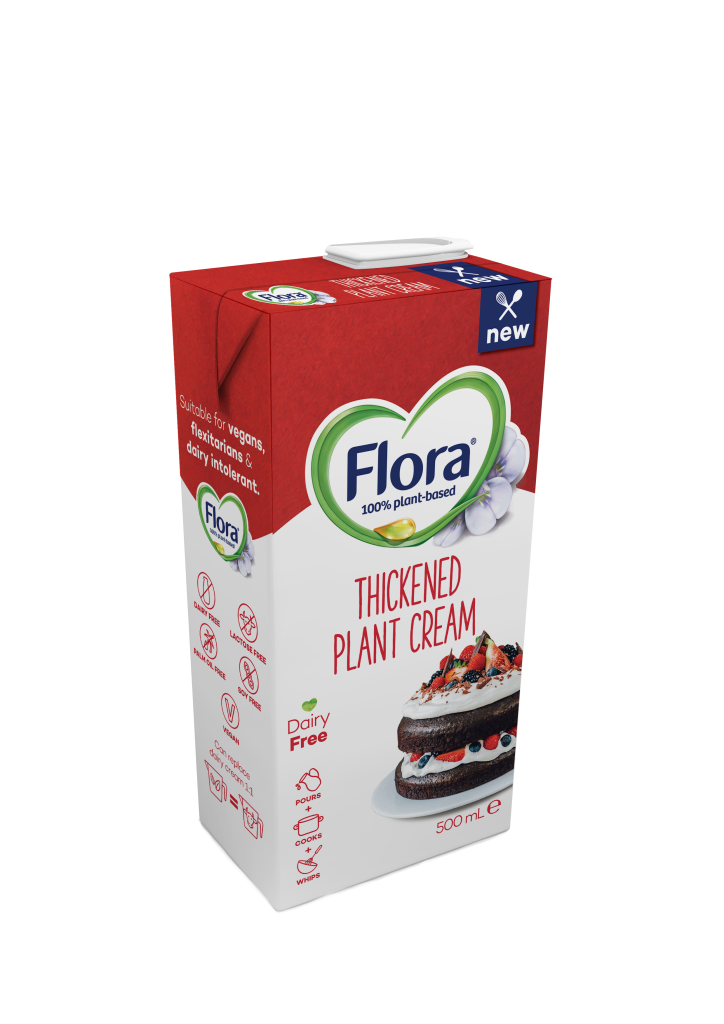 "For FLORA, we recognised a real gap in the cream category with no current plant-based alternative for those who enjoy creamy sweet and savoury dishes without compromising on taste or performance," said head of marketing, Anita Hancock.
"As we move toward becoming 100 percent plant-based, this is our first step in the market. Our plant-based cream is not just for those with lactose intolerances or dairy avoiders, it's for everyone trying to include a little more plant in their week."
FLORA Thickened Plant cream 500ml can be found in the chilled section in major supermarkets, from 3 July.
To stay up-to-date on the latest industry headlines, sign up to Future Alternative's enewsletter.