Forbidden Foods' recently acquired Blue Dinosaur brand is going from strength to strength, enjoying a growing retail presence in Australia and accelerated market opportunities in the US.
The ASX-listed plant-based food company acquired Blue Dinosaur, a snack bar brand, in October 2021. This month, the brand launched a new range of Vegan Protein Bars, stocked in a number of independent retailers and – from May 2022 – nationally in Chemist Warehouse's 300-plus stores. This is expected to generate revenue of over $200,000 over the next 12 months.
A unique selling point for the range is its zero-waste packaging. The 100 percent organic and plant-based packaging has been tested to decompose in a domestic compost bin in 26 weeks, making Blue Dinosaur the first snack bar brand with national ranging to implement home compostable wrappers.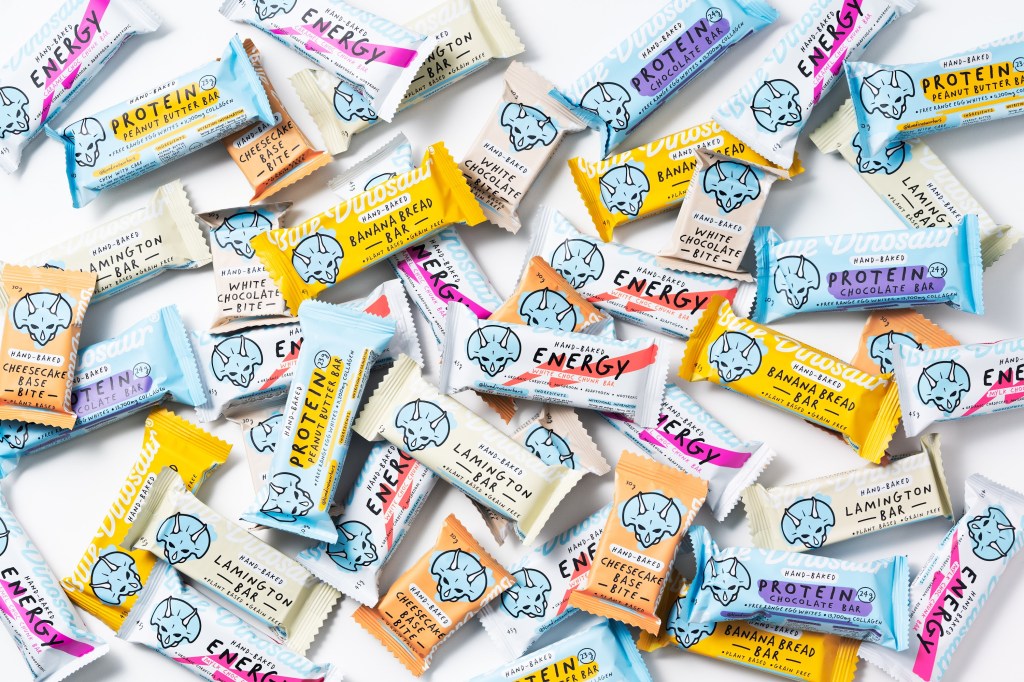 A growing footprint in the US
In addition, Blue Dinosaur recently exhibited at Los Angeles' Expo West tradeshow, the leading food and beverage tradeshow in North America, and secured four highly regarded brand broking companies to represent Blue Dinosaur into major retailers and distributors across the US. It also secured local US manufacturing and supply chain partners that service the major supermarket chains.
Forbidden Foods co-founder and CEO, Marcus Brown, said "As anticipated, the acquisition of Blue Dinosaur has been transformative for Forbidden Foods, providing scale and international exposure for our broader portfolio of health-based food products. The Blue Dinosaur brand continues to resonate strongly amongst the active and health-conscious millennial demographic who are inclined to choose plant-based and natural food products for themselves and their families, further boosting Forbidden Foods offering and penetration into the rapidly growing global plant-based foods market."
Last month, the company – which also owns the FUNCH and Sensory Mill brands – reported strong First Half results, recording revenue of $3.24 million, up 66.1 percent on the previous corresponding period. It was the first time the company has surpassed $3 million in a half-year period.
To stay up-to-date on the latest industry headlines, sign up to Future Alternative's enewsletter.