Future Food Aotearoa (FFA) – a founders movement driving advancement in the New Zealand and Pacific Rim foodtech ecosystem – has announced a milestone partnership with San Francisco-based innovation platform MISTA.
Developed by Givaudan, the world's largest company in the flavour and fragrance industries, the platform supports start-ups – including those in the food tech industry – to optimise ideas, products, people, and investments. The aim of FFA's global node partnership with MISTA is to help Aotearoa NZ foodtech founders grow beyond their domestic market.

Discussing the state of investment and innovation in the NZ plant-based sector, FFA Executive Director Katy Bluett said that they are seeing growing support from government, industry, and angel investors for early stage founders with a good value proposition.
Bluett added that there is an emerging group of alt protein companies across NZ with both B2C and B2B business models, ranging from grocery focused plant-based butters, to microalgae-derived protein ingredients, to molecular-farmed protein and precision-fermented dairy ingredients.

"Future Food Aotearoa is working hard to share and grow awareness of these companies, who often struggle to build the same level of profile as our large food industry giants. Where we see a gap is in the support for scaling companies, both in terms of experience, funding and facilities," Bluett told Future Alternative.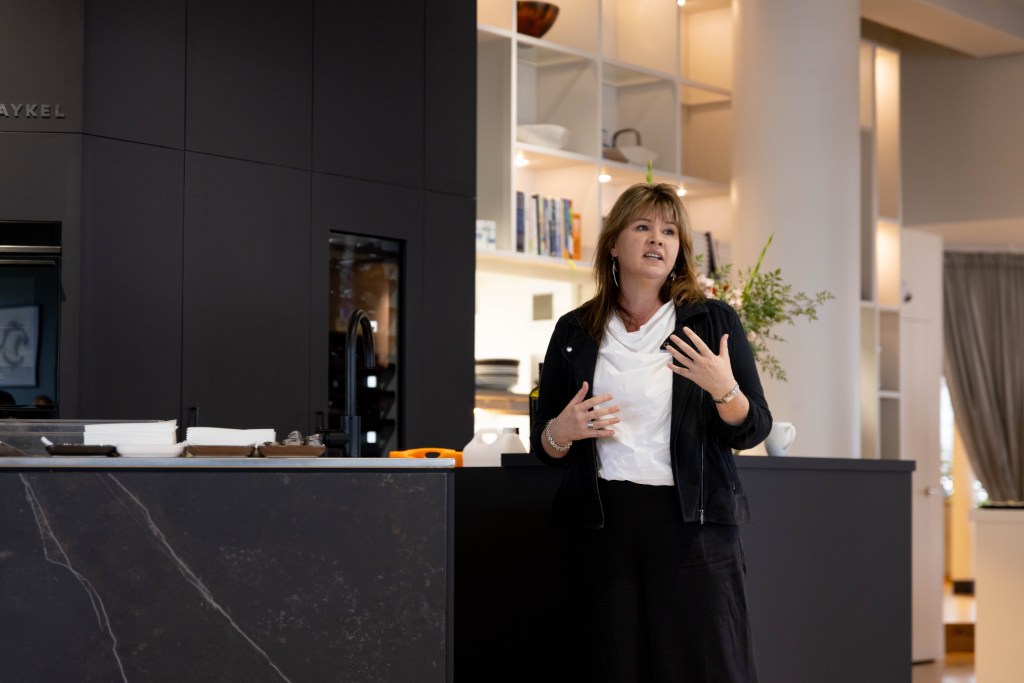 FFA Executive Director Katy Bluett

Bluett also spoke about the reasoning behind targeting MISTA for cooperation.
"San Francisco resonated for a number of reasons. We then did due diligence with MISTA and felt their values and vision resonated strongly with Future Food Aotearoa and so we explored the relationship further. We are excited about where this partnership will lead in the coming year," Bluett said.

Regarding the cooperation's anticipated benefits to NZ food tech startups, FFA is optimistic about the results of enabling NZ foodtech start-ups to engage with other international founders and companies in MISTA's network.

"The benefit of meeting people in person and having experienced heads to bounce ideas off will be invaluable, especially as NZ companies get back out into the world having been contained here over the pandemic. And of course access to technical expertise and the pilot facilities will be super valuable," Alex Worker, FFA Chair and Country Manager for NZ and South Pacific, Impossible Foods, told Future Alternative.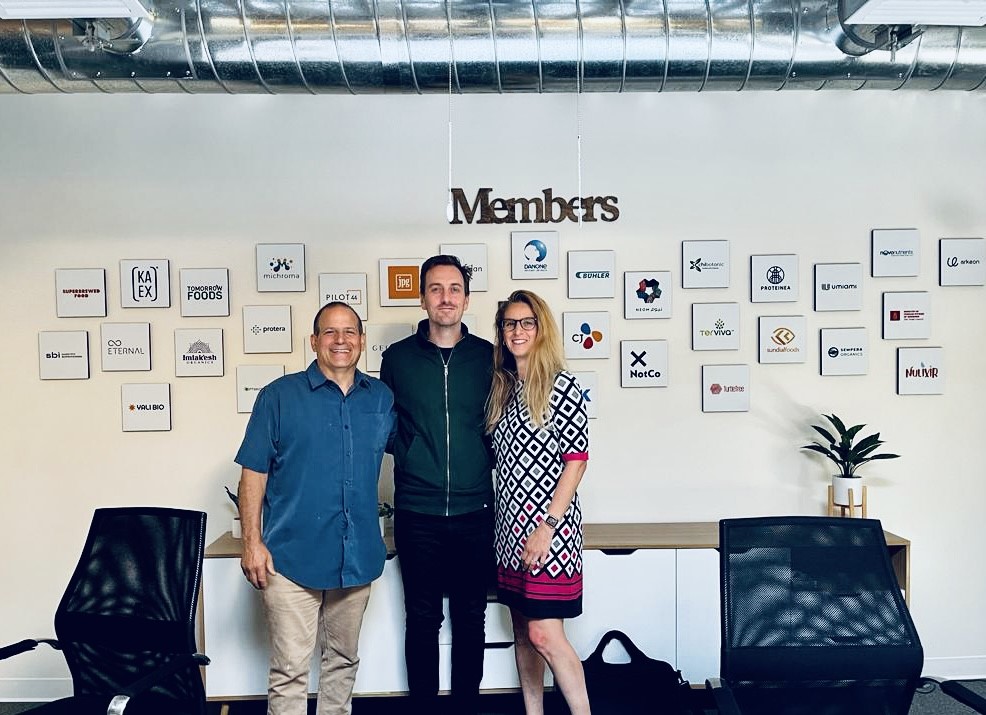 Alex Worker (center) in San Francisco with Jim Tascetta and Celine Schiff-Deb from MISTA.

Additional members of the FFA Steering Committee also shared their hopes for the MISTA partnership.

"We're excited to be exploring how to scale our unique IP and microalgae technology from Aotearoa New Zealand for global nutrition needs," said Toby Lane, CEO and co-founder of NewFish, a biotechnology nutrition company utilising microalgae.
"Ārepa has a world-class portfolio of delicious technology with global ambitions. We are building for scale," said Angus Brown, co-founder of plant-based nutrition brand, Ārepa.
"I see an opportunity for New Zealand businesses to be purpose-driven and to have a positive impact on people and on the environment," said Florence Van Dyke, co-founder of Chia Sisters.

To stay up-to-date on the latest industry headlines, sign up to Future Alternative's enewsletter.