Available exclusively to foodservice venues, Nestle Professional's Harvest Gourmet brand has launched a new plant-based schnitzel product.
The Harvest Gourmet Plant-Based Schnitzel contains more fibre and less sodium per 100g when compared to traditional chicken schnitzel. It's also vegan and halal certified and has no artificial colours or flavours.
The meat-free alternative has a crunchy golden crumbed and is seasoned with paprika and turmeric.
Cooked from frozen, the schnitzel can be served whole as a main, or sliced for inclusion in wraps, sandwiches and salads.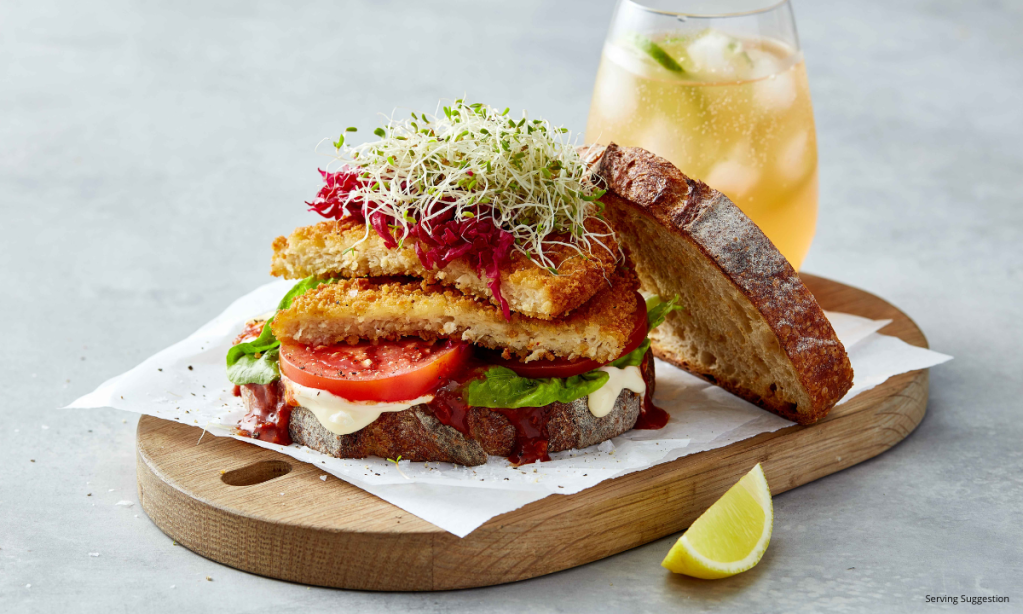 "Schnitzels and parmies are an iconic Aussie pub meal and we're thrilled to be making this favourite menu item accessible to those choosing a plant-based diet or reducing their meat consumption," said Nestle Professional Oceania general manager, Scott Stuckmann.
The Harvest Gourmet Plant-Based Schnitzel is available exclusively to foodservice and can be purchased through Bidfood, PFD or Countrywide.
To stay up-to-date on the latest industry headlines, sign up to Future Alternative's enewsletter.