We can't underestimate the impact insects can have on solving some of the world's most pressing sustainability challenges, says Olympia Yarger, founder of innovative modular waste management system, Goterra.
Based in Canberra, Goterra has created modular, autonomous insect farms that convert food waste into sustainable protein and fertiliser.
"We're a vertically integrated business, which means that we manage both the production of insects who are our service providers, and we manufacture and design our own infrastructure to deploy those insects. It's a really exciting time, particularly as we move more purposefully as society [towards] a circular economy," founder, Olympia Yarger said.
Goterra's systems generate high quality insect protein, some of which is suitable for human consumption, but the business' bread and butter is currently in livestock feed. Protein is a by-product of Goterra's modular insect farms, known as MIBS. Housed in shipping containers, these MIBS (Modular Infrastructure for Biological Services) are home to countless insects, all busily converting food waste into protein. The system is incredibly flexible and can be applied in a variety of situations – both urban and rural. Currently, Goterra is managing waste at its main site in Canberra, as well as in a shopping centre basement in Sydney and on a council landfill site in regional NSW.
For Goterra's customers, the benefit is two-fold: they don't have to pay exorbitant waste handling fees because the MIBs are set-up on-site, and they're left with high quality protein and fertiliser.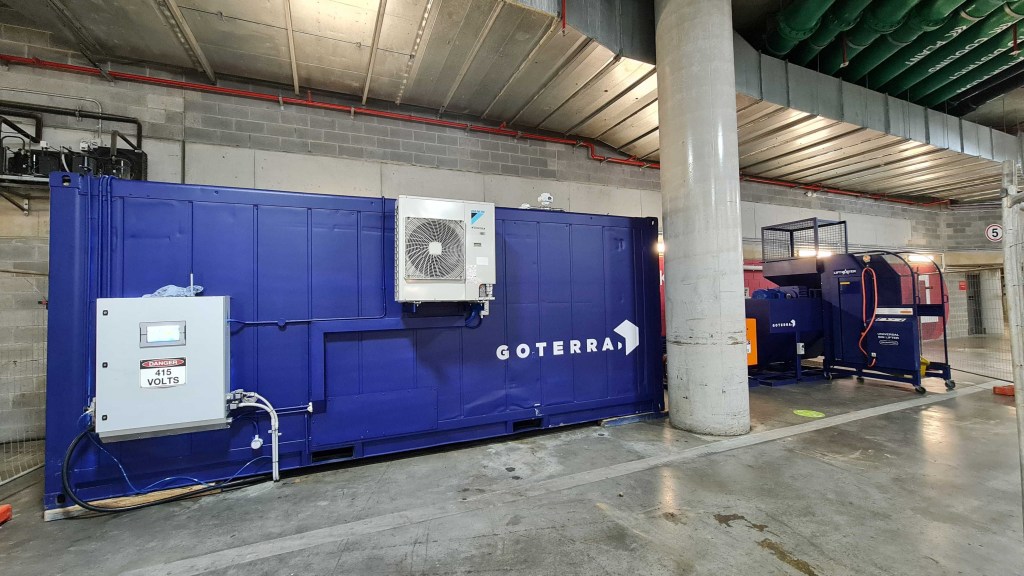 "Insects are an interesting opportunity because they eat, for all intents and purposes, waste stuff," Yarger said at the inaugural Future Alternative roundtable recently. "If you can take things that we're normally throwing away and divert [them] into a new supply chain that can create protein, then we've done something successfully. And it works for both livestock feed and food for human consumption."
Insects most commonly farmed for human consumption include crickets, mealworms and cockroaches, and they're usually fed on dried agricultural products. In Goterra's case, it's waste from the wine industry, otherwise known as grape marc.
Then there's the real workhorse of waste management, black soldier fly larva, which converts food waste into protein for use in livestock feed or pet food. It's also being looked at for human consumption, Yarger said.
"There's a company in South Africa called Susento that could get a 98 percent protein isolate using black soldier fly larva. That's a pharmaceutical grade protein isolate. So you've got a super high protein product that comes off this really low value waste stream that costs us money to manage if we do other things [with it]. So what better way to improve our protein production capability than to reuse or upcycle waste?"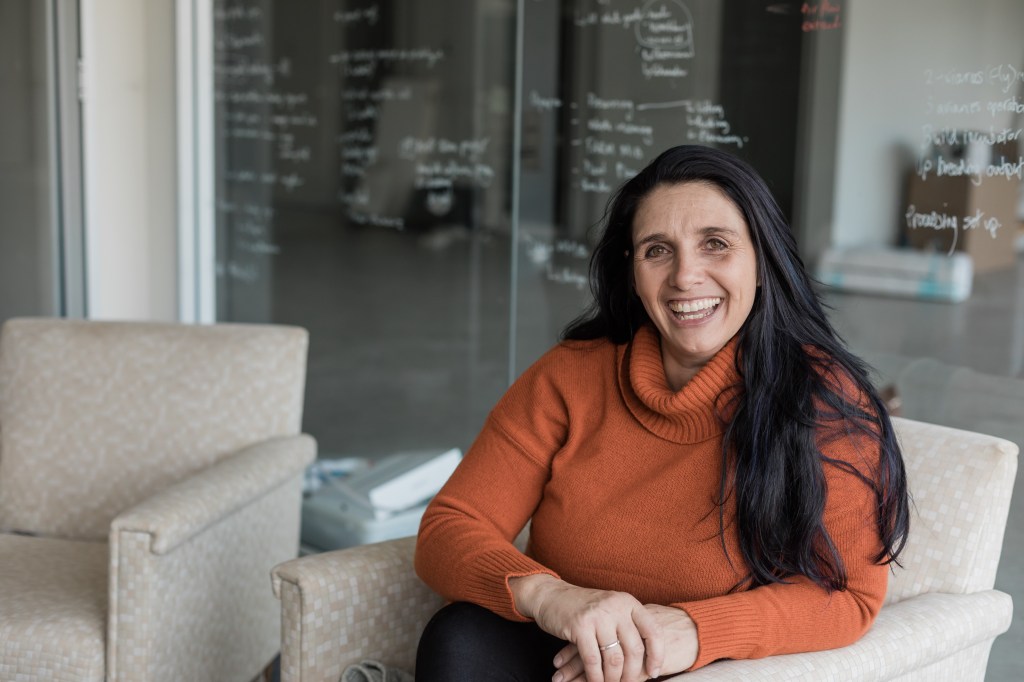 A unique opportunity
Australia has long boasted a reputation for being a producer of 'clean, green' food items. Our manufacturing standards are amongst the best in the world and we have access to a wide array of high quality, nutritious inputs, making our products highly sought after by international markets.
"As a country, we've been known for our high-end produce, and what we can create and deliver in the insect industry is not different," Yarger said. "Our native species, like Bogong Moths and Witchetty Grubs are incredible, so it's about figuring out how to commercialise these [opportunities] and create industries with Indigenous Australians and First Nations people so that we can actually deliver on the capability that we have. Nobody else has these insects. They are incredible, and a huge opportunity internationally."
Insects can help address the world's pending protein shortage, Yarger said, but not without the support of the broader food industry – especially suppliers of traditional protein sources, largely cattle.
"We need to open the aperture on what it means to diversify farming enterprise. All these new technologies that are coming out aren't a threat, they're an opportunity … I don't think it's an 'if/or' situation. It can be an 'and', and so I think we just need to reimagine how we think about diversification of our farming systems," she said.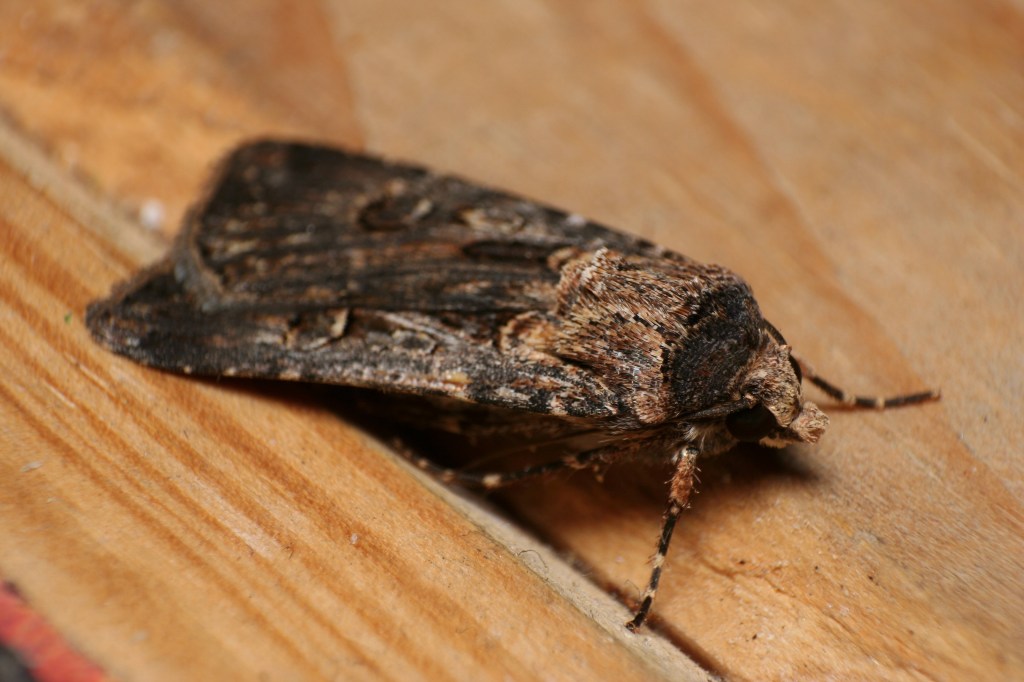 Speaking at a recent event hosted by the Farm Writers' Association of NSW, Yarger argued that climate change will force the agricultural industry to band together and embrace a more collaborative approach to protein production.
"I believe that the effects of climate change will continue to affect our agricultural industry's [ability] to produce food. And if that is true, then regardless of whether we have nostalgia around what the word 'meat' means or 'milk means', we are going to care very little about that when the production capacity of our food is in jeopardy," she said.
"From an insect perspective, Goterra is integrated, so I very much want to be backed on to the end of a dairy, on to feedlots … We want to take that protein and push it back [as feed] into aquaculture and poultry so that we can free up some of the supply chain of plants. I think that's how you create a circular economy."
And with climate change making farming more challenging and unpredictable than ever, Yarger says insects could be a welcome safeguard.
"From my perspective, Australian farmers are well advised to look at insect farming, because they require less than 400ml [of water] per kilogram of protein produced, no sunlight, and you can do 300 kilos of protein per cubic metre," she said. "If you want to drought-proof a farm, you need to get some insects. You can destock your whole farm and never feel pain because you're producing protein in a shipping container in the tractor shed.
"It's about creating capability, not about one opportunity or the other. You can have your cake and eat it too."
To stay up-to-date on the latest industry headlines, sign up to Future Alternative's enewsletter.