New research conducted by the University of Technology Sydney (UTS) has found that fast food venues can greatly reduce their environmental impact by increasing the proportion of plant-based options on their menus.
The research, prepared by the Institute for Sustainable Futures for World Animal Protection, involved the analysis of 12 life-cycle assessment studies for various foods, including different types of meat and cheese.
The studies showed each food's emissions, water use and land use, and found that the environmental impact of plant-based menu items is far less than traditional options like chicken or beef.
For example, a plant-based burger would produce 10 percent of a beef burger's emissions, or 40 percent of a chicken burger's.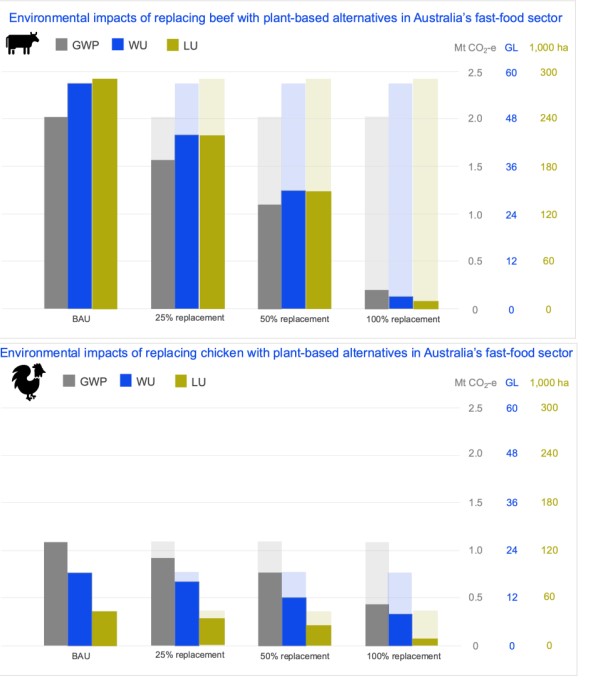 The research compared the environmental impact of fast food venues swapping 25 percent, 50 percent and 100 percent of their traditional offering with plant-based variations, and found that, for example, if takeaway restaurants across Australia replaced one-quarter of their meat items with plant-based versions, it would be equivalent to taking 150,000 cars off the road.
The research report discusses how food production accounts for over one-third of all human-made greenhouse gas emissions, with meat and dairy production the largest contributors, due largely to methane emissions, manure, feed production, fertilisers, farm machinery, food waste and other post-farm gate emissions.
It also noted that Australia has the highest per capita greenhouse gas emissions from the food sector of all G20 countries, with Australians consuming meat at one of the highest rates in the world, well above dietary guidelines.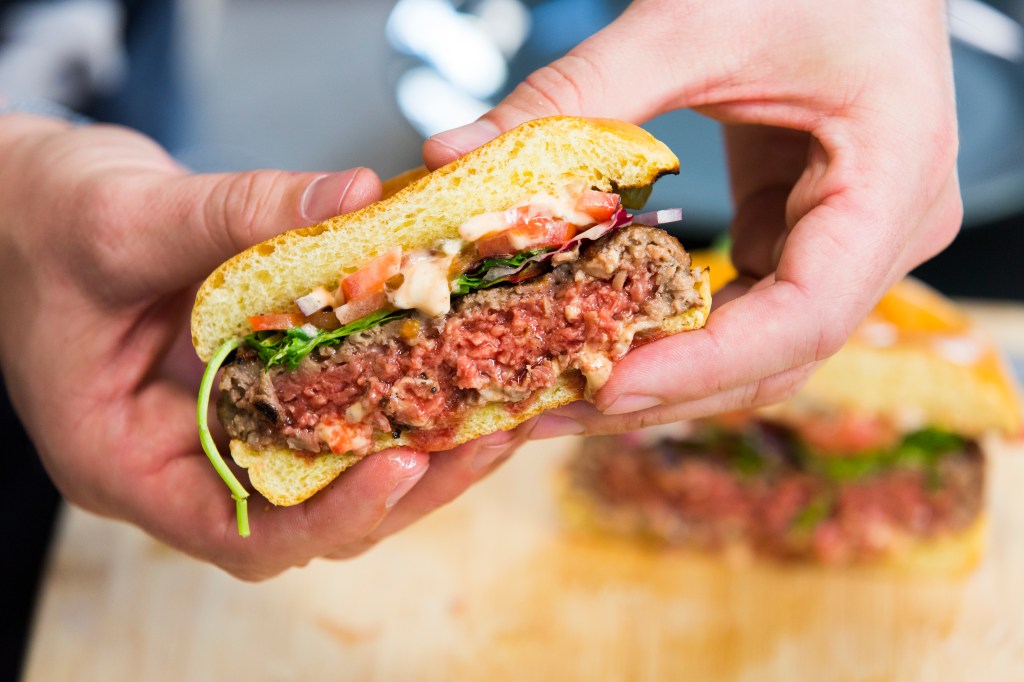 The research is particularly noteworthy because three-quarters of Australians over the age of 14 eat at fast food restaurants and convenience store outlets.
"There are huge potential benefits associated with reducing the consumption of animal product-based food within the fast food sector, including a reduction in greenhouse gas emissions, water use and land use requirements.
"Due to the potency of methane as a greenhouse gas, and its relatively short lifetime in the atmosphere, shifting diets enables a relatively quick win to reduce the global warming potential of Australia's emissions," the report reads.
To stay up-to-date on the latest industry headlines, sign up to Future Alternative's enewsletter.