Initially available to the foodservice market only, Callebaut NXT will celebrate its Australian launch at the upcoming Fine Food tradeshow.
Callebaut has been manufacturing premium Belgian chocolate for over 100 years, and is extending its range with a new 100 percent plant-based and dairy-free offering.
The Callebaut NXT range comes in 'M_lk' and Dark varieties.
According to Callebaut ambassador and Australian chocolatier and pastry chef, Kirsten Tibballs, the new range will cater to the growing number of diners looking for dairy-free indulgences.
"There's a huge increase in demand for vegan and plant-based chocolate," she said. "I'm also seeing more people out there who are dairy intolerant. This new chocolate opens a whole new world for them. They'll love it."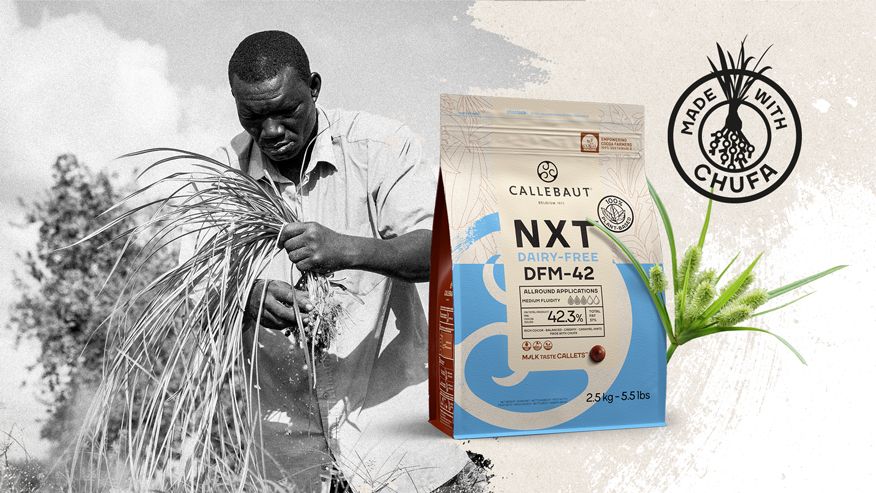 Tibballs will launch the new products at the Fine Food tradeshow in Melbourne next month, where she will create a vegan chocolate tart with a chocolate shortbread casing, a layer of date cake, chocolate mousse and aquafaba meringue dipped in marbled chocolate milk.
"NXT is very different to other vegan chocolate on the market," she said. "I've tried a lot of them, and I think there are often dominant flavours that don't necessarily taste like chocolate. I think people will be surprised [by] how similar it is to regular chocolate."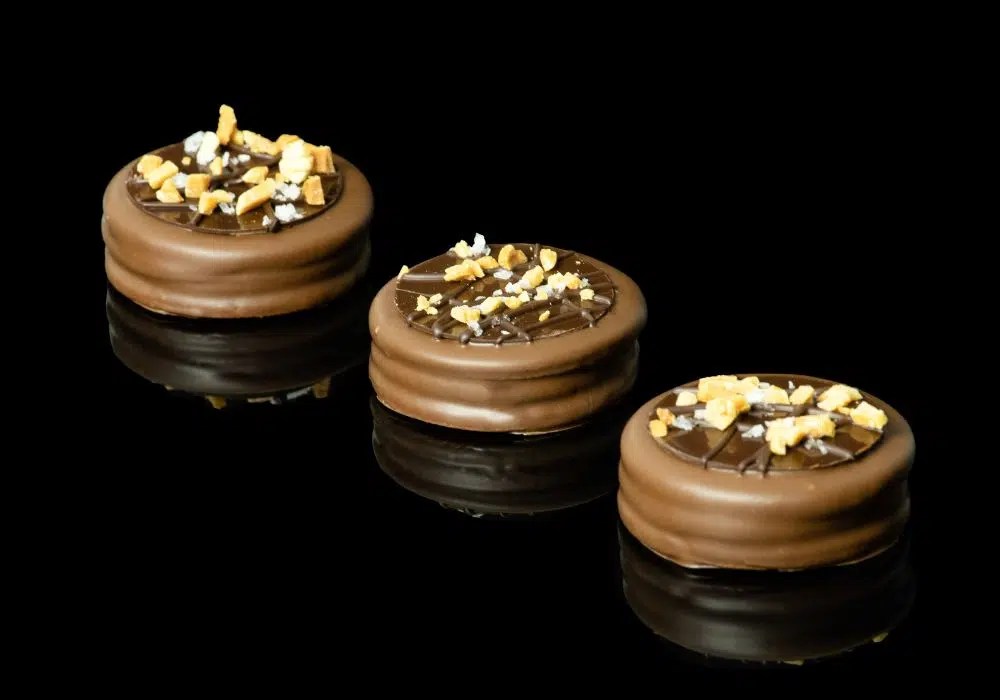 Both the M_lk and Dark varieties contain no detectable traces of milk. The M_lk variety replaces milk with the plant-based chufa, which is the tuber from a plant (Cyperus esculentus) grown in the Mediterranean and Africa. After harvest, the tubers are dried and ground and used as as milk replacement. It has a sweet and creamy mouthfeel, reminiscent of chestnut or almond. It is allergen-free, and adds richness and creaminess to the Callebaut NXT products.
Tibballs will create her dairy-free chocolate tart at Fine Food's Innovation in Patisserie Stage on 6 and 7 September from 12.15pm to 1.15pm.
To stay up-to-date on the latest industry headlines, sign up to Future Alternative's enewsletter.