Food tech company, NotCo, is launching three of its plant-based products in Australia.
The six year old Chilean company is valued at $1.5 billion, and has carved itself a unique position in the global plant-based food market, thanks largely to its AI technology, known as 'Giuseppe'.
The technology studies the molecular structure of animal products and replicates them using plant-based ingredients.
The typical western diet comprises approximately 200 of the world's 30,000 plants and Giuseppe seeks out unique combinations of these plants to replicate meat's exact taste, texture, smell and functionality.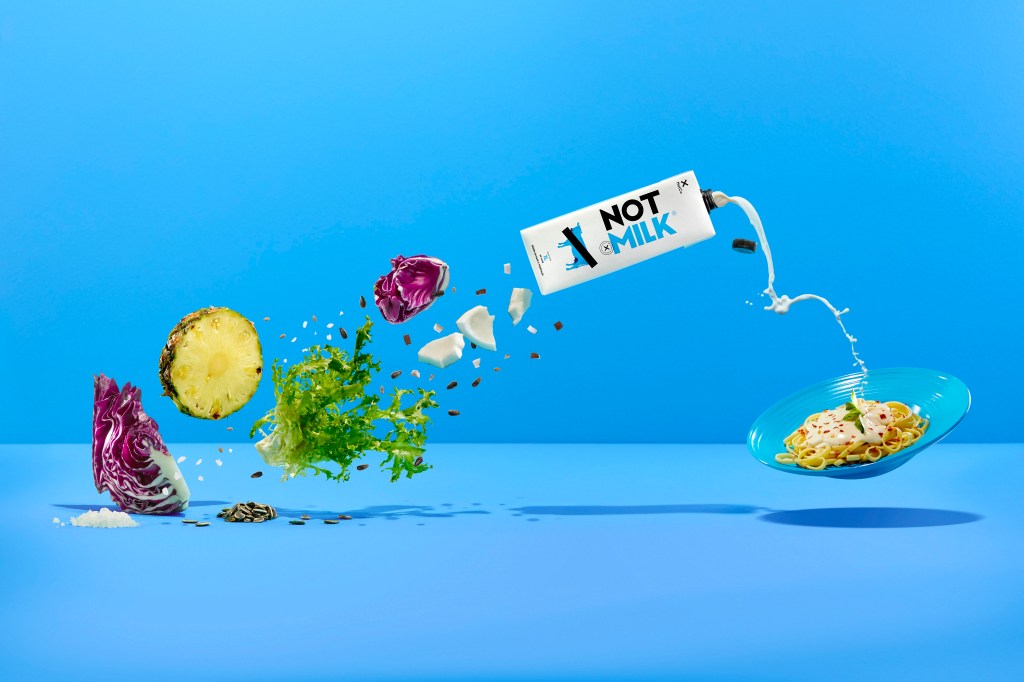 NotCo sees Australia as a major growth market and launchpad into the broader APAC market, and has announced the roll-out of three of its products Down Under.
Early supplies of its NotMilk product are already available at Woolworths, with NotBurger and NotChicken available next month. There's also plans for NotMilk to enter the local foodservice (specifically cafe) market.
The company will be distributing its products through plant-based distributors, Future Farm Co.
"We believe we must completely change the food system and to do so we need to create amazingly delicious products that don't require people to compromise or make sacrifices," said Matias Muchnick, CEO and co-founder of NotCo. "Once you taste it, you'll truly believe in the power that a great-tasting product has in consumer adoption.
"Globally our products are craved by millions of consumers and we are thrilled to be introducing them to Australians," Muchnick said.
When NotMilk launched in Chile it was the number one selling plant-based milk in its first week, while NotBurger holds five percent of total market share in the burger category, including animal-based.
Other NotCo products include NotMeat, NotIceCream and NotMayo.
To stay up-to-date on the latest industry headlines, sign up to Future Alternative's enewsletter.