On 20 and 21 February 2024, AgriFutures evokeAG, APAC's premier agrifood tech event, will take place at the Perth Convention and Exhibition Centre.
After a sell-out event in Adelaide in 2023, AgriFutures evokeAG will be heading west next year, bringing together the agrifood tech ecosystem to facilitate collaboration between farmers, innovators, investors, researchers, corporates and government.
The event includes a program of engaging panel discussions as well as start-up and investment programs, networking opportunities, and sideline activities.
Panel discussions in 2023 included:
Startup capital: local vs global
SynBio: transforming agriculture one cell at a time
How consumer insights are driving change across the fresh food industry
Onshoring, offshoring and friendshoring: a changing supply chain landscape
And many more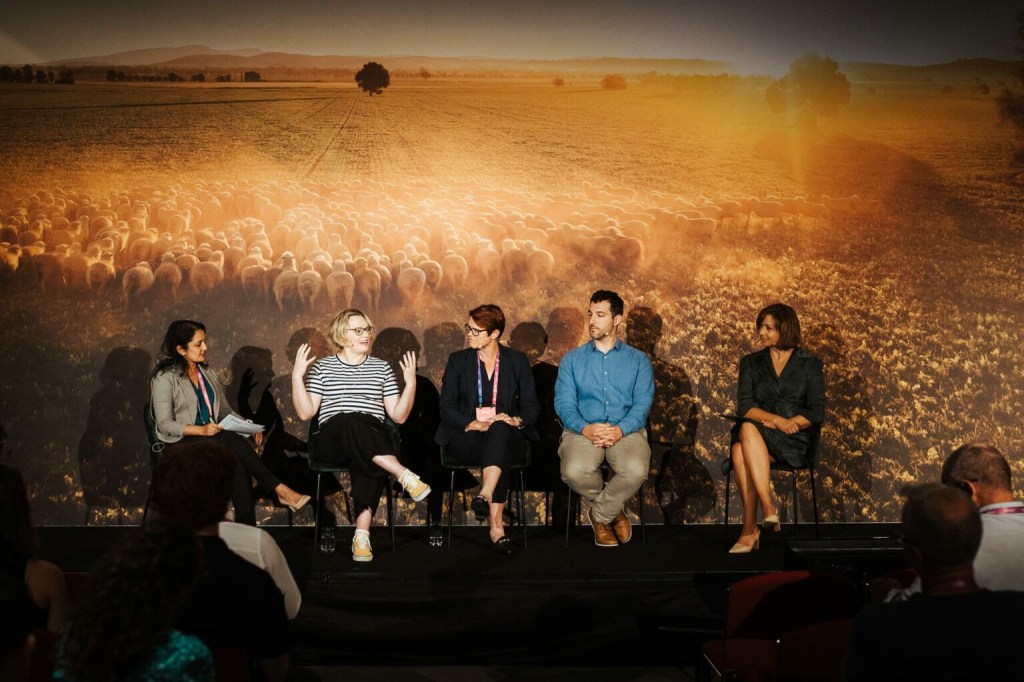 Organiser AgriFuture Australia, in partnership with the Western Australian government, hopes the 2024 event will surpass the success of this year's event, which saw 1,608 delegates from 20 countries attend, including 60 investors.
AgriFutures Managing Director, John Harvey, said "There are a number of reasons why the west coast will make a great host state – the proximity to South East Asia, its innovative farmers, a diverse range of industries, strong exporting experience and an established and vibrant agrifood tech innovation community – these are all attributes that will be critical in supporting us to deliver a world-class international event for our domestic and international audiences."
Western Australian Minister for Agriculture and Food; Forestry; Small Business, Jackie Jarvis MLC said driving innovation and increasing adoption of technology across the agrifood supply chain was a key priority for the Western Australian government.
"WA food and beverage producers are some of the most innovative in the world. Our state's strong connection with Asia and our excellent universities means we are well placed to become a hub for agrifood innovation and investment.
"We look forward to evokeAG 2024 bringing delegates together from around the world and across Australia, to connect and collaborate for the future of our food and farming systems."
Event details including speakers, startup and investment programs, networking opportunities, and sideline activities will be released in the coming months. Early bird tickets are expected to go on sale in mid-2023.
To stay up-to-date on the latest industry headlines, sign up to Future Alternative's enewsletter.