Burger chain, Grill'd has extended its reach in the plant-based sector, with two of its locations swapping all meat items for plant-based alternatives.
The sites at Crown St, Darlinghurst (NSW) and Collingwood (VIC) have rebranded to 'Impossibly Grill'd', with new leafy green interiors and a menu featuring 23 plant-based burgers.
In November 2021, Grill'd was one of two foodservice concepts to add the US-based Impossible Burger patty to its menu – a first in Australia.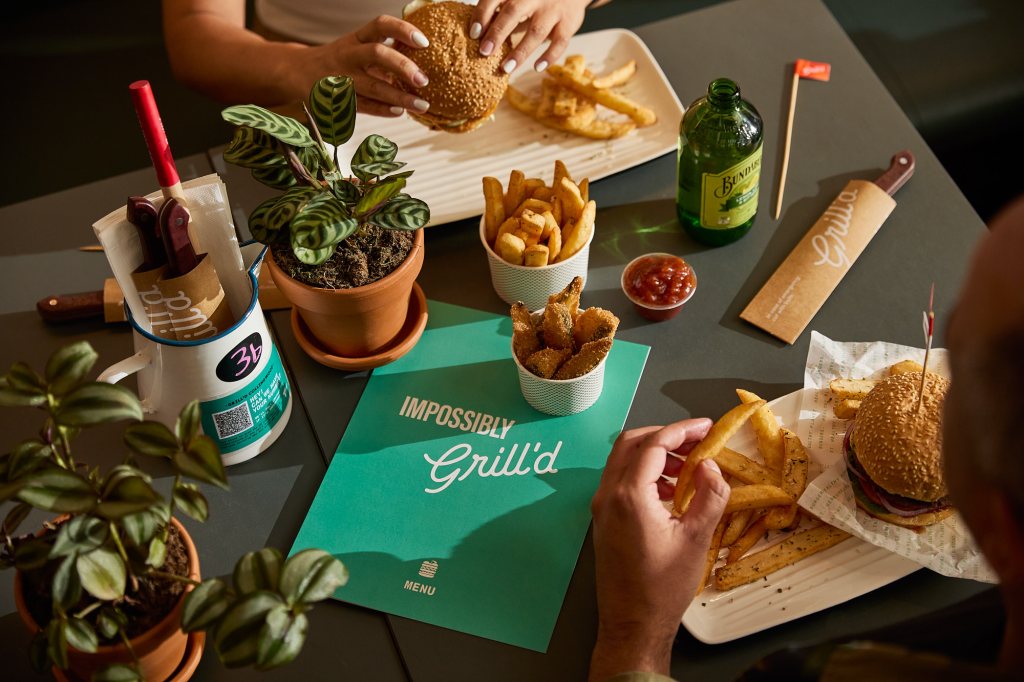 In addition to the Impossible burgers, the Impossibly Grill'd stores will offer a Grill'd Fable Burger range, Platein 'chicken' and the new Grill'd Impossible 'loaded' chips.
To mark the opening of the new green concept restaurants, Grill'd is also reintroducing its Meat-Free Mondays. First launched in 2019, the campaign encourages Australians to go meat-free one day a week. Throughout the promotion, Grill'd members can earn a free plant-based burger for every one purchased on Mondays.
Simon Crowe, Grill'd founder and managing director, said "We're thrilled to open the doors of Impossibly Grill'd, an entirely new healthy, sustainable plant-based restaurant concept where guests can enjoy the tastiest meat-free burgers in Australia. Whether you're vegetarian-ish, plant-based or experimenting with going meat-free, Grill'd is an progressive brand that supports all food tribes no matter consumer's needs and preferences."
To stay up-to-date on the latest industry headlines, sign up to Future Alternative's enewsletter.