A world leader in cultivated meat, Israel's Aleph Farms is hoping to see its first product, the Petit Steak, grown from non-modified cells of a premium Black Angus cow, served to consumers before the year is out.
Founded in 2017, Aleph Farms' mission is to develop new ways to grow quality animal products that improve sustainability, food security and animal welfare in our food systems. The company has enjoyed a number of significant milestones over its six years, unveiling the world's first cultivated thin-cut beef steak in 2018, the world's first cultivated rib-eye steak in 2021, and cultivated collagen in 2022.
Gary Brenner, director of market and corporate development, recently took part in the inaugural CellAg Summit, talking to Future Alternative's Danielle Bowling about the company's roll-out strategy, its dealings with regulators in different global markets, and why public support will be critical in getting cell ag off its feet.
Here are the highlights from our conversation with Gary Brenner (pictured below).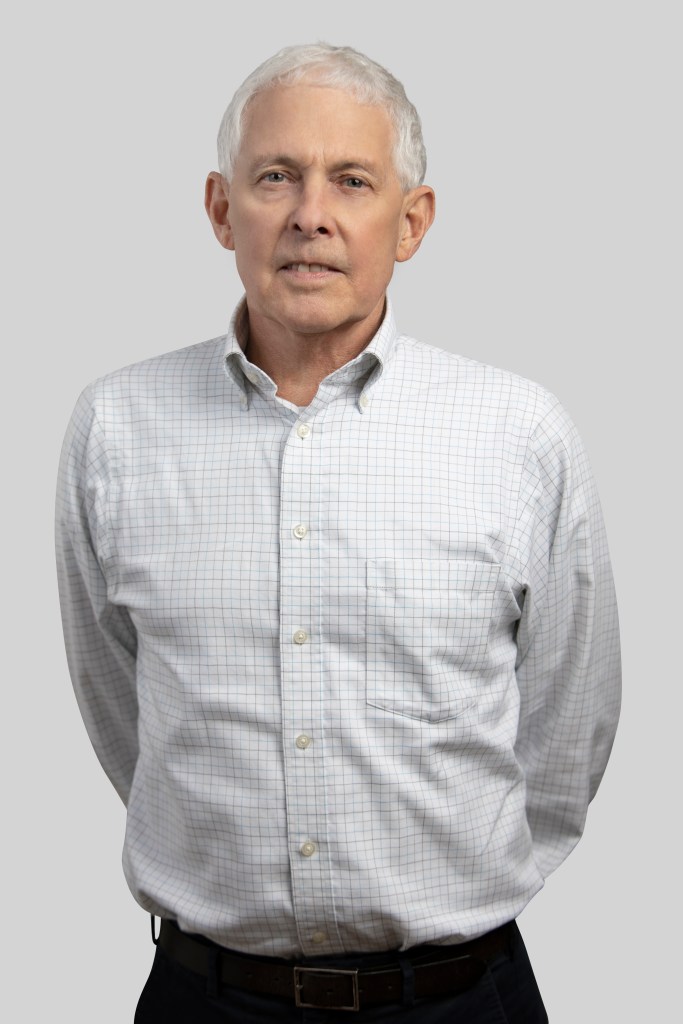 Can you give us a quick update on where the business is at today, and what its key focus is at the moment?
In terms of scaling up – the stage we're at – we're moving from 200L bioreactors to 1000L bioreactors, and our focus is on cost reduction as the most important thing we can do in the industry today.
We're implementing what we're calling an 'asset-light business model' … So we announced two key projects [recently]: one is in Singapore with ESCO Aster, and we made an acquisition here in Israel, for the pharmaceutical company, VBL Therapeutics. We hope we'll be operating those two facilities next year; they'll give us the ability to go to market much quicker and at a much lower CapEx investment.
You've already submitted dossiers for Singapore and Israel. Is that right? Can you give us an overview of your expansion plans?
We've submitted here in Israel and in Singapore. We're hopeful that the approvals will come through in a relatively short time. From there, we've prepared and completed the submission to the United States.
Pending the regulatory approvals in Singapore and Israel, we'll be able to supply from our pilot plant and from there start to service high-end restaurants and begin the process of consumer acceptance and consumer approvals in order to go to market in a larger scale.
What are your perceptions of the market in Australia and where do we sit in that plan?
I've had the pleasure of travelling to and working in Australia in my previous businesses in plant-based proteins and micro algae. I know a lot of the players in the food, health and nutrition industries as well as in the meat industry, and I'm quite sure that we can reach out to some of those players for strategic partnerships, like the ones we have started with Mitsubishi Corp in Japan, Thai Union in Thailand and BRF in Brazil.
The Australian market is very sophisticated when it comes to health, nutrition, alternative proteins, the environment and sustainability, and therefore it's just natural that we eventually come to Australia.
We'll probably supply from Singapore in the first stage, and then move on to actually put together a facility and supply locally.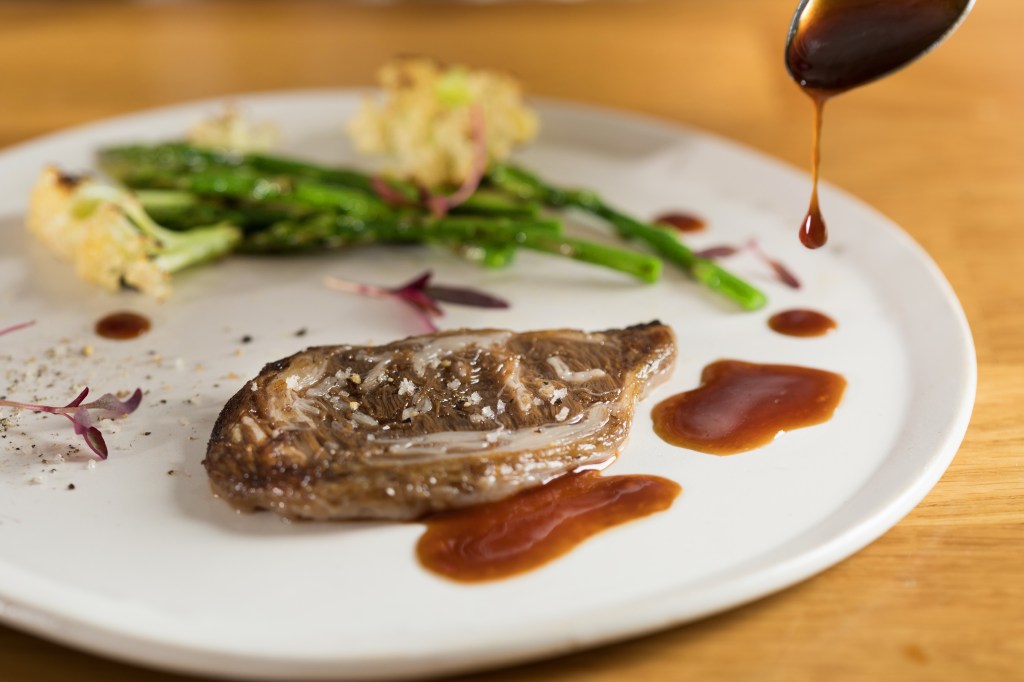 Can you give us some insight into what it's like working with all of these regulatory bodies around the world?
I can't say that anybody is better or worse. What I can say is that in Singapore, and to a certain extent, the United States, they're further advanced in terms of having already prepared guidelines. I've read the FSANZ application form as well and I think Australia is moving along quite quickly.
There are other countries where the associations, like in Japan, are interfacing on behalf and together with cultivated meat start-ups to create a common language and common guidelines. In Brazil, we've been asked, together with others, to submit papers for guidance to the regulatory authorities, and given our discussions with Anvisa only a year ago, this is great progress.
Israel is very interesting because the Israeli Innovation Authority has prompted the Ministry of Health to take this as a serious subject and we're part of a pilot project here.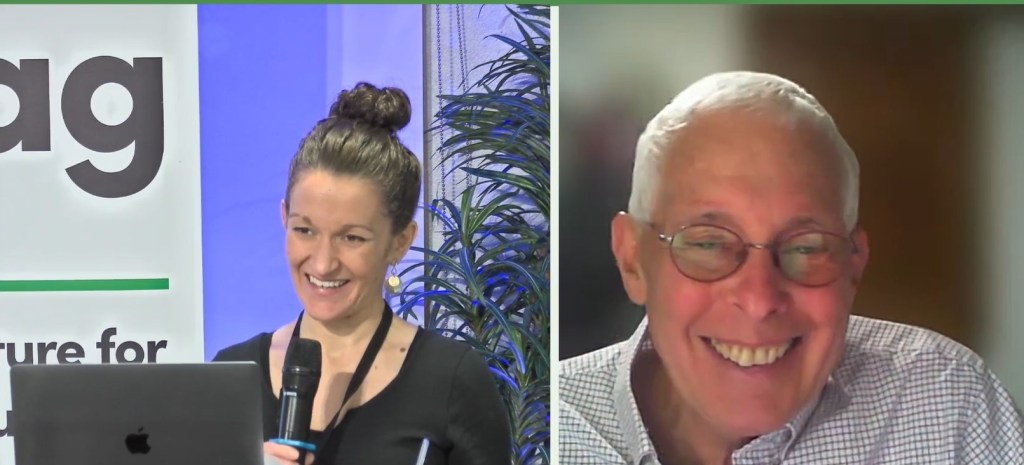 Aleph has announced that it's working towards cost parity with premium beef by 2028. What still needs to happen in order for you to hit that target?
Many talk about cost parity, and I think what we have to realise is that we're talking about price parity. It's important for the consumer to see this as an affordable product that they not only can appreciate from a culinary point of view, but that they can afford and want to buy. That means scaling up and reducing the cost from a CapEx point of view, from a manufacturing equipment point of view, and also from the point of view of the inputs – the raw materials, the growth media and so on.
We announced a year and a half ago, our co-operations with WACKER and Thermo Fisher Scientific, and what we're trying to do is continue to develop our in-house formula, which is non-GMO, and not based on foetal bovine serum, and create a situation with guaranteed supply to ourselves, but also in collaboration with other companies because without these companies, like WACKER and Thermo Fisher, which are creating large volumes of food-grade ingredients and media, there's no chance for them to reduce their costs and offer us better prices.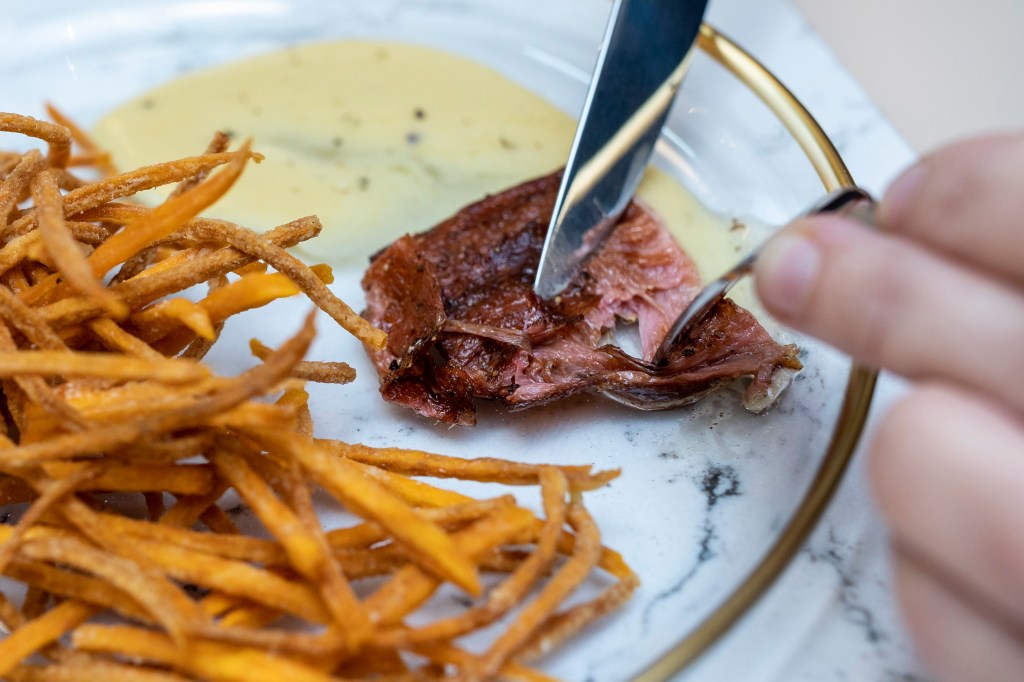 You mentioned that you anticipate some market consolidation in cultivated meat soon. What makes you say that, and what will the impact be?
Firstly, anybody who was been active in the food industry over the past few decades has watched the process of consolidation, mergers and acquisitions, repeatedly in every country. That's the nature of business.
There's well over 100 start-ups globally in cultivated meat and fish, so it's only natural that there'll be a process of consolidation over time. And I think that the dialogues that we're having and the relationships that we're building are very, very important because one of the things we have to guarantee is that we don't lose people – people who have great experience and have learned all that it has taken to get to this stage.
If a company closes down, these people [need to be] moved over in to other companies, and the technologies need to continue to be used. We have to secure a clear position for the category in the eyes of the consumers, and in the eyes of the investors, in order to develop a sustainable business model. And there'll be a lot of consolidation, but there'll be a lot of collaborations as we go along too.
You've also spoken about the importance of public sector support for the growth of cell ag. Can you explain exactly what sort of support businesses like Aleph Farms need from government, either locally in Israel or when looking to expand internationally?
I believe this is critical. We've all heard the statements and the impact of President Biden's Inflation Reduction Act, the EU's Green Deal and China's five year plan. What we have to do is make sure that these don't stay at the level of declarations, but that there are actual investments and actions from the public sector, because these are transformational technologies, [just like] the World Wide Web, renewable energies, the electronic vehicle – I don't know where Elon Musk would be today without government support. If food security and feeding 10 billion people without destroying our planet is on the agenda of our governments globally, then they have to partake in helping to grow this category.
[But] I think we have to be realistic as well, and say that it's going to take a blend of public and private sector, venture capital and strategic partnerships. There needs to be a common commitment by the private sector and the public sector to build confidence on both sides if this is going to happen.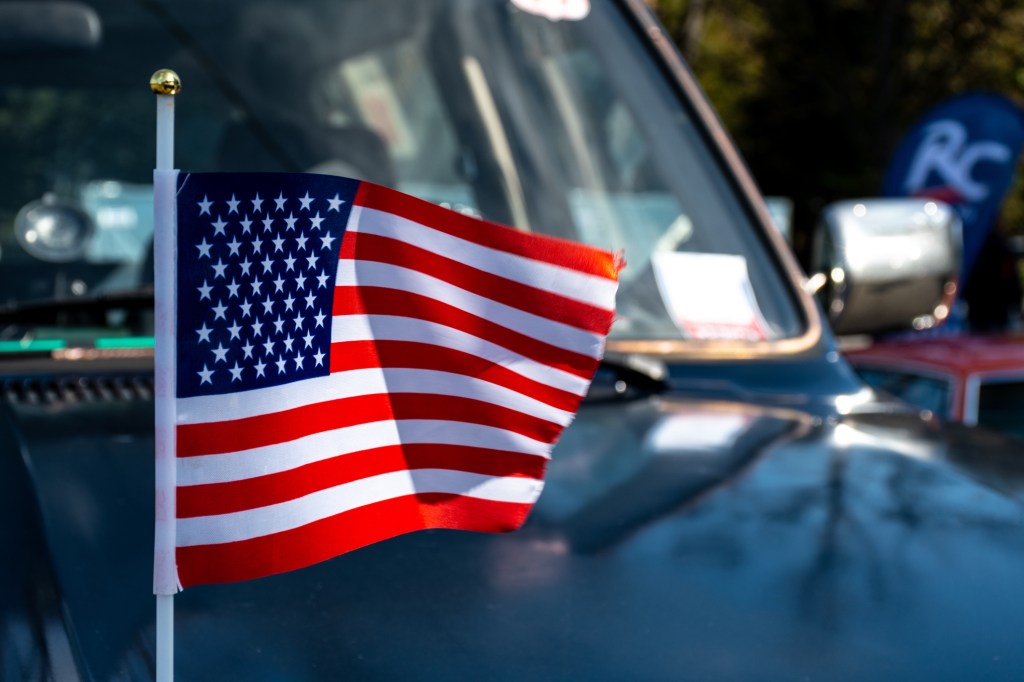 You spend a lot of time assessing the viability and the potential for cell ag in different markets all around the world. What do you think the cell ag industry will look like in 10 years' time?
It's very, very difficult to know what the future will hold. We have to plan, design and implement in order to guarantee that this happens globally and locally, to the best of our ability. Having said that, after 30-plus years in the food industry, I've never been as excited as I am now about the developments, about the transformational changes, and the way the priorities are being set.
Obviously, the challenges are immense but I think the degree of unrelenting dedication by companies, by individuals, by scientists, by engineers, by food scientists and business people is such that I'm confident we will succeed.
To stay up-to-date on the latest industry headlines, sign up to Future Alternative's enewsletter.