New research commissioned by No Meat May has found that Australians are more open to the idea of reducing their meat intake, with a significant motivating factor being the rising cost of groceries.
Of the more than 2,000 Australians surveyed, 61 percent said they were considering an uplift in their plant-based consumption, with 37 percent buying less meat as a means of saving money.
The survey was conducted by Perspectus Global and commissioned by No Meat May, the annual non-profit campaign that urges consumers to embrace plant-based eating for 31 days.
When asked how they might feed their families with $20, 35 percent of respondents said they'd cook a plant-based meal because it's a cheaper option and would allow them to buy more ingredients.
"It's no surprise to see cost of living increasingly impacting the choices shoppers make. Our current economic certainty is not to be made light of, and we are by no means suggesting there's a 'positive' side to tightening purse strings," said No Meat May co-founders, Ryan Alexander and Guy James Whitworth.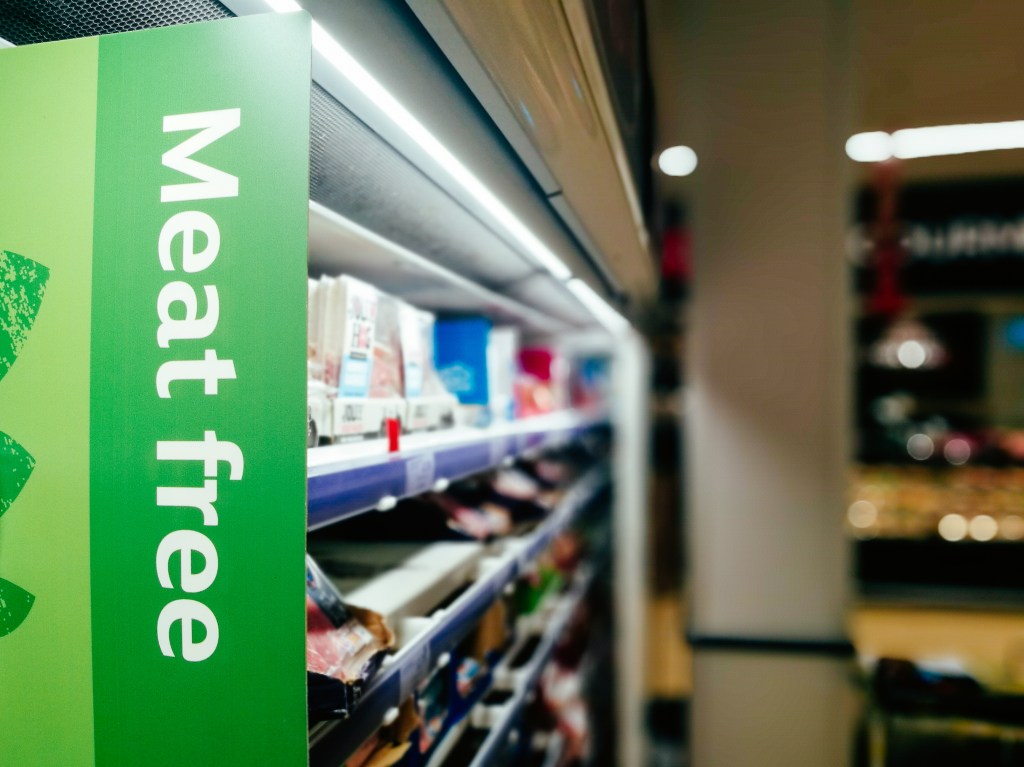 The survey found that while many are open to embracing plant-based eating as a means of saving money, the actual uptake of the diet isn't as strong.
"Eighty-one percent of consumers say they would consider a shift to more plant-rich eating if they could shave a third off their shopping bill, but only 37 percent are doing so. This tells us that many Aussies are not aware of the huge upside at the checkout by simply swapping their source of protein."
The latest CPI data
Released on 26 April, the latest Consumer Price Index (CPI) data from the Australian Bureau of Statistics showed that annual top-line Australian food price inflation has slowed to eight percent in the March 2023 quarter, down from 9.2 percent in the previous quarter.
While good news for consumers, this figure is still well above the 10 year average of food inflation: 2.2 percent.
Interestingly, the latest data shows some protein ingredients are enduring inflation rates below the eight percent headline.
"For example, deflation was actually evident in lamb – the only subcategory in food to record a decline in prices," said Rabobank senior food retail analyst, Michael Harvey. "Lamb prices declined 2.4 percent year on year compared with a 3.2 percent year on year increase recorded in the previous quarter."
Lower inflation rates (single digits and below eight percent) were also recorded for vegetables, beef, pork and spreads, while dairy products and eggs are recording higher rates.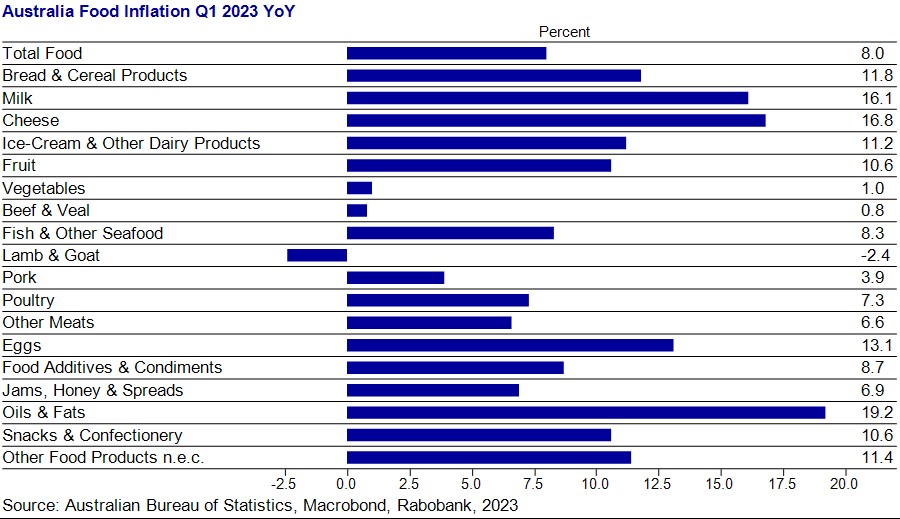 To stay up-to-date on the latest industry headlines, sign up to Future Alternative's enewsletter.