Singaporean plant-based chicken company, Shandi Global has this month launched its FOREVER brand of products in Australia.
According to Shandi Global CEO, Reena Sharma, FOREVER will be available at selected outlets in Melbourne, as well as in supermarkets, foodservice venues, and canteens across the country.
Shandi debuted its plant-based shawarma in a night market at University of Melbourne this April, in a collaboration with UMSU International and Melbourne Alternative Protein Project.
In an interview with FoodNavigator Asia, Suhail Jindran, director of sales at Shandi Global, said that they had chosen Australia because of local consumers' understanding and appreciation for plant-based products. He also said that Shandi's products – which come in ready-to-eat (RTE) format – had previously received a tremendous response from students at Australian international schools.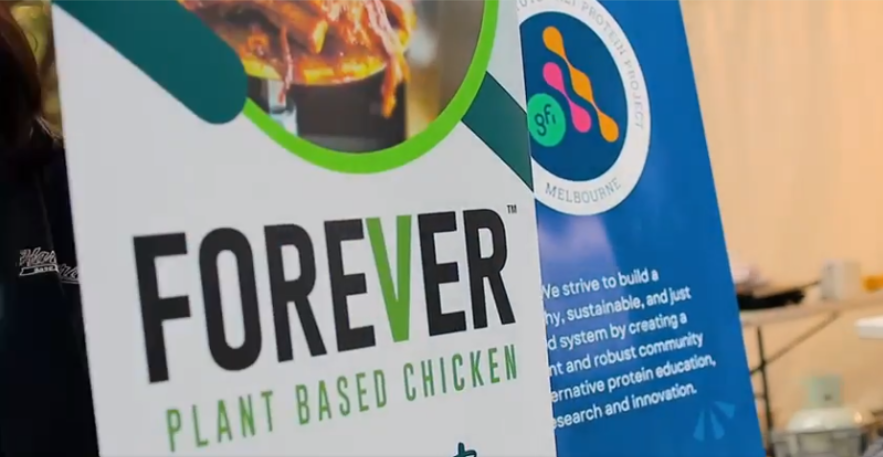 With regards to production, Jindran said that Singapore would be Shandi's main hub for product development, noting that if the company could manufacture its end products in Australia or its other target market of North America without setting up a huge plant, it would help to simplify supply chain logistics and achieve price parity.
Shandi first debuted its plant-based shawarma at the FHA Food & Beverage 2023 show in Singapore this April. Besides shawarma, the company's offerings include plant-based chicken patties, kebab, cubes, nuggets, and schnitzel fingers, among others.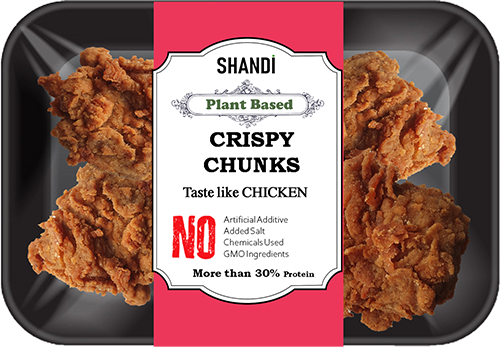 "We are thrilled to have introduced our plant-based shawarma to the global audience and look forward to continuing to offer innovative and sustainable food choices to our customers and partners worldwide," Shandi shared on its social media.
Founded in 2019 by Reena Sharma, an entrepreneur and research veteran, as well as food flavour expert Dr. Gaurav Sharma, Shandi states that it adopts a 5-patent process that uses only natural, non-Genetically-Modified Organisms (GMO) ingredients such as pea protein, chickpeas, quinoa, flax seeds, brown rice and coconut oil to develop and manufacture their products.
To stay up-to-date on the latest industry headlines, sign up to Future Alternative's enewsletter.