Cheese is widely regarded as the hardest dairy product for plant-based manufacturers to imitate, but these Aussie entrepreneurs seem to have cracked the code, and are making serious waves in the US.
In just three years, Veronica Fil and Shaun Quade have gone from running a hugely popular fine dining restaurant in Melbourne, to operating one of the world's most promising plant-based cheese brands.
Grounded Foods Co was never really the plan, Fil said in a recent Future Alternative podcast. It was 2019, and she and Quade were preparing to launch their second restaurant, this time in Los Angeles, when potential investors kept flipping to the last pages of their pitch deck – the ones that referenced a hemp-based cheese that Quade, a high profile chef, wanted to put on the menu and had been tinkering with for years.
"One of the first investors we spoke to flat-out offered us $2 million to just buy the cheese recipe," Fil said. "It was at that point that we realised, hang on, this idea has more legs than we initially thought.
"I then pitched that idea to the Mars Seeds of Change Accelerator in Australia … and that gave us our first $40,000 in prize money, which I used to run a patent search to see if anyone had ever made a hemp cheese in this particular way. It turned out nobody had ever come close, or even thought of it."
It starts with hemp …
The whirlwind that followed saw the pair pack up their lives in Melbourne, fly to the US and learn the ins and outs of fund raising and food manufacturing.
Today, Grounded Foods Co has five products under its belt and is ranged nationally by key US retailers including Sprouts Farmers Markets and Whole Foods.
The hero of the Grounded brand is hemp, and there are many reasons for this. Firstly, it's one of the most sustainable crops out there, requiring very little water and pesticides, while capturing carbon and returning it to the soil.
The functional fats and proteins in hemp are also very similar in structure to those in traditional dairy, Fil said.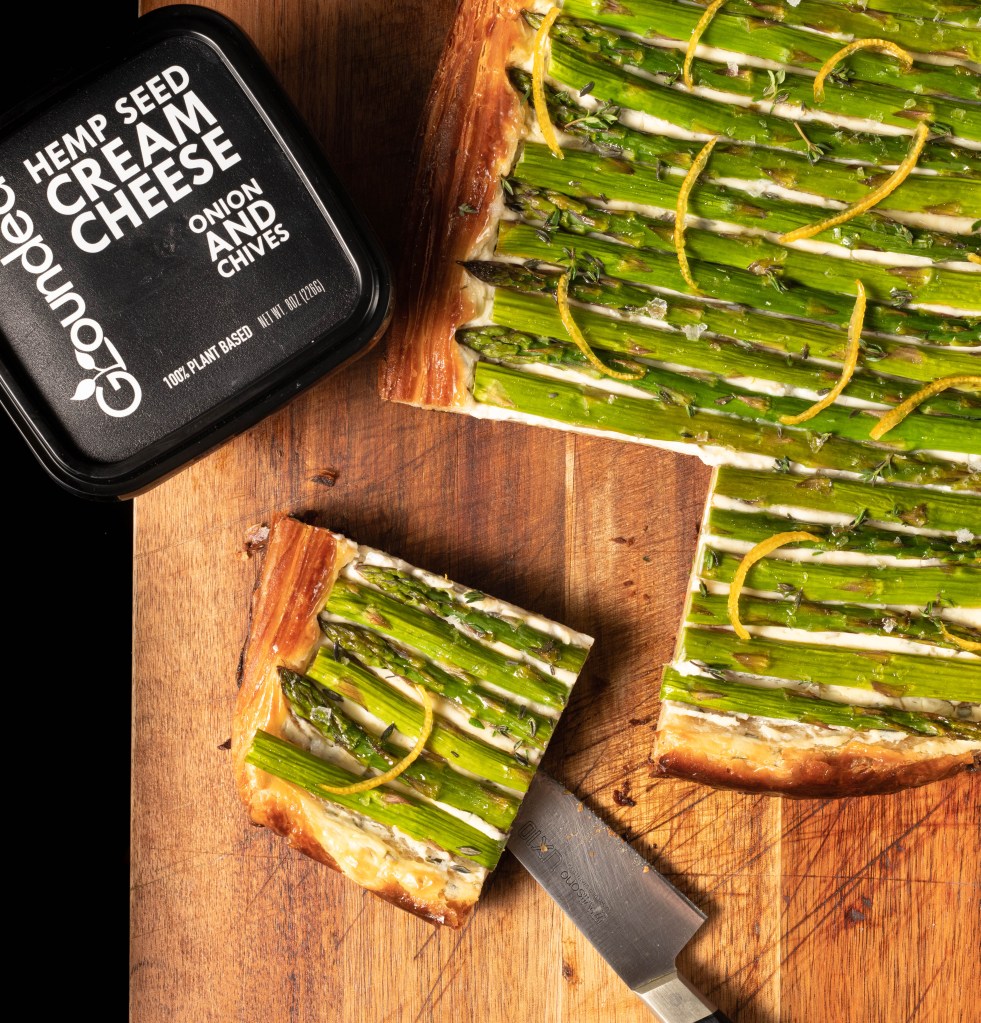 "Hemp actually constitutes 80 percent of our product. That's where we're getting the mouthfeel – the fat and protein is so rich and like dairy. [And] it's as cheap as chips, in all honesty, to manufacture with."
But the hemp is not Grounded's unique selling point.
"The IP around this product is not the fact that we're using hemp; it's the way we've managed to isolate the functional fats and proteins from hemp seeds in a way that no other manufacturer has done before, to create a core hemp cream, which then becomes the basis for any type of dairy alternative."
And while Grounded is focused on cheese at this point, the company has also tested its core product as an egg replacement, ice cream, yoghurt, butter, cream and sour cream.
Filling a gap in the market
Grounded has secured $4.4 million ahead of its Series A fund raise next year, and key to its appeal is the fact that not only are Grounded's cheeses "indistinguishable" (as Fil says) from their traditional counterparts, they also offer much more impressive nutritional and sustainability properties.
"If you look at everything that's on the market …. there are products that are essentially a big slab of coconut oil with starches and artificial flavourings and additives in there. The cheap price point can be hit, but there's no nutritional value and it's not convincing someone like me, who's not vegan, to buy that product. It just doesn't satisfy the craving for cheese.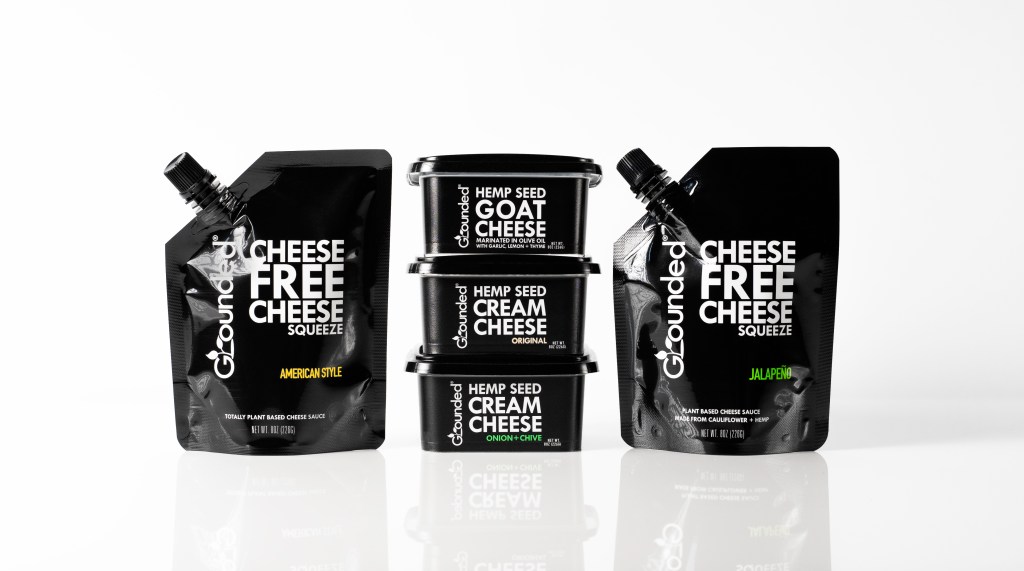 "And on the other end of the spectrum, there's much cleaner, higher quality products that are made from nuts or soy, but again, they're just devoid of nutritional value. They're very expensive for consumers to buy; they're expensive to manufacture. And at the end of the day, none of them are succeeding in appealing to that mainstream flexitarian audience," Fil said.
Grounded products, however, have twice the amount of calcium as traditional dairy, the same amount of protein, a whole host of antioxidants, vitamins and minerals, and Omega-3 fatty acids.
"We're not building a CPG brand here. We're creating a food tech platform for dairy alternatives that can be done in a way that not only increases biodiversity and reduces our reliance on animal agriculture … But it's really tapping into underutilised ingredients and enhancing the [product's] nutritional profile," Fil said.
Growing its slice of the market
Expansion is most certainly on the cards for Grounded, with Fil currently looking to engage in research partnerships to enhance the brand's R&D and "make this process as scalable as possible."
Ultimately, Fil and Quade want to sell their core product, the 'hemp cream' that's the basis of their cheeses, to food manufacturers around the world.
Expanding the reach of their own cheese products is also very much a part of the plan. New opportunities are being explored in Europe and Australia, and there's plenty of potential to grow Grounded's footprint in the US.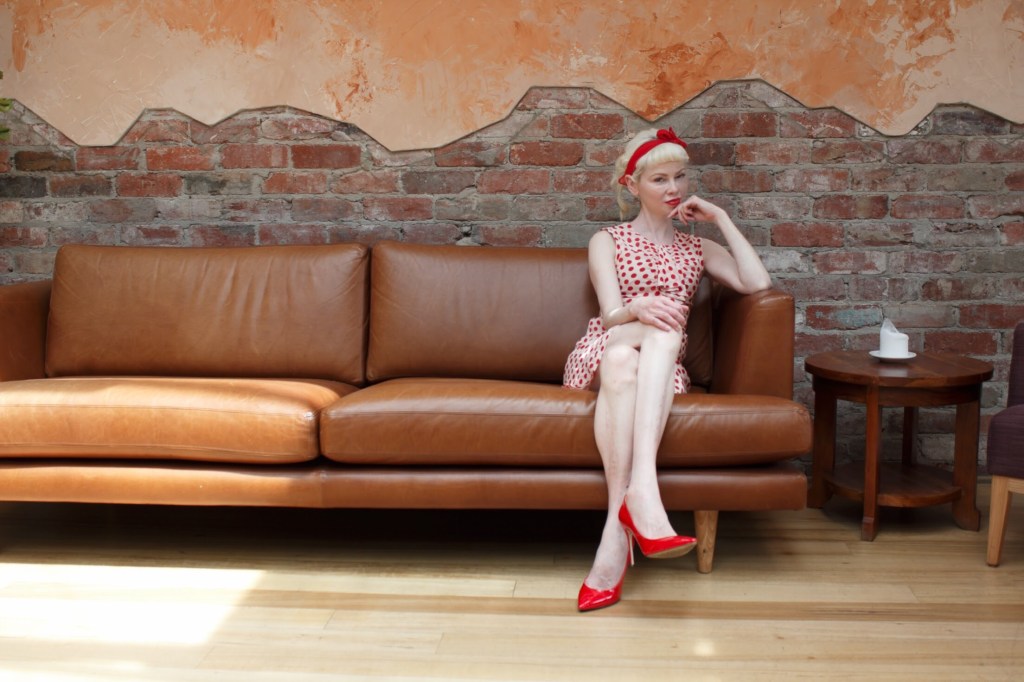 Of course, the company can only consider markets where hemp is approved as a food ingredient, and where it can establish local manufacturing capabilities and supply chains.
"Right now in the US we're getting the bulk of our ingredients from domestic sources. I think that makes a lot of sense, not just in terms of sustainability, but also de-risking the supply chain," Fil said.
"So I think in future, the ideal situation would be for us to set up additional manufacturing hubs in the countries where we're selling those products. So that's what we're looking at right now, in Australia and Europe."
Hear more from Veronica Fil, including what it was like to land in the US at a time of complete political unrest, in our podcast ep below.
To stay up-to-date on the latest industry headlines, sign up to Future Alternative's enewsletter.