Despite the departure of its CEO and the closure of a key manufacturing site, the end goal for Australia's largest plant-based food company, v2food, remains unchanged.
Last week it was announced that Nick Hazell, founder of v2food, would be stepping down as CEO and that the company's manufacturing site in Wodonga, Victoria, would close.
In an interview with Future Alternative, incoming CEO Tim York, who previously held the role of chief operating officer, said the two aren't directly related.
"At the end of last year, we started to reassess where our growth was going to come from in the next year, and what sort of changes needed to happen in our supply chain. That led to the eventual decision to shut Wodonga," he said.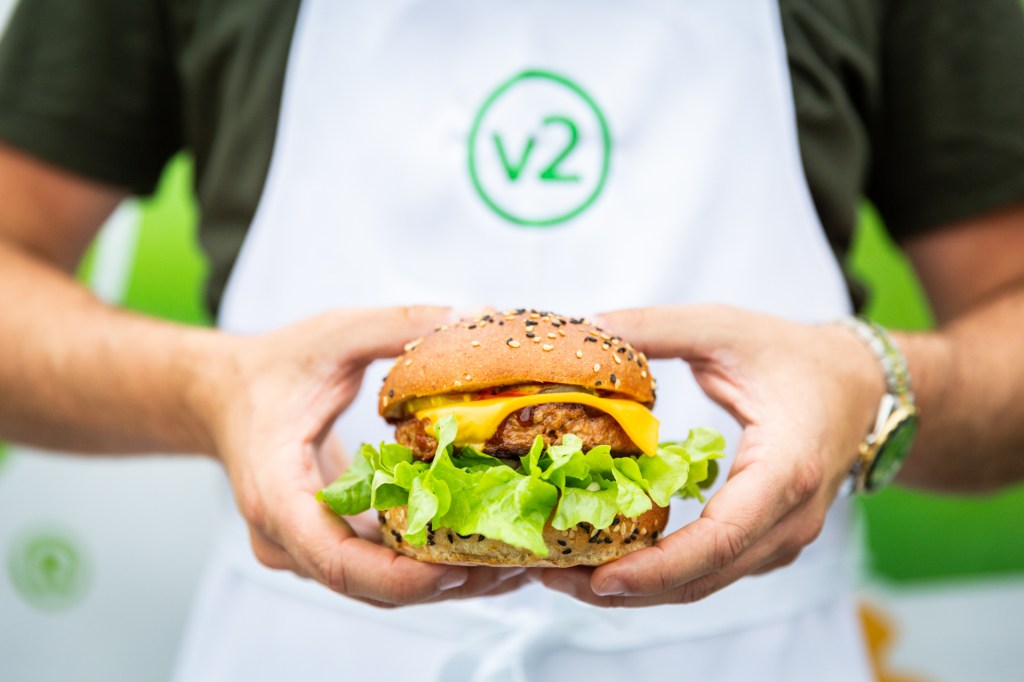 The Wodonga site was created as an ingredient factory where soy proteins and other ingredients were used to make textured protein ingredients for use in the company's plant-based mince, sausages and burger patties.
"The idea for Wodonga started back in 2019, and it was really to bridge the gap in the market where no one was making some of the specific ingredients that we needed. So we had to get into the manufacture of those ingredients, or they wouldn't be available to us," York said.
"And what we've seen over the last few years is that the market has matured and there are people out there that can make those ingredients for us. And in most cases, they're making it to a v2 proprietary recipe and the process is done under a confidentiality agreement. So we found a way to outsource that."
Despite the Australian market maturing, there's still a fundamental step in the supply chain that can't be fulfilled locally, York added.
"So soy is grown here in Australia but to date there's no one in Australia that can do the next part of the process, which is to take the soy and split it into protein, carbohydrate and fat. We have explored whether v2 would get involved in that part of the process, and at the moment we've put those plans on hold."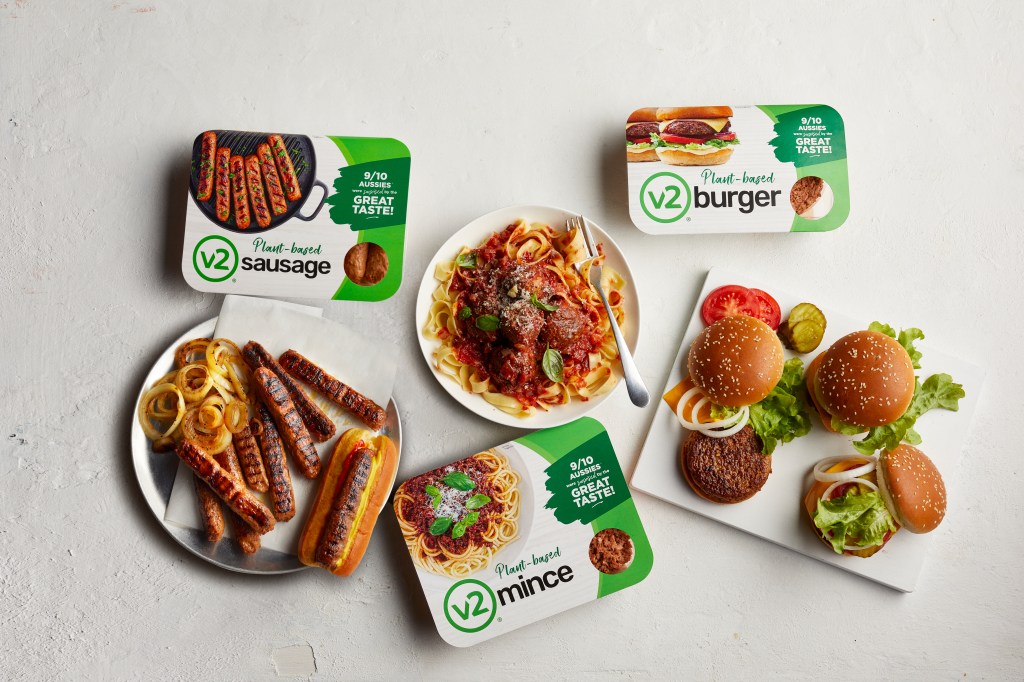 Faster, fresher, cheaper
The second contributor to Wodonga's closure relates to supply chain resilience. v2food's initial business model was to make a lot of its ingredients here in Australia and then ship them around the world, however – like for many food businesses and manufacturers – Covid demonstrated just how unreliable international supply chains can be.
"And they're also very expensive," York said. "So really, it came down to: how do we get a fresher, faster, cheaper and more resilient supply chain? It means putting more of our supply chain closer to our end markets. The two areas where we're looking to grow in the next year are Asia and the UK, so we're putting more investment into those markets and working with partners to put supply chains into those territories."
York said v2 enjoyed 50 percent year-on-year growth in Australia last year, and despite the internal changes, the company's mission remains the same.
"The plan hasn't changed, but maybe some of the execution tactics have. The plan has always been to globalise and be one of the global leaders in plant-based meat. That hasn't changed. But it does mean that as you go more and more offshore, you need to look at where your costs are in the supply chain, and the resilience of those supply chains. And there is a decision change there for us, that says we should source more of our ingredients closer to the end markets."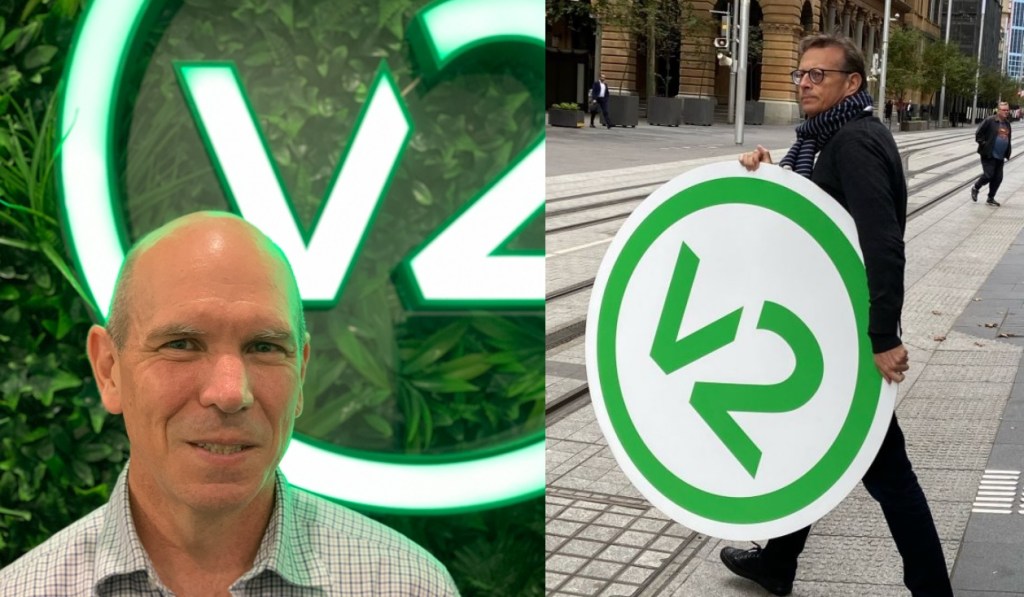 Hazell's departure
While Hazell remains the founder of v2food, his tenure as CEO has ended, and it's a decision that seems to have been made at the end of last year.
In a recent LinkedIn post, Hazell said "The last four years, founding and leading v2food, have been some of the most worthwhile and exciting years of my life. I want to thank directors and investors, research partners CSIRO, UTS and many others who I partnered with and who share our audacious mission to feed the planet sustainably. And most of all I want to thank the amazing team I led at v2food who I know will continue to do everything they can to grow an amazing Australian company that can feed the world's insatiable hunger for meat, but make it sustainably from plants. It is now time to step down as CEO: V2 is in good hands."
York told Future Alternative that Hazell feels most at home in a start-up environment, something that v2food is evolving out of as it continues to grow both locally and internationally.
"There was just recognition from Nick that this was the right time for him to explore more start-up opportunities. And then with my background in scaling businesses such as Darrell Lea and others, it was considered useful for me to take over."
Last year Future Alternative spoke with Nick Hazell for its podcast series, where Hazell discussed v2's mission, its aggressive expansion plans and why the world needs to embrace plant-based, and fast. Check out the episode below.
To stay up-to-date on the latest industry headlines, sign up to Future Alternative's enewsletter.