In a partnership with foodservice operators around the country, v2food is giving away free burgers and nuggets, trying to promote plant-based eating in the lead up to World Earth Day.
With the world's population expected to reach 10 billion by 2050, and with a looming global protein shortage, v2food offers consumers a more sustainable means of satisfying their meat cravings. Its range of plant-based burger patties, sausages and mince are stocked in leading supermarkets around Australia, with new crumbed chicken products recently added to the mix.
"A reduction in meat consumption is essential if we are to meet climate targets. We can all do our part to help our struggling planet, however right now, we're not doing enough. We have to change the way we view food. The most impactful thing we can do as individuals is eat more plant-based meals," said Nick Hazell, CEO and founder of v2food.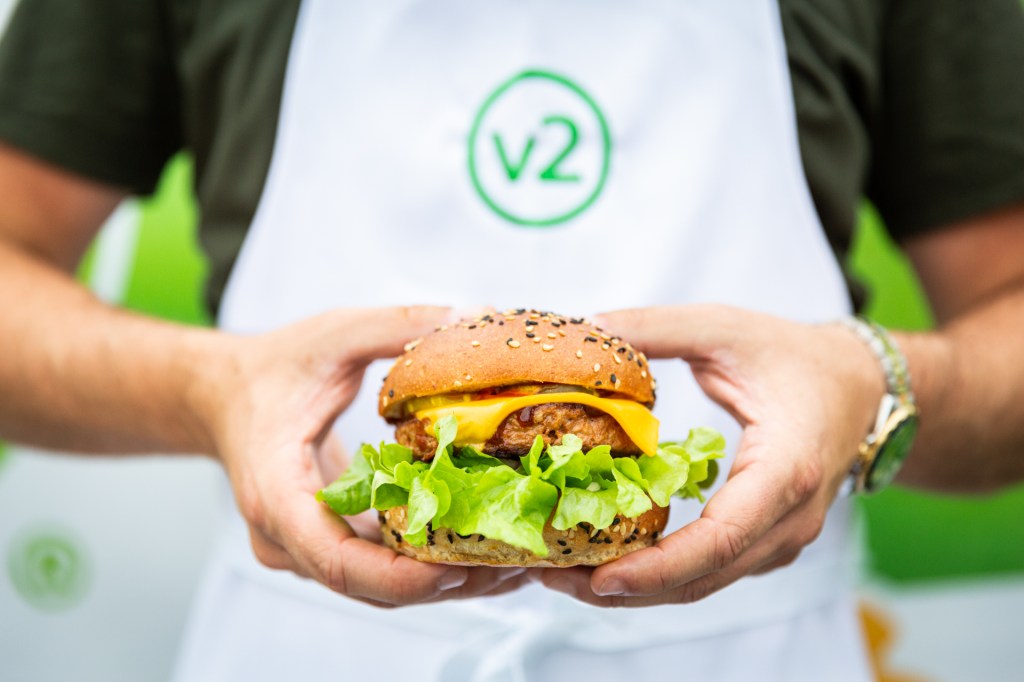 The company is encouraging Australians to consider substituting traditional proteins for plant-based alternatives and in the lead up to World Earth Day this Friday 22 April, gave away free v2schnitzel burgers at participating venues on 20 April, with free v2nuggets available with the purchase of any burger from 22 April to 6 May.
"v2food is committed to addressing the global sustainability challenge of feeding an ever-growing global population. We are not asking every Aussie to become a vegan, instead, we're encouraging Aussies to switch to more plant-based meals. It is the most powerful individual choice you can make, even if only once a week," Hazell said.
Participating foodservice venues include Soul Burger in Sydney, New York Minute in Melbourne and 5 Boroughs in Brisbane. For the full list of participating venues, click here.
To stay up-to-date on the latest industry headlines, sign up to Future Alternative's enewsletter.