Australia's leading plant-based food brand, v2food has launched a range of ready-meals, now stocked nationwide in Woolworths.
Hot off the back of its launch of crumbed chicken products in March, v2food has now added four new products to its offering: a v2 Spaghetti Bolognese, v2 Lasagne, v2 Penne Bake and v2 Chilli Con Carne.
The launch is in response to Australians' growing appetite for premium ready-meal products, a trend that intensified during the Covid lockdowns.
According to v2food CEO and founder, Nick Hazell, it also helps the company to overcome a common purchasing barrier for plant-based products: the fact that Australians are often unsure how to cook them.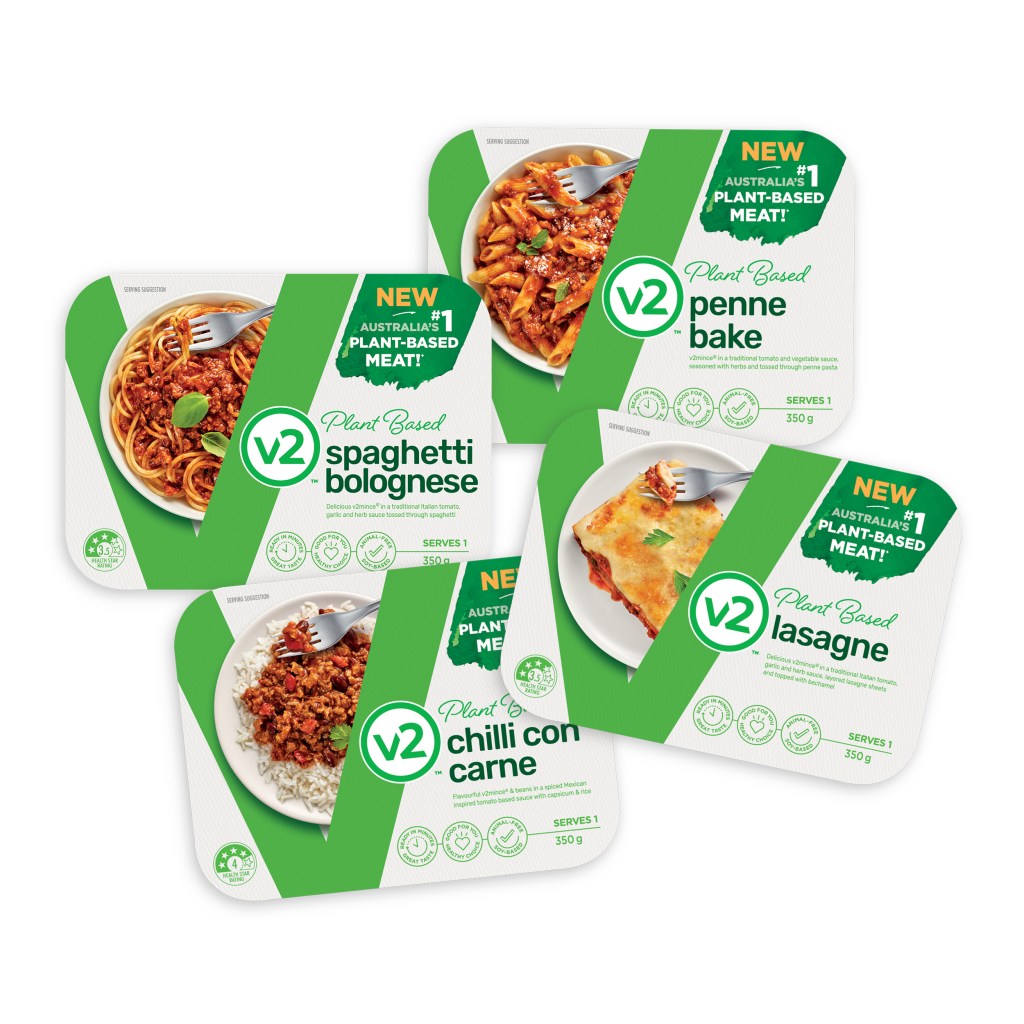 "v2food is committed to making it easier for everyone to eat sustainably more often. We are not asking every Aussie to become vegan, instead, we're encouraging them to switch to more plant-based meals. However, we understand there are barriers with people hesitant to do so because of not knowing how to prepare or cook plant-based meats," he said.
"The launch of ready-made meals, which ae already loved family dishes, give us an opportunity to cut through this uncertainty and make it easier than ever for people to give it a go. With the same great taste as the meat equivalents, Aussies can enjoy their favourite meals, while doing good for the planet."
The ready-meals are available from 12 May across Woolworths locations nationwide, at a RRP of $9 for 350g.
Since launching in 2019, v2food has achieved rapid growth both in Australia and international markets, having expanded to New Zealand, Thailand, Philippines, Japan, Korea and China.
To stay up-to-date on the latest industry headlines, sign up to Future Alternative's enewsletter.