Plant-based milk brand, Vitasoy, has released a new oat yoghurt range, comprising three flavours: Blueberry, Vanilla and Summer Fruits.
Fortified with protein and calcium, the range also contains beta glucan as well as vitamins B12 and D, and holds a 4 Health Star Rating.
"Oats are nutritional powerhouses hosting numerous functional benefits that have been well documented. By combining the soluble fibre present in oats, known as prebiotics, with live cultures found in fermented products, known as probiotics, we have curated the ultimate duo to support gut health," said Belinda Dib, accredited practising dietician at Vitasoy Australia. "We have created a nutritionally balanced option that rivals its dairy counterparts."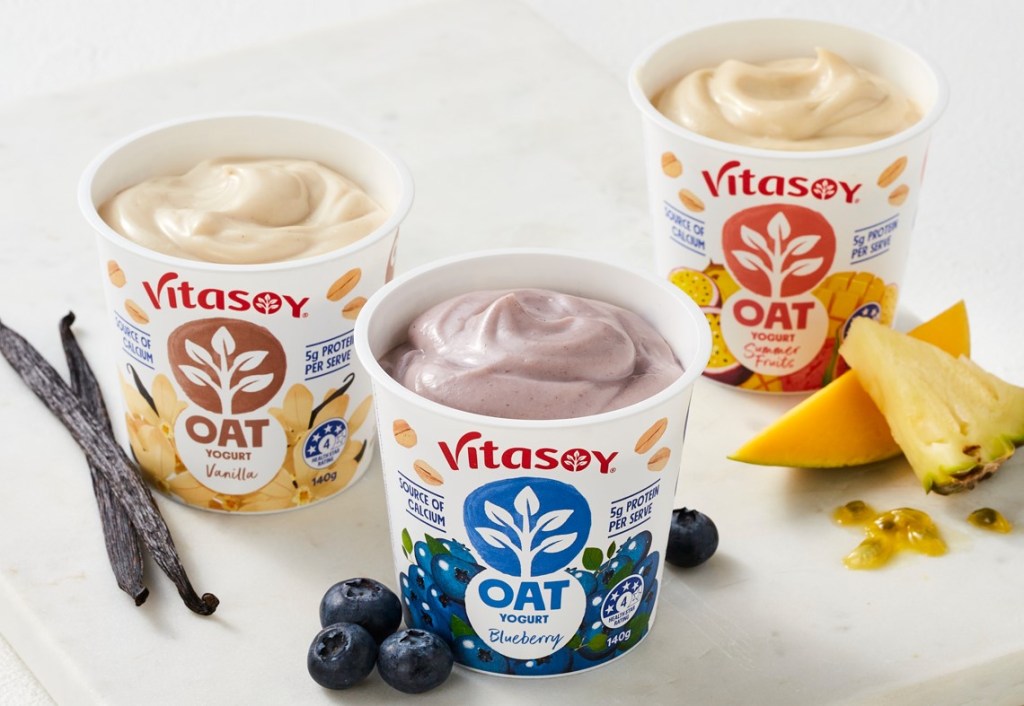 Vitasoy Oat Yoghurts are available at selected Coles supermarkets nationally.
Vitasoy Australia's Wodonga production facility, built in 2001, manufactures a range of more than 30 plant-based milk products, utilising soy, almond, oat, rice and coconut milks.
To stay up-to-date on the latest industry headlines, sign up to Future Alternative's enewsletter.