CH4 Global is teaming with South Korean agricultural supply chain brand Lotte International to reduce methane emissions from cows by up to 10 million metric tonnes of CO2-e annually. 
The strategic partnership will supply Methane Tamer™ to the Lotte-owned Queensland feedlot, Sandalwood, for up to 7,000 head of cattle. Sandalwood primarily produces Wagyu Beef.

Additionally, as CH4 Global's exclusive partner in South Korea, Lotte will provide up to four million cattle with the feed supplement. The target launch is 2025, with Lotte leading commercialisation and CH4 Global manufacturing and supplying the product.

Methane Tamer™ uses a red seaweed (Asparagopsis) which, when added to cattle feed, drastically reduces the animals' methane emissions by up to 90 per cent while also reducing the feed energy lost to methane emissions.

"CH4 Global will grow much of the Asparagopsis for the partnership with Lotte in South Australia, at Arno Bay on Eyre Peninsula and at our soon to be built EcoPark at Louth Bay," Adam Main, Australian and New Zealand External Relations Manager for CH4 Global, told Future Alternative.
"From the start, CH4 Global has been focused on developing the products and partnerships that enable us to reach our critical goal of reducing methane emissions on a global scale. This partnership with Lotte is another step in the direction of achieving our vision and putting our groundbreaking feed additive in the hands of farmers and food producers worldwide," said Steve Meller, CEO and co-founder of CH4 Global.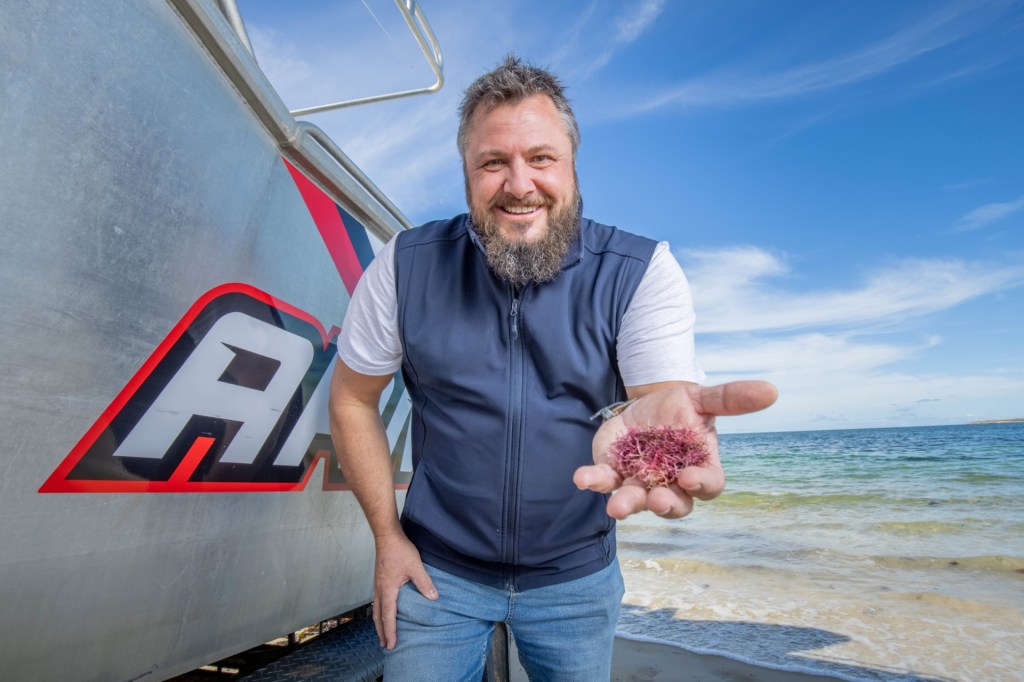 Adam Main (left) and Steve Meller (right). Images via CH4 Global.
CH4 Global and Lotte International are currently advancing studies for regulatory approval in South Korea in consultation with the government.


To stay up-to-date on the latest industry headlines, sign up to Future Alternative's enewsletter.