Plant-based burger QSR, Flave, has swung the doors open to its second site, launching in Darlinghurst over the weekend.
Founded by Samantha and Stuart Cook, the flagship Flave site opened in Sydney's Bondi in late 2021, and the company has ambitious plans to grow its network to 1,000 stores over the next 10 years.
"Opening our second location is a very exciting move for the brand," Samantha Cook told Future Alternative. "By increasing the visibility and reach of Flave, more people will be introduced to sustainable food options worthy of their taste buds. We're here to encourage incremental change and be a positive reinforcement, because even small steps, such as swapping out a meal a day, or two meals a week, can make a meaningful difference to not just our longevity, but that of our beloved planet's."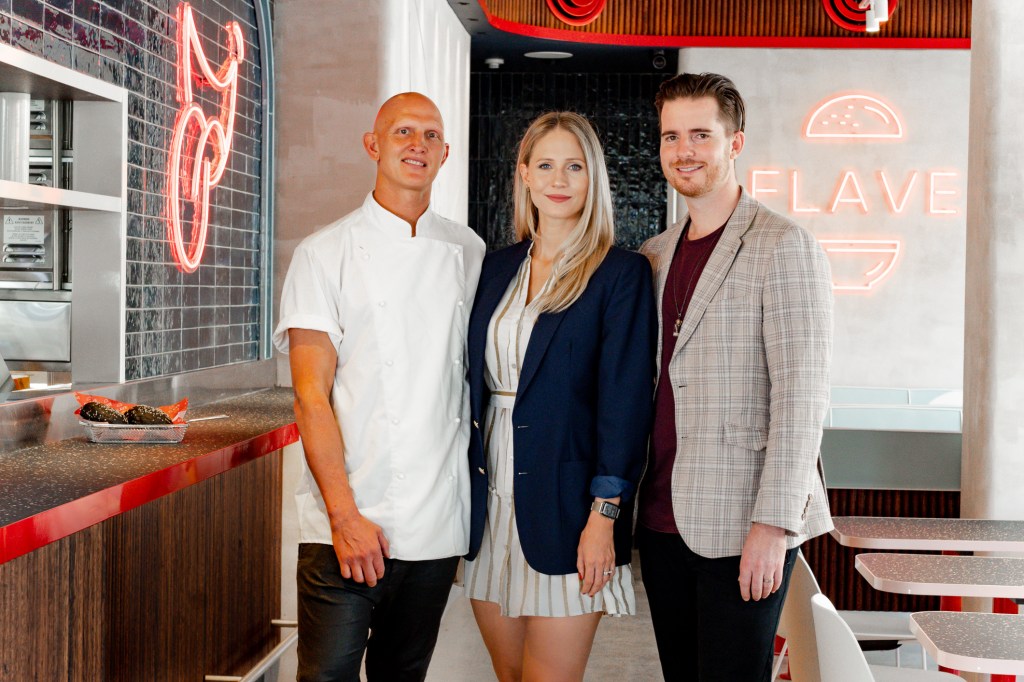 The menu at Flave comprises a range of burgers, bowls, sides and desserts, all plant-based, with the menu designed and overseen by executive chef Scott Findlay, who trained under acclaimed chef Gordan Ramsay. Findlay honed his plant-based skills working as a private chef to Sir Paul McCartney, a pioneer of the Meatless Mondays Movement, as well as a number of celebrity flexitarians including Rihanna, Beyonce, Madonna and Elton John.
To celebrate the Darlinghurst opening, Flave offered the first 100 guests a free burger (after which $5 burgers were available) on 18 February.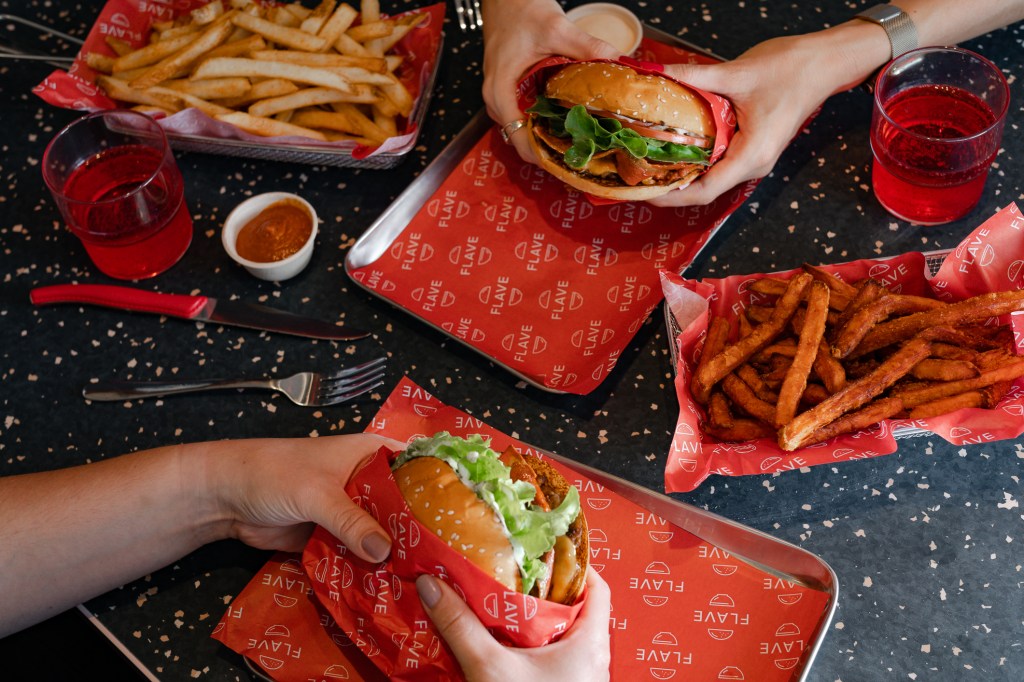 Earlier this year, Flave launched a Series A crowdfunding campaign on Birchal, an Australian equity crowdfunding platform, and closed the round with just over $891,000.
Listen to our podcast episode with Samantha and Stuart Cook below.
To stay up-to-date on the latest industry headlines, sign up to Future Alternative's enewsletter.