After launching in Brazil in 2019, Future Farm has launched onto the Australian retail scene, now available at over 700 Coles stores.
The company produces a range of plant-based meats including its Future Burger, minced meat and meatballs, comprising a blend of soy, pea and chickpea proteins.
The range is non-GMO, gluten-free and has no artificial colours or flavours, and its Future Burger has been granted carbon neutral status. Future Farm is also a member of The Round Table on Responsible Soy, which guarantees socially fair, environmentally friendly, and economically viable soy production, and is going through the process of becoming a B Corp.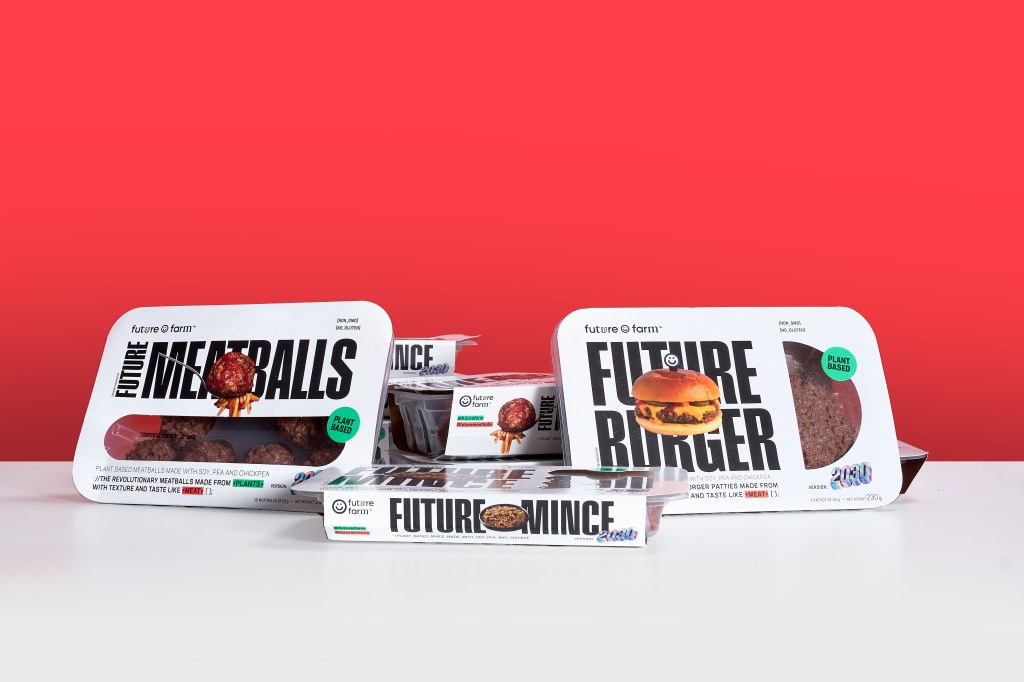 "We are excited to bring to Australia a new generation of plant-based meat with the Future Farm range. Our proprietary technology and innovative blend of three plant-based proteins is what we expect consumers to be astounded by – superior taste, texture and tenderness much like real meat. Gaining entry to this very open-minded market means we're one step closer to becoming a global leader in the industry," said founder, Marcos Leta.
Future Farm products are available in 28 countries including the US, UK, Germany, France and the UAE, and is the number one vegan product in South America.
According to Lisa Asher, Future Farm pacific general manager, the company is focusing on both the retail and foodservice markets in Australia.
"We're starting in retail, partnering with Coles with the famed burger, meatballs and mince but we're also supplying product to select foodservice clients who are looking to build out their vegan offering and drive the same pro-sustainability messaging as our Future Farm family. Expansion is key, any location that sells meat is our target, we're looking to feed every Aussie mouth and have them second guess their next alternative meat selection when doing their grocery shop, dining out or grabbing takeaway," she said.
Earlier this week it was announced that Cale & Daughters' Get Plant'd range of plant-based deli and roast meats would also be added to Coles shelves.
To stay up-to-date on the latest industry headlines, sign up to Future Alternative's enewsletter.