Harvest B has signed a distribution agreement with New Zealand's Dunninghams, supplying the country with its whole piece, plant-based chicken, beef, lamb and pork ingredients.
The agreement marks the first distribution arrangement for Harvest B, and the first export market for its range of plant-based protein ingredients, which don't comprise binders or additives, and don't require a cold supply chain.
Harvest B's New Zealand range includes 1kg packs of chickenless strips, chickenless pieces, chickenless shred, beefless pieces, lambless pieces and porkless pieces, as well as bulk options for food service companies and restaurants.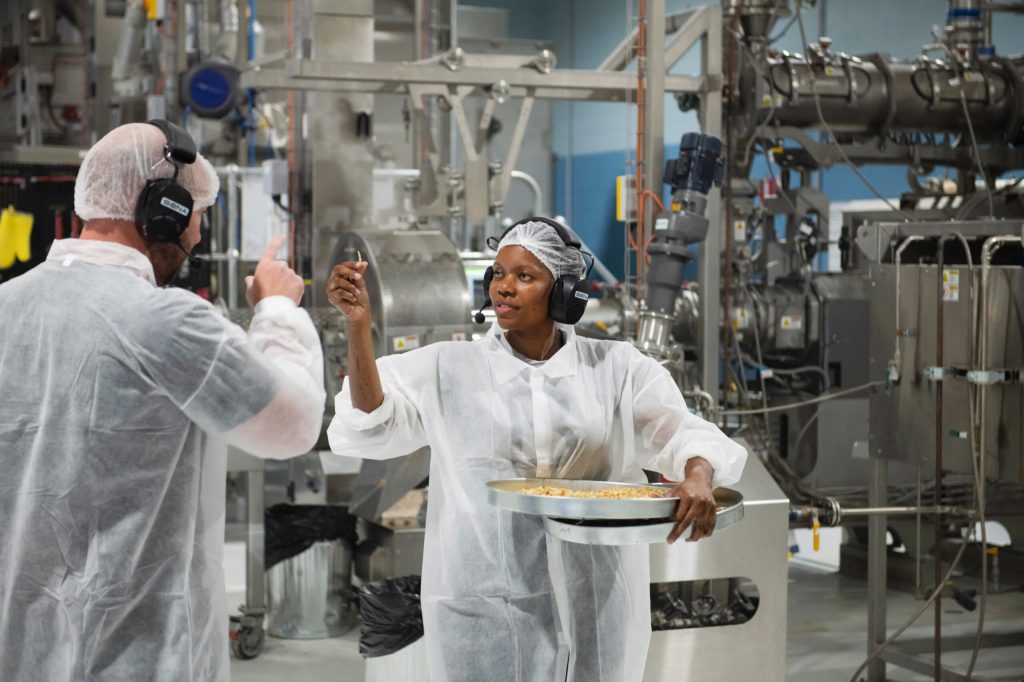 Scott Reynolds, CEO of Dunninghams, said "We are thrilled to partner with Harvest B to bring their innovative and sustainable products to New Zealand. Harvest B's plant proteins are ideally suited to this market, where consumers have, until now, had limited choice when seeking healthier and more sustainable food options to reduce their animal protein consumption."
"Partnering with such a highly respected organisation like Dunninghams to serve New Zealand made absolute sense for Harvest B," said Kristi Riordan, CEO of Harvest B. "Dunninghams brings a deep understanding of the New Zealand market and consumers, and like us they share a commitment to sustainability and environmental responsibility."
In December last year, Harvest B opened Australia's first plant-based meat ingredient facility in Western Sydney, from which it supplies manufacturers, foodservice operators and now export markets with up to 1000t (initially) of plan-based meats a year.
To stay up-to-date on the latest industry headlines, sign up to Future Alternative's enewsletter.