Harvest B's new facility in western Sydney will supply manufacturers, foodservice operators and export markets with high quality, Australian produced plant-based meat ingredients.
Initially producing up to 1000 tonnes of plant-based meat, the facility is supported by a $1 million co-investment from the federal government's Advanced Manufacturing Growth Centre.
Up until now, plant-based meat manufacturers have had to source their protein ingredients abroad – despite the input crops often being grown locally.
"It made absolutely no sense that high quality, Australian grown produce is shipped offshore to be processed, only for us to buy it back at higher costs as finished consumer products," said Kristi Riordan, Harvest B co-founder and CEO. "It became quickly evident to Harvest B that there was a significant opportunity for this value-add to be done in Australia, creating local jobs and greater export opportunities."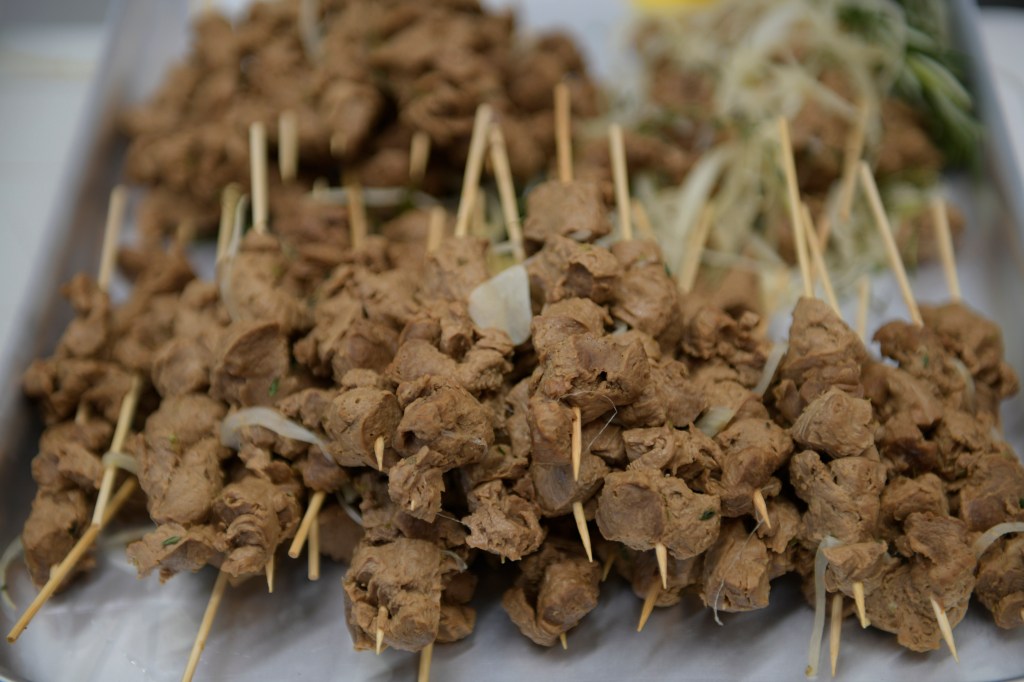 As well as being locally grown and produced, Harvest B's plant-based meat ingredients don't require a cold-chain solution and boast a longer shelf life than comparable animal proteins. They'll also be the same price, if not cheaper, Riordan said.
"What we're doing here at Harvest B is not only innovating, we're using a local supply chain; our wheat is coming directly from NSW, which allows us to lower the cost. Our proteins can be on your plate for the same or less than animal-based meats. This is the way that we will affect change in the future food system that we need to start building today," she said at today's launch event.
Achieving price parity, and even exceeding it, is also possible because of what's been omitted from Harvest B's recipes, Riordan added.
"Our technology produces whole pieces of meat without the need to use costly artificial binders and additives that plant-based meats have traditionally needed. This not only reduces the raw material cost and manufacturing time for our customers, it creates a more natural, superior texture and eating experience on the plate."
The facility was officially opened by Federal Minister for Industry and Science, Ed Husic, who said Harvest B was a great example of the opportunity that value-add manufacturing represents to the Australian economy.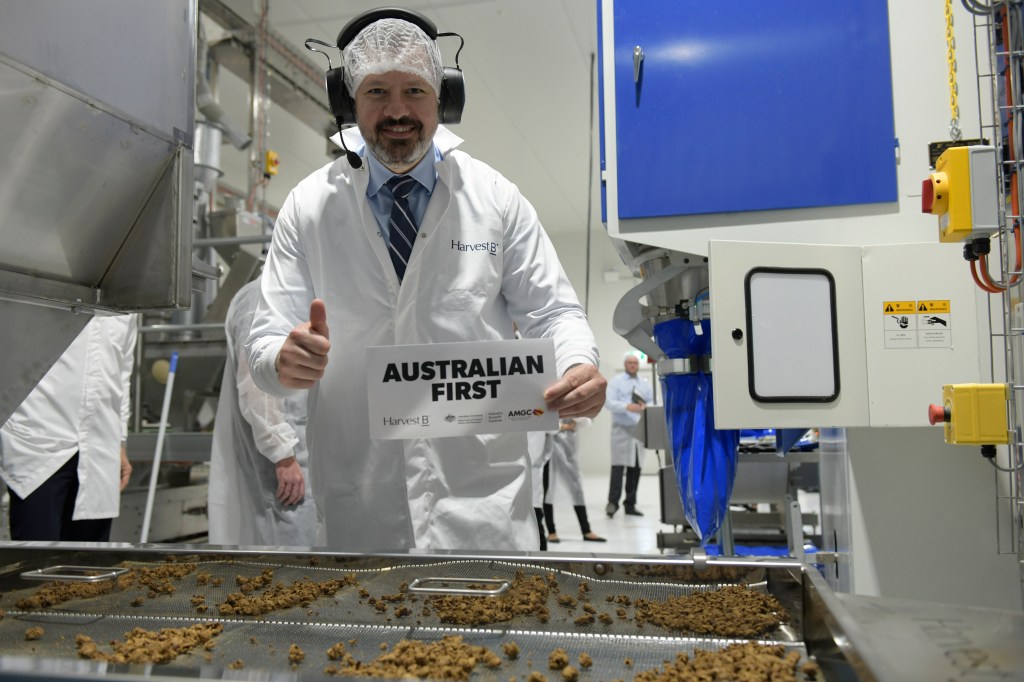 "Australian wheat has been transformed here into another great Australian product. There's massive value-add that is being generated through the work you're seeing here today," he said.
"It's going to be very important, not only in terms of meeting the needs here … [But] the reality is that what you're seeing here can be easily packed onto a ship and exported, so there are huge export opportunities as well in countries where protein is in high demand," Husic said.
"We want to see more of this happening in this country, that's why in the previous sitting of parliament we introduced the National Reconstruction Fund legislation – $15 billion, of which a big priority will be value-adding in agriculture. We want to make sure when firms like Harvest B are looking for investment support, that support will be there."
The opening is another win for the local plant-based manufacturing industry, which earlier this year was bolstered by news that the federal and South Australian governments would support a new plant-based 'hub', quadrupling South Australia's production of plant-based protein to 25,000 tonnes per year, and expected to generate up to $4 billion in exports by 2032.
Listen to our podcast episode with Kristi Riordan below.
To stay up-to-date on the latest industry headlines, sign up to Future Alternative's enewsletter.