In today's challenging funding landscape, it's more important than ever for investors to demonstrate their continued support for the Australian cellular agriculture sector, industry members said at the recent CellAg Summit.
Raising capital is proving to be particularly challenging at the moment, and the cellular agriculture industry – which includes cell cultivation and precision fermentation technologies – is certainly not immune. At Australia's first cellular agriculture conference, the CellAg Summit, industry members outlined the importance of investors recommitting to their existing portfolios, rather than looking to greener pastures.
Michele Stansfield is CEO and co-founder of Cauldron Ferm, a start-up building Asia Pacific's largest network of precision fermentation facilities. The business recently secured over $10 million in funding, led by the CSIRO's venture capital firm, Main Sequence, and Horizon Ventures. Stansfield told CellAg Summit attendees, including fellow founders, academics, government representatives and investors, that it's critical for venture capitalists to demonstrate their confidence in the burgeoning cellular agriculture sector and continue to support the companies they'd already invested in.
"It's tough at the moment. People are doing multiple closes; they aren't raising what they're looking to raise. People are going out there and searching for safes," she said. "I want investors to look beyond the economic downturn, and look at the long term goals here. Maybe don't bring on that other company; you've already made investments in certain companies, so double-down on those guys."
In today's difficult economic climate, priority needs to be given to the companies that are best positioned to get the cell ag industry off its feet and help win consumers – and other investors – over.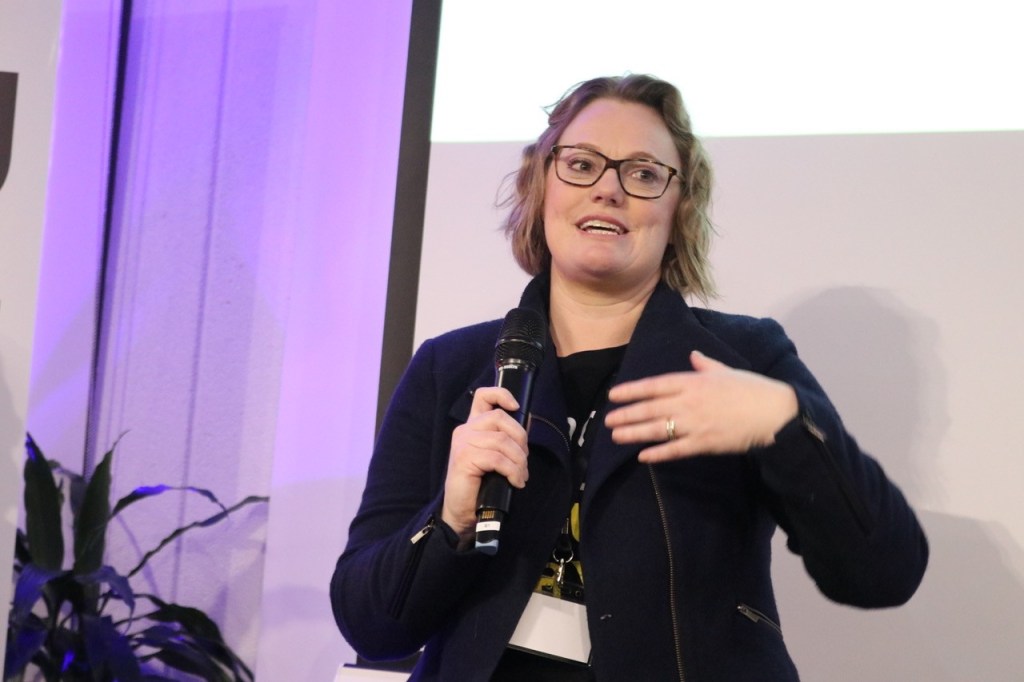 "We need to make something work. If we all just cut and run at the moment, the whole industry will collapse. If one small company doesn't get funded – and I'm sorry to all the small founders – it's not going to kill the industry. But if Every or Impossible or Perfect Day were to crash, that's the end of the industry. So it's time for investors to double-down on their investments and make sure that this industry is seen to be successful. Don't just abandon us because it's a tough time," Stansfield said.
Two of the three investors who contributed to the CellAg Summit's Investor Insights panel, Simon Newstead of Better Bite Ventures and Sarah Nolet from Tenacious Ventures, said that compared to last year, their firms had made fewer new investments, but not drastically so.
However, Phil Morle, partner at Main Sequence Ventures, which has invested in cell ag companies including Every, Me&, Eden Brew and Nourish Ingredients, said the firm has pulled back quite significantly.
"We've got hundreds of millions of dollars in the bank, in dry powder to invest, but we're not investing anything like as much this year," he said.
And he insists it's a good thing, with Morle echoing Stansfield's argument that investors need to stand strong behind the companies they'd already supported.
"We've got a portfolio of lots of companies in cell ag, and what we can't do is let any of those die. So we're very, very busy getting our hands in there – helping those companies and refunding those companies, because everybody loses, including the people downstream, if the whole industry starts to slip through our fingers before we've got any kind of momentum," he said.
"If you look at the amount of funding that's come out of venture capital into the market, it was 80 percent less dollars over this 12 months than the 12 months before, and that isn't so much to do with the valuations that we all talk a lot about, I think it's just because people are extremely busy protecting what they have, rather than being in the market looking for new things."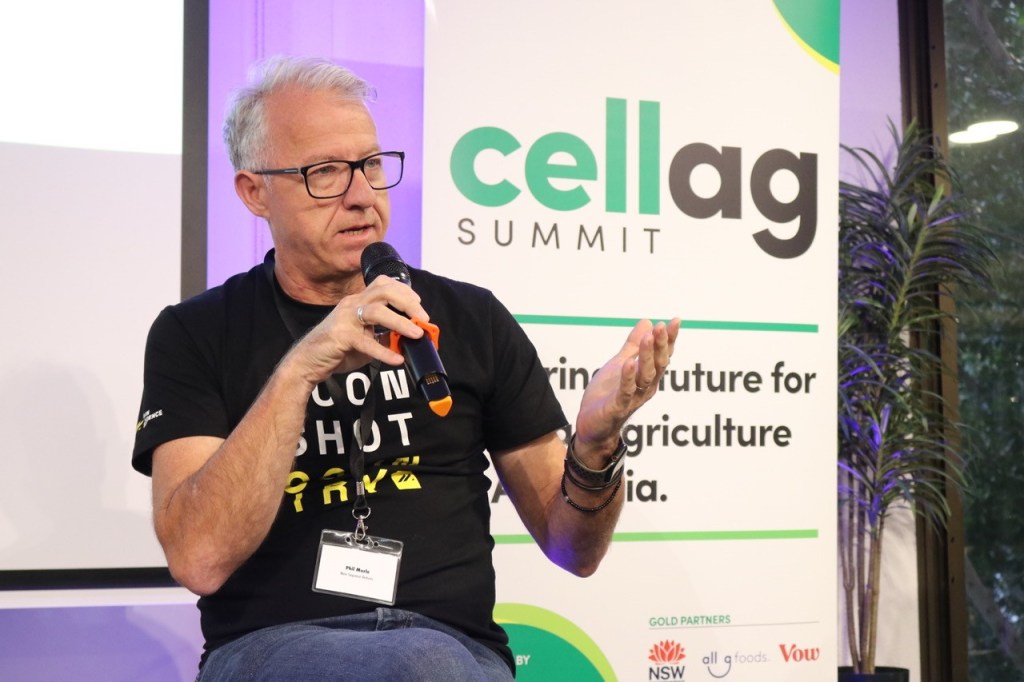 Collaboration is key in building the sector
Unlike many of the other sectors garnering VC attention, cellular agriculture is more complicated in that, being a novel technology, a clear and tested supply chain is yet to be established. As it stands, no cell ag product has gained regulatory approval in Australia, and companies are struggling to access the infrastructure, talent and funds they need to move beyond R&D.
"When we were looking at all the companies we already had in the portfolio, the reality hit us that there was no way in the world for them to actually make their product," Morle said. "So if you're sitting on a portfolio of companies, each worth tens or hundreds of millions of dollars, each with investors and the market looking at them saying 'When's the money going to start happening?' And they say 'All we have to do is build a $300 million factory and we're set'. Well, everyone is stuck."
Morle added that there are roughly 2000 companies across the globe in cellular agriculture, with all but a handful unable to commercialise their products.
The industry needs to put its competitive interests aside, he said, to first establish the fundamentals it needs to get on its feet.
"So at the moment, there are 2000 companies, billions of dollars of investment, all just sitting there. So it really matters that we all just work together. It has to slipstream all the way through until people can say 'Look at that company making milk or silk' or whatever it is that they're making. We've got to get there, and I think that's what some of us are more busy doing this year than investing in new companies."
The CellAg Summit, Australia's first conference for the burgeoning cellular agriculture sector, was held in Sydney on 15 June and was hosted by Future Alternative, together with Cellular Agriculture Australia. It was supported by the NSW Government, Vow, All G Foods (Gold Partners), Sartorius (Silver Partner), Merck and Eden Brew (Bronze Partners).
To stay up-to-date on the latest industry headlines, sign up to Future Alternative's enewsletter.