Australian food tech company Nourish Ingredients is partnering with Boston Bioprocess to scale production of its animal-free potent fat molecules.

Founded in 2019 by former CSIRO scientists Ben Leita and James Petrie, Nourish Ingredients produces precision-fermented fats and oils designed to enhance the "animalic" flavour of plant-based meat products.

The company told Future Alternative that the cooperation with Boston Bioprocess (BBP) is focused on generating consistent data sets for regulatory dossiers globally.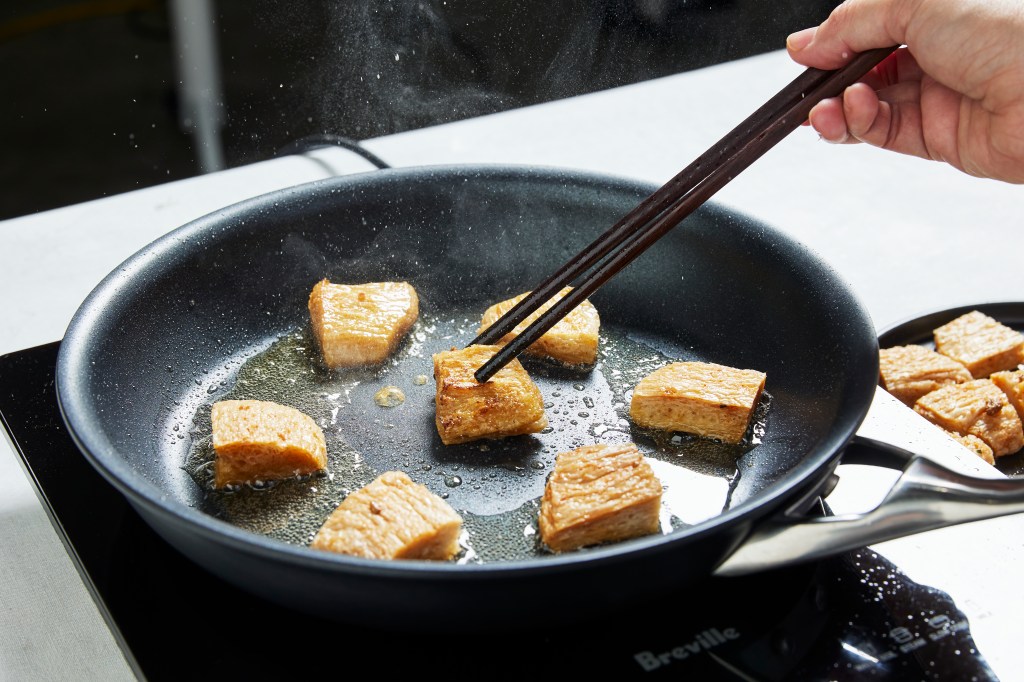 Nourish Ingredient's animal-free fat. Image via Nourish Ingredients.

"Plant-based protein is definitely in need of our solution, equally if not greater, cheese and creameries are areas that we are also solving for customers and consumers," Nourish CTO and Founding Director Anna El Tahchy told Future Alternative.

El Tahcy added that Nourish has completed numerous batches with BBP since February 2023 and that the company is in the final processes of compiling the required regulatory data.

Earlier this year, Nourish Ingredients secured $5.8 million in government funding and grants to drive innovation and talent development. The startup said it has raised a total of over US $28.6 million and grown from a team of 10 to 50 over the last year and half.
To stay up-to-date on the latest industry headlines, sign up to Future Alternative's enewsletter.