Plant-based burger brand, Soul Burger, has partnered with Future Farm, adding the food tech company's burgers, mince, meatballs, tuna and soon-to-come sausages to its menu.
Brazil's number one vegan food brand, Future Farm is available in approximately 30 markets worldwide, launching here in Australia in May 2022.
Future Farm available in both retail and foodservice venues across Australia, with Soul Burger representing its latest partnership, now available at the four bricks and mortar stores, as well as Soul Burger's first digital brand, a vegan Mexican concept called Plantas Taqueria.
"With this collaboration dishing out our delicious plant-based proteins, we expect consumers to be astounded by the superior taste, texture and tenderness much like real meat," Future Farm founder, Marcos Leta said.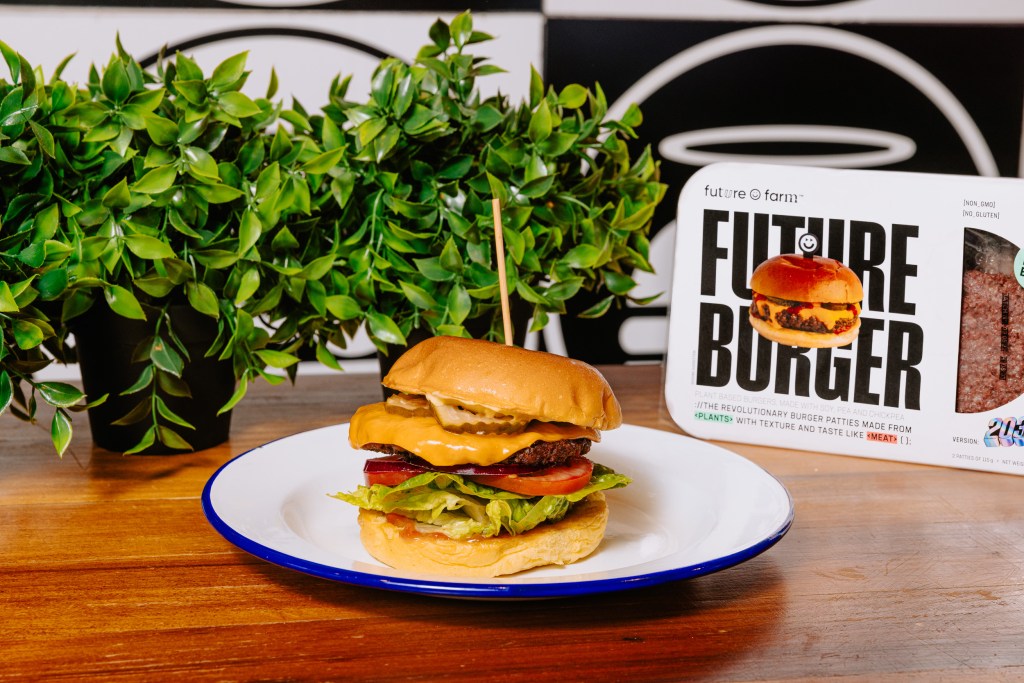 "We are proud and excited to add our Future Farm flair to Soul Burger's premium vegan burgers, and to provide consumers with the option to get their hands on a delicious plant-based burger, without being bland."
To recognise the partnership, Soul Burger will give away 50 free 'Cheese Please' burgers per store, and thereafter, offer $5 Future Farm burgers on Saturday, 22 October 2022 from 11am, while stock lasts.
Earlier this year, Future Alternative spoke to Lisa Asher, Future Farm's Pacific General Manager, for its podcast series, and Asher detailed the company's impressive growth, its trademarked three plant protein mix and its seemingly boundless commitment to sustainability, which includes obtaining B Corp, Carbon Neutral and Responsible Soy Sourcing certifications.
Listen to the full episode below.
To stay up-to-date on the latest industry headlines, sign up to Future Alternative's enewsletter.