Collaboration is key. That was the take-home message from the inaugural AltProteins22 conference, hosted by Food Frontier this week.
Held at W Melbourne on 17 May, the event saw a wide range of industry stakeholders, from government representatives, manufacturers and foodservice operators to suppliers and academics unite to learn more about this burgeoning sector and how its potential can be realised.
Food Frontier's founder and chair, Thomas King, said that alternative proteins, which incorporate plant-based products, cellular agriculture and precision fermentation, will play a crucial role in the global mission to sustainably feed 10 billion people by 2050.
This is not an 'us versus them' battle, he said, insisting that there's a place for both traditional and emerging industries.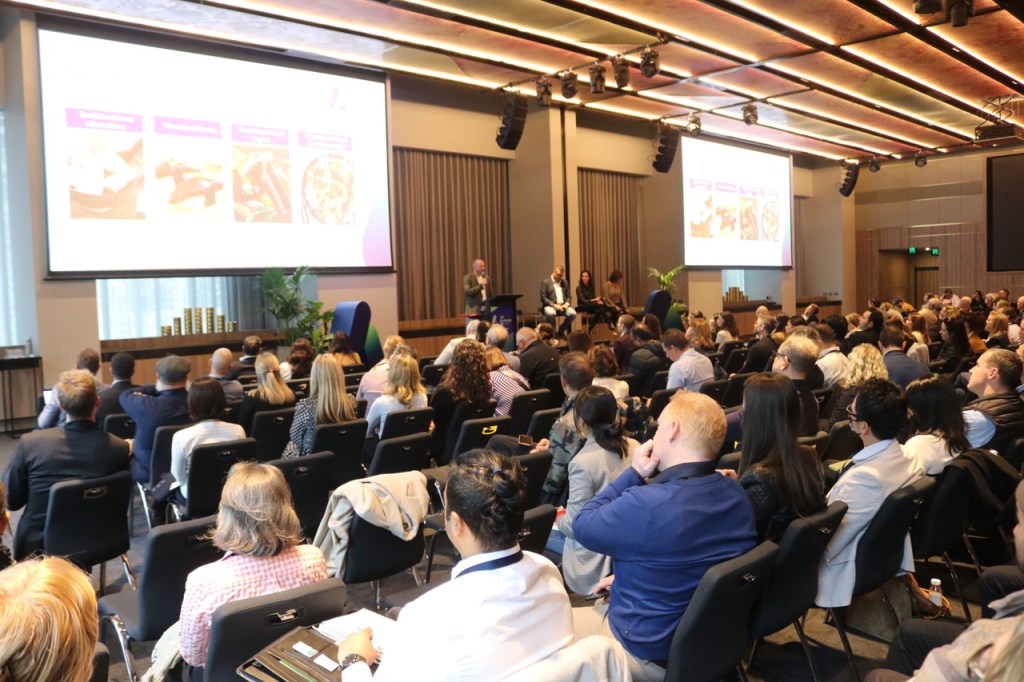 "Local consumers reducing their meat consumption in line with recommendations, or businesses scaling new protein industries does not need to come at the expense of our existing sectors," King told attendees.
"As a net exporter of premium agri-food products, we have a world of opportunity and we'd be short sighted not to embrace that through diversification. Ultimately, plant proteins and cellular tech offer us enormous scope to reimagine food and innovate beyond the limitations of conventionally farmed and fished protein while working towards a stronger more sustainable and diversified food supply."
More investment is needed
The Victorian Minister for Agriculture, Mary-Anne Thomas, reiterated King's comments about building a unified protein industry.
"Unlike some of my other colleagues, I see room for everyone. We can grow the pie … there is room to continue to grow alt protein while continuing to have strong beef and sheep markets," she said.
Describing Victoria as Australia's agricultural powerhouse, Thomas said more investment is needed to ensure Australia can capitalise on the opportunities that the alternative proteins sector presents.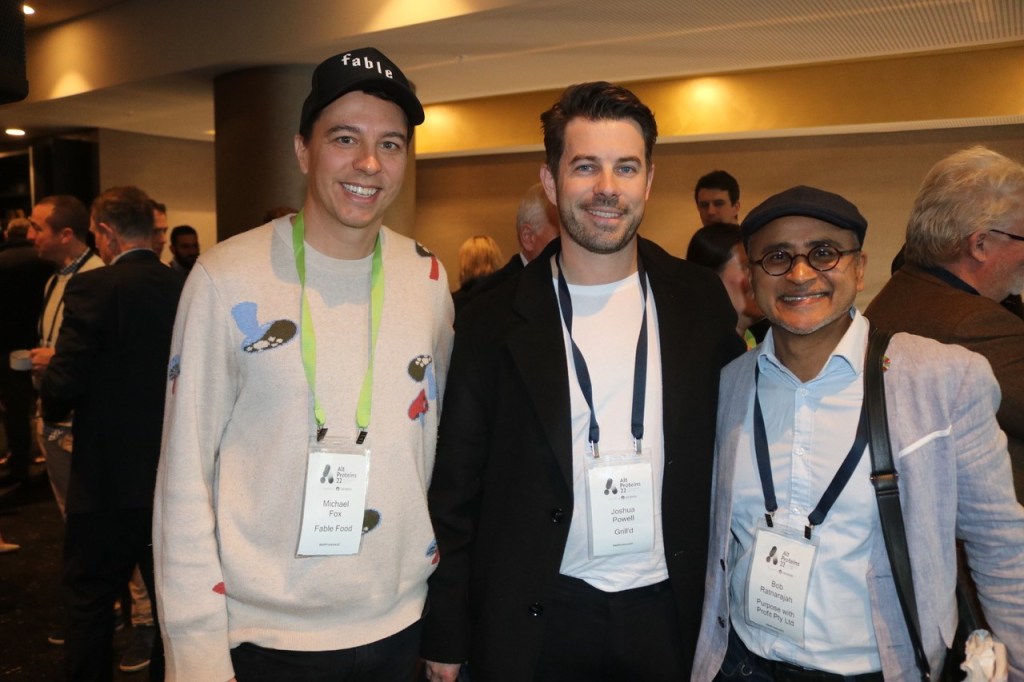 "We've been a nation that is so privileged to have so much bounty, but we haven't taken the next step, and we have not invested in research and development, in food manufacturing, in the ways that I think we should, and where I see the real opportunities," she said.
"Now is the time to focus on the development of our grains and pulses sector, and to manufacturing here at home."
Thomas' comments come just days after the Victorian government announced it will invest $12 million to fund a state-of-the-art glasshouse and incubation hub, supporting the development of grain crop varieties that are climate resistant, have higher protein contents and support the growing demand for plant-based foods.
A 'Team Australia' approach
Continuing on with the theme of collaboration, a number of panel discussions at AltProteins22 reinforced the value of embracing a 'Team Australia' approach.
In a panel titled Capturing an Emerging Agricultural Opportunity: Plant Protein in Australia, the CSIRO's Future Protein lead, Michelle Colgrave, said that farmers will only reap the full benefits of growing interest in plant-based products if all stakeholders – from agencies like the CSIRO, through to retailers and FMCG brands – work together.
"We've got to actually join up all our conversations across value chains, because farmers want to know what the consumers want because they want to know what to grow and so forth. And we've got to understand what the food manufacturers want in terms of functionality.
"We've got to all work together across those value chains to create the right products so that everyone gets the value," Colgrave said.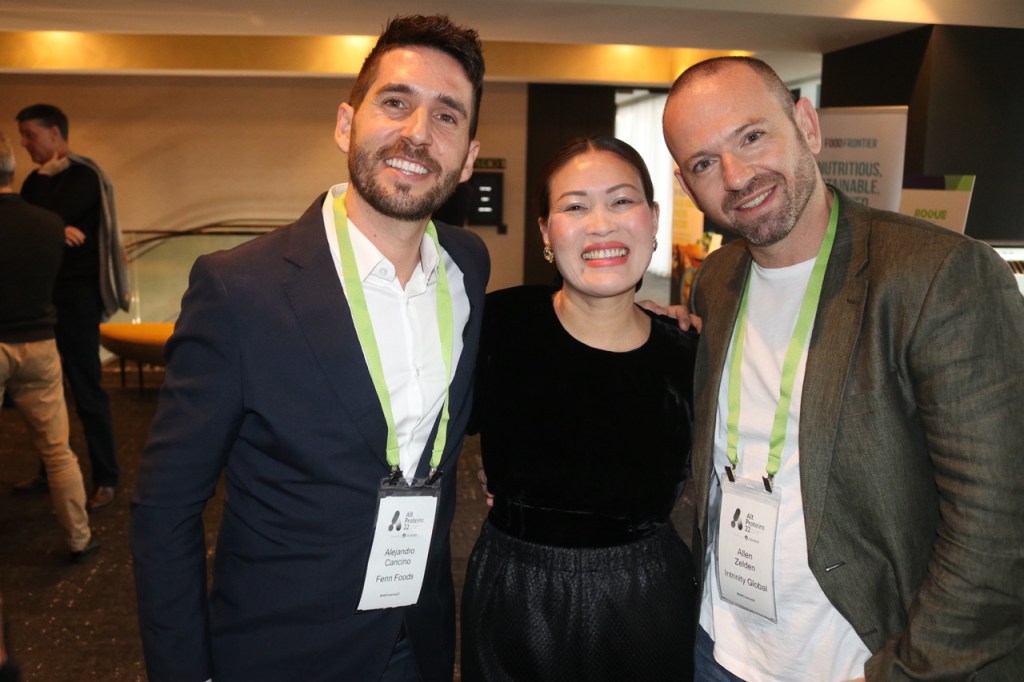 "I need to go out there [and talk with growers] to understand the constraints, because if I say 'I want you to grow a specific variety because it's going to be high protein', they may have other constraints that they have to deal with on the farm. And so we've got to have those joined up conversations."
Colgrave said there's a seat at the table for everyone; traditional meat and dairy industries are under no threat, and there's enough global demand for protein products to ensure that everyone wins.
"We're really looking at how we grow the opportunity overall for Australia, and how we can think about a Team Australia approach, because there are different crops that will grow in different regions – Victoria obviously has lentils, field peas and others. There are lupins over in the west. So there are opportunities across the board for all plant proteins, animal proteins, and for aquaculture."
Capitalising on Brand AU
The Team Australia concept isn't just an effort to unify local industries and stakeholders. It can also attract considerable value from international markets, and this was discussed in great detail during a panel discussion hosted by Deloitte's Vanessa Matthijssen.
Titled Demand on our Doorstep: The Asia Opportunity, the panel saw v2foods' chief growth officer, Andrew May, and New Zealand's Trade & Enterprise commercial business advisor, Tom Parker, take to the stage to discuss how Australian companies can expand their footprint into the lucrative Asian markets.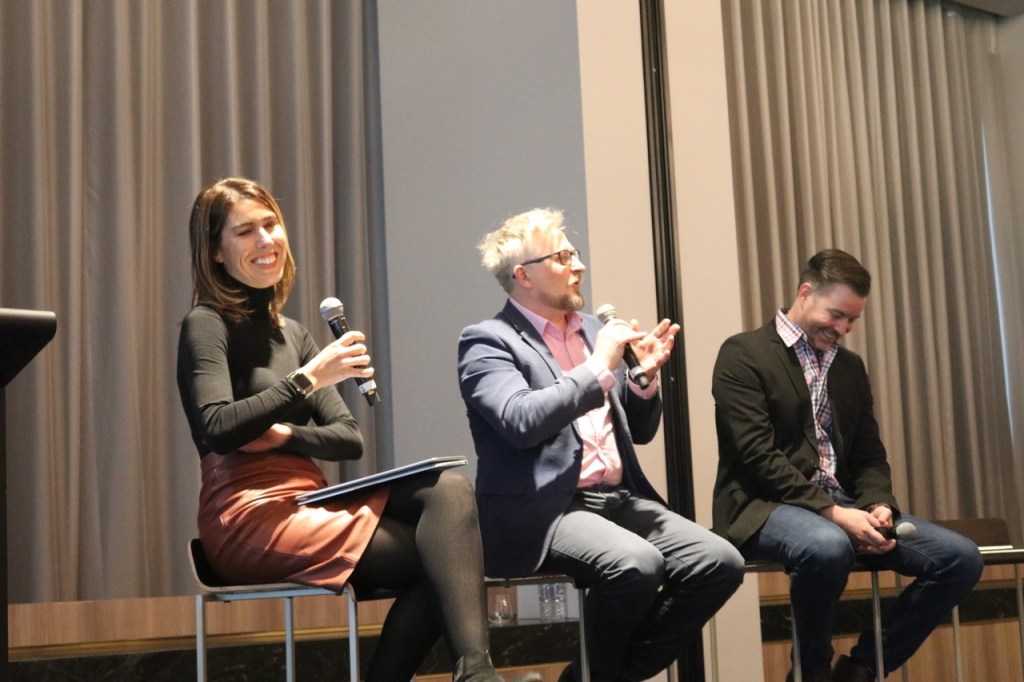 "How are we actually winning in those markets, and what are some of the successful brands doing to penetrate, grow and scale their impact?" Matthijssen said. "The first one is Brand AU. There's something so unique about the brand that is Australia, and all the beautiful attributes that come with it: safety, cleanness, green, high quality. Harnessing that power as you enter those markets is critical."
Tom Parker agreed, but added that the government could do more to help food companies take full advantage of Australia's 'clean, green' reputation. He said the Made in Australia branding is still available for companies to use in their marketing, but pointed to New Zealand's 100% Pure and Made with Care campaigns as good examples of government agencies coming together to tell (and sell) a story.
"There is a perception globally that Australia is seen as clean and green, but you need more than that," he said. "I think what would be great to see is better intergovernmental coordination on how best to use that."
Collaborating with other markets
Two panel discussions focused on cultivated meat, with representatives from Australia's largest cultivated meat company, Vow, as well as Singapore's Shiok Meats, which has showcased pilot scale production of both crab and lobster meat.
Once again adding to the 'team work makes the dream work' theme, a panel examining cultivated meat's path to market reinforced the importance of collaborating with regulatory bodies in foreign markets.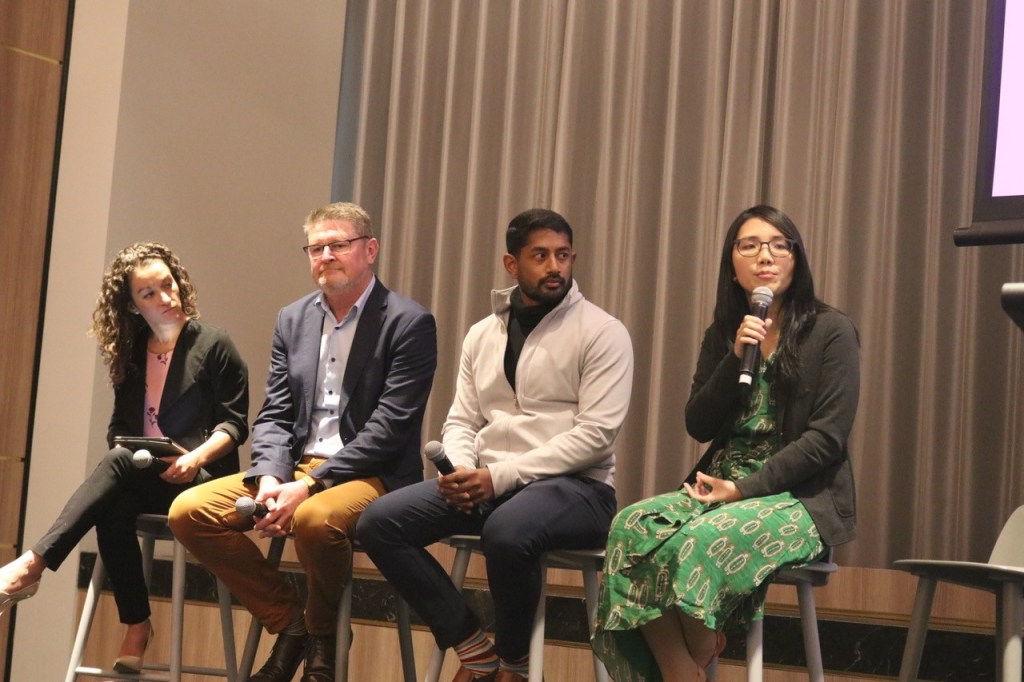 The pathway to market can be a long one, and with each country having its own processes and regulatory requirements, transparency between markets would be a considerable help, said Shiok Meats' co-founder, Dr Ka Yi Ling.
As it stands, Singapore is the only market to have approved a cultivated meat product for sale, and according to Ling, the Singaporean regulator has been fantastic in trying to make it easier for companies to launch products abroad.
"Singapore has been trying to get the different countries together to form an aligned regulatory framework, which will be really exciting, and some of the countries have expressed great interest," she said.
"And because this is such a new area, there are only so many experts around the world. It makes sense to really try and align different countries' expectations. For example, if we get approved in Singapore, and you submit a similar dossier to FSANZ (Food Standards Australia New Zealand) or to FDA (US Food and Drug Association) hopefully that will expedite the process, if we already have some overall consensus as to what the regulatory process is."
Other panel discussions included:
Building a $3b industry: What Consumer Barriers Must be Overcome?
Age of the Flexitarian: Understanding Consumer Attitudes Down Under
Meet the Industry: Plant-Based Meat
Building an Internationally Successful Alt Proteins Company (a presentation by Meatless Farm)
We will continue to share news from the inaugural AltProteins22 conference in the coming weeks. Make sure you don't miss out by subscribing to our enewsletter.