Israeli food-tech developer and plant-based manufacturer, Vgarden, has launched a new vegan canned tuna.
According to a company statement, the private label product is being rolled out in the foodservice and retail markets, and is available in pouches for chilled storage, or cans for ambient storage.
The launch follows 12 months of experimentation, and Vgarden has now filed a patent for its formula and manufacturing process.
"Tinned tuna has a very distinct flaky, yet moist and chewy texture, with a powerful 'fresh from the sea' aroma," said Ilan Adut, CEO of Vgarden. "Our new tuna-like product is clean-label, scalable, affordable and sustainable. But for our plant-based creation to serve as a true substitute, even beyond compellingly mimicking all of the sensory qualities, it also has to match tuna as much as possible in nutritional value."
The product comprises pea protein, with a total protein content of 11.2-14 percent.
According to the UN, tuna is the most consumed fish in the world, and the global market is expected to grow from US$41.06 billion in 2022 to US$49.7 billion in 2029.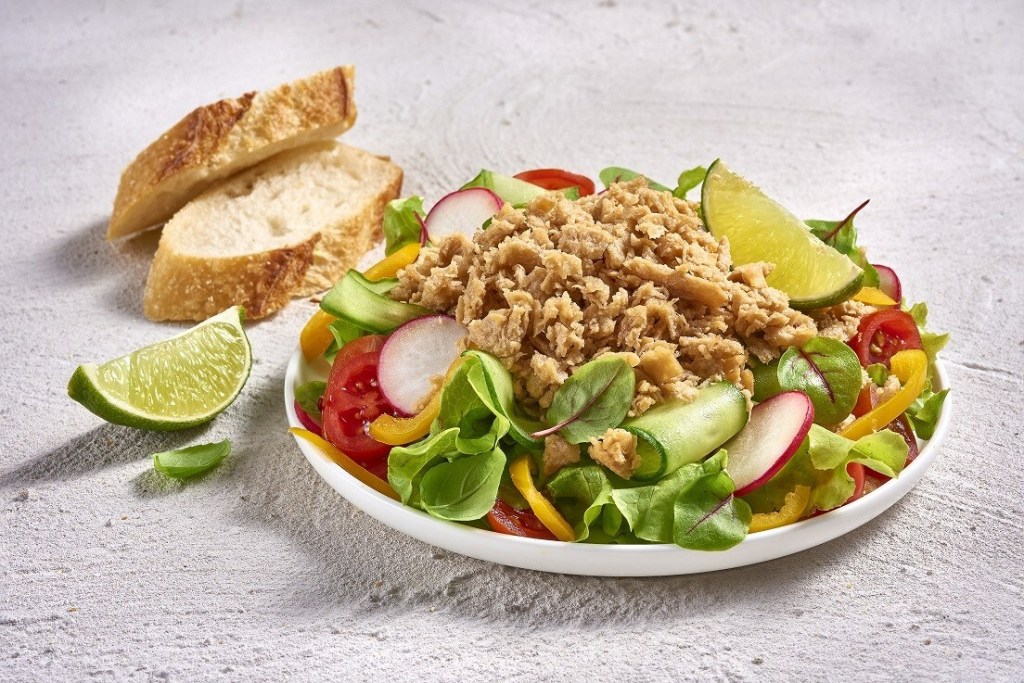 "Aquaculture and the overfishing of this high-in-demand fish has had a devastating effect on their numbers to the point that it has put several species, such as the Yellowfin and the Atlantic Bluefin, on the edge of extinction," said Tom Rothman, head of global sales at Vgarden. "Our plant-based tuna solution can help turn the tide on this ecocatastrophe and contribute to the restoration of the ocean's wild tuna populations."
Vgarden was founded by Kibbutz Gan Shmuel in 2017 and has launched a variety of meat and dairy alternatives in Israel under the MashuMashu brand. The company also has a presence in Australia, Canada, Asia and Europe.
Last year, Vgarden entered a joint venture with Australia's Cale and Daughters, with a new manufacturing facility opening in Brisbane and producing vegan cheeses and deli meats.
To stay up-to-date on the latest industry headlines, sign up to Future Alternative's enewsletter.