Owned by poultry company, Baiada, Greens & Goodness is a new plant-based meat brand that's recently been added to the shelves at Woolworths.
The brand's new frozen meals and snacks, made with a pea-based protein, are now available at the supermarket giant, joining existing product lines currently available at Romeo's IGA.
The new products include Golden Crumbed Garlic & Herb Schnitzel, Golden Tempura Nuggets, Saucy Garlic & Parsley Kievs and Spicy Bombay Tenders.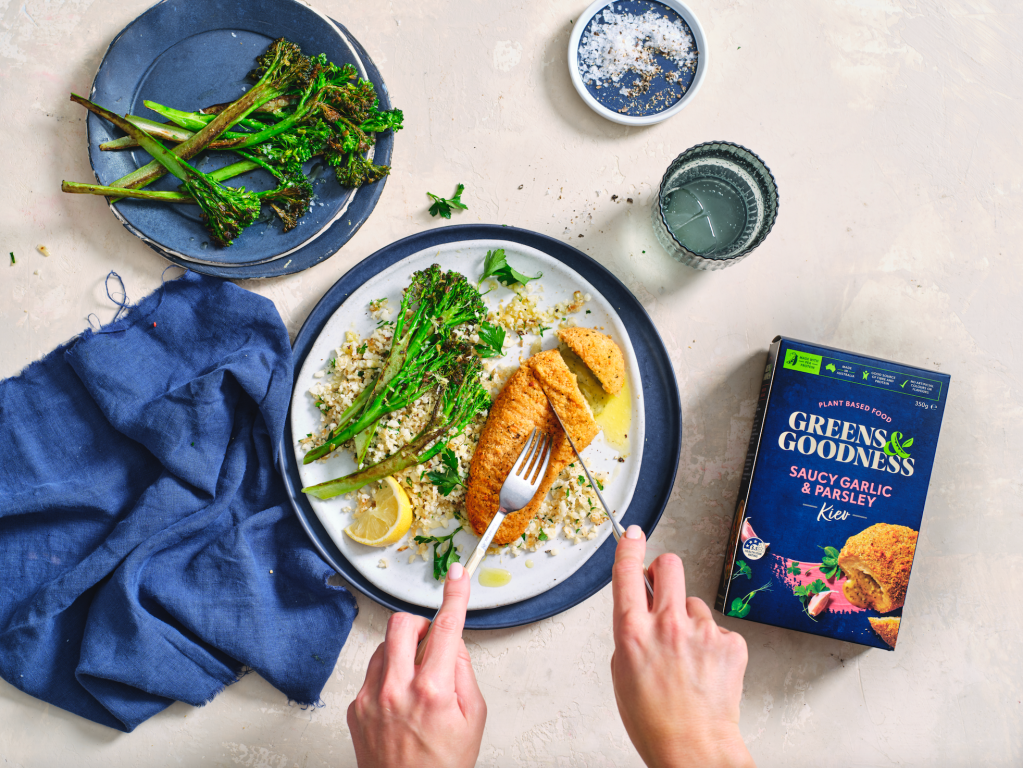 According to a company statement, Greens & Goodness' pea protein ingredient delivers an improved taste and texture when compared to the more commonly used wheat- and soy-based alternatives.
"The new Greens & Goodness plant protein which is pea-based, offers an improved taste, flavour, texture and nutrition. Bringing together the finest ingredients, the range delivers a more accessible protein source, making it even easier for Australian consumers to create healthy and delicious plant-based meals in the comfort of their own homes," the statement reads.
To stay up-to-date on the latest industry headlines, sign up to Future Alternative's enewsletter.