Hosted on 11 October, this half day online event will arm food businesses with the tools they need to capitalise on Australian consumers' growing interest in the plant-based sector.
The Plant-Based Revolution – Get Ready to Act or Perish, will be hosted by Bob Ratnarajah, CEO of Purpose with Profit, a business consultancy for plant-based and purpose-led companies.
Running from 9am to 12.30pm, the online event will provide a detailed overview of the market size and projected growth of the plant-based sector, as well as insights into market trends and industry data.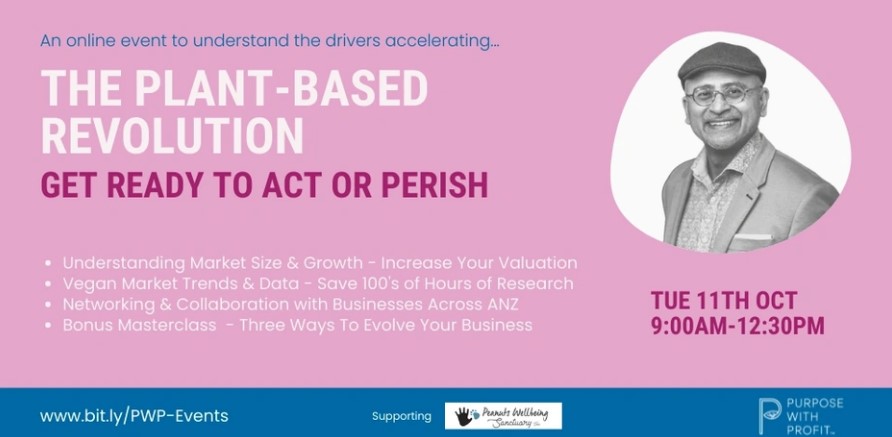 The event is relevant for operators in the QSR, CPG, wholesale, manufacturing and retail sectors, and will comprise a keynote presentation delivered by Ratanarajah, followed by a Q&A session, dedicated networking sessions, and a masterclass on how purpose-led brands and family businesses can compete against the 'majors'.
"The growth in plant-based foods is clear to see. The sector is alive and well," Ratnarajah said. "And yet, some businesses think it's a fad. At the Plant-Based Revolution online event, we'll help to prepare businesses so they can be ready to capitalise on this shift in consumer behaviour. We'll share not only why but also how the shift is happening, giving examples of successful activations."
Tickets start from $128.70, and can be purchased here.
To stay up-to-date on the latest industry headlines, sign up to Future Alternative's enewsletter.