Western Australian-based regenerative food and beverage company, Wide Open Agriculture (WOA), will use $20 million raised through a single tranche placement to bolster its position in the plant-based manufacturing sector.
In the past 12 months, the company, which operates retail brand Dirty Clean Food, has accelerated revenues, signed distribution deals, developed new products and homed in on its production of regeneratively grown oats and lupins.
Its sights are now set on creating the world's lowest carbon plant-based drinks. A new commercial scale plant-based manufacturing plant will be built in Western Australia and will produce Dirty Clean Food's OatUP oat milk and other plant-based milks, while also providing contract manufacturing services to private label customers.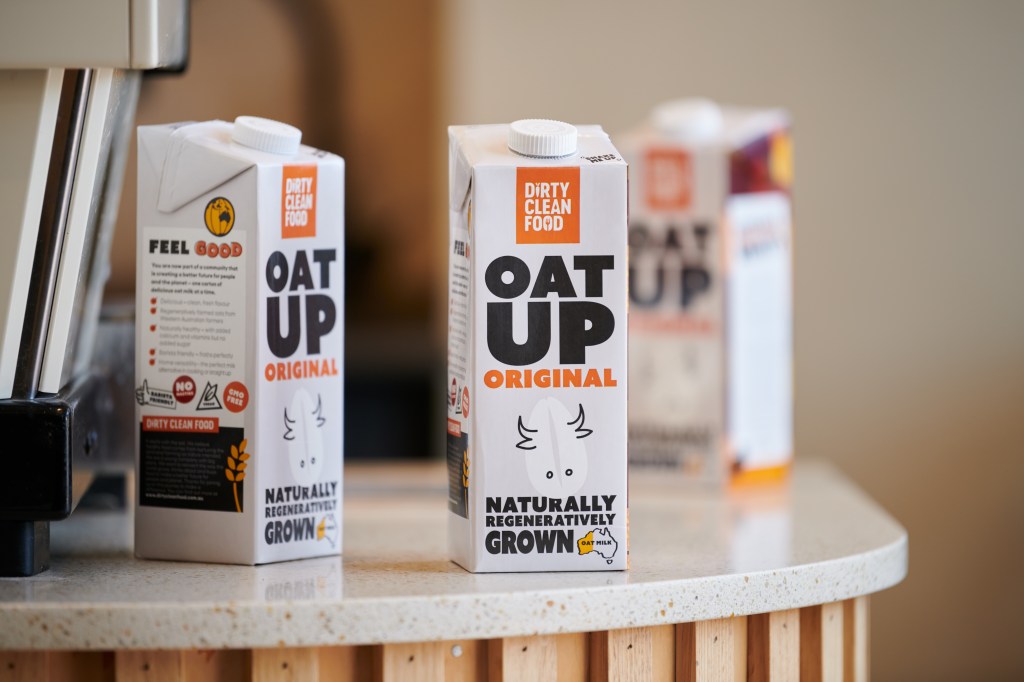 "As we progress towards 2022, we are excited to realise our commitment to create an advanced green manufacturing oat milk facility, the first in Western Australia," said Dirty Clean Food's CEO, Jay Albany. "The plant will be a best-practice facility for green manufacturing and will provide Dirty Clean Food with scale and operating leverage as we harvest to best regeneratively farmed produce in Western Australia and share it with the world."
WOA will also invest in an innovative pilot-scale Functional Lupin Protein facility to produce Dirty Clean Food's high protein oat milk. According to a company statement, the facility will "unlock the ability to test the manufacturing technology to enhance gelation of the lupin protein and build new IP and know-how for potential trade secrets, know-how and patent applications."
Following OatUP's recent distribution agreements into the Singapore market and in Woolworths stores locally, funds will also be allocated to developing a marketing strategy that supports online sales and retail campaigns.
"We are appreciative of the support of our existing and new shareholders," said Ben Cole, WOA's managing director. "This capital raise will allow us to rapidly advance our oat milk and functional protein business lines and further grow the Dirty Clean Food brands across Australia and South-East Asia."
To stay up-to-date on the latest industry headlines, sign up to Future Alternative's enewsletter.