In a partnership with food and drug manufacturing specialist, Tofflon, CellX will build a new pilot facility that will see it scale up its cultivated meat products.
According to Shanghai-based CellX, the facility will allow it to scale up its suspension cell lines in serum-free media, housing multiple thousand-litre bioreactors.
The site will also be China's first "transparent food space" for cultivated meat R&D, pilot production and public tastings.
Xiaodong Zheng, chairman of Tofflon, said "CellX is the leading cultivated meat company in China. It has built R&D platforms across the four major technological pillars of cultivated meat: cell line development, media optimisation, novel bioprocess design, and end product innovation.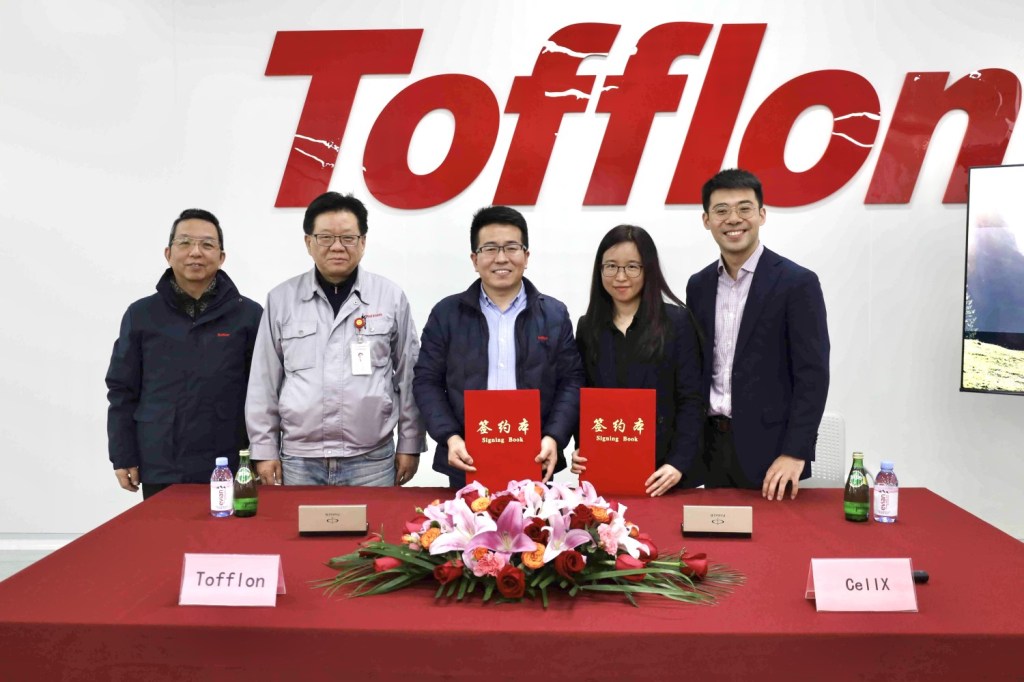 "Cultivated meat is a promising application of biotechnology in the field of food tech. With the experience and expertise accumulated in the field of biopharma and food production, Tofflon will help CellX to speed the scaling up of its cultivated meat products and hopes to contribute to a sustainable future for human kind," he said.
Ziliang Yang, co-founder and CEO of CellX, said besides being the world's largest meat market, China is also an emerging leader in bio-manufacturing. "Thanks to its booming biotech industry, China is quickly building a strong infrastructure and supply chain. Tofflon is one of the world's leading providers of comprehensive solutions for drug and food manufacturing, and their equipment and technologies can be quickly applied to the field of cultivated meat.
"As part of our strategic partnership, the construction of a pilot facility is the cornerstone of CellX's journey to scale up cultivated meat production in China. I look forward to working with Tofflon to bring cultivated meat to consumers in China and around the world."
The pilot facility is expected to be completed within a year.
To stay up-to-date on the latest industry headlines, sign up to Future Alternative's enewsletter.