A Chinese first, CellX has announced the completion and operation of its first large scale cultivated meat pilot plant, which the cultivated mean company is calling Food Factory X (FX).
According to a company statement, CellX is the only Chinese company capable of upscaling cultivated meat production to the "large scale level" and production costs are already "well below" $100 per pound, thanks to it self-developed suspension cell line and low cost serum-free culture medium. The company expects this cost to be "further slashed" before its market launch.
The pilot plant integrates technology research and development, pilot production and interactive customer experiences, with consumers able to taste cultivated meat product at the facility.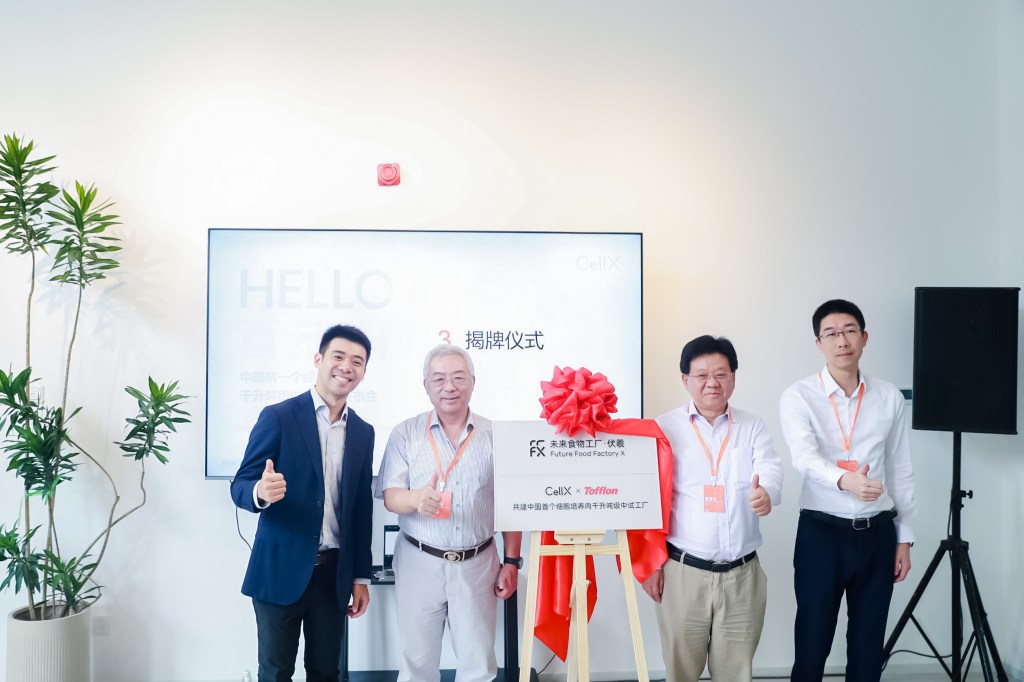 CellX has screened close to 20 immortalised cell lines, with several successfully adapted to grow in single cell suspension. The company also claims to be the firsst in the world to have a single cell suspension of fish cell lines.
Co-founder and CEO, Ziliang Yang, said "We are diligently working towards obtaining market approvals in countries like the US and Singapore, with the aim of launching our products by 2025."
To stay up-to-date on the latest industry headlines, sign up to Future Alternative's enewsletter.