Chobani Australia has extended its non-dairy offering, adding a range of oat yoghurts to its suite of products.
According to a company statement, Chobani Australia recognised the growing 'flexitarian' market, and was motivated to provide these consumers with a greater variety of plant-based food options.
The company also saw this as an opportunity to diversify the dairy-free yoghurt category, "currently dominated by high fat, strong tasting coconut yoghurt options," the statement reads.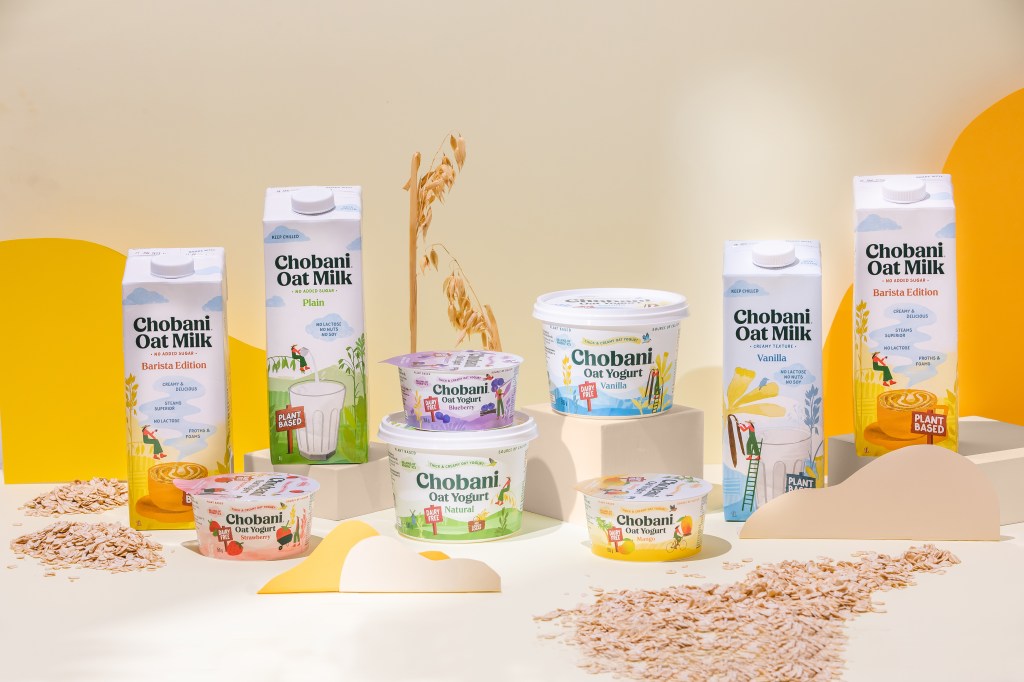 The new oat yoghurt range follows Chobani's entry into the dairy alternative market in 2021, when it launched its oat milk.
There are two sizes (150g and 500g) and five flavours in the new range: Strawberry, Mango, Blueberry, Vanilla and Natural.
The range is available in all Woolworths and Coles outlets, and soon to be in independent retailers.
To stay up-to-date on the latest industry headlines, sign up to Future Alternative's enewsletter.