Dirty Clean Food's Oat Milk Cold Brew will be stocked in 37 WHSmith Australia stores nationally, representing the brand's entry into the $9 million convenience market.
WHSmith outlets are located in airports, hospitals and railway stations, with over 1,300 locations in more than 25 countries.
"I am so pleased to begin out national launch of Dirty Clean Food's Cold Brew with WHSmith Australia, the leader in convenient retail for today's traveller," said Jay Albany, CEO of Wide Open Agriculture (WOA), the parent company of Dirty Clean Food.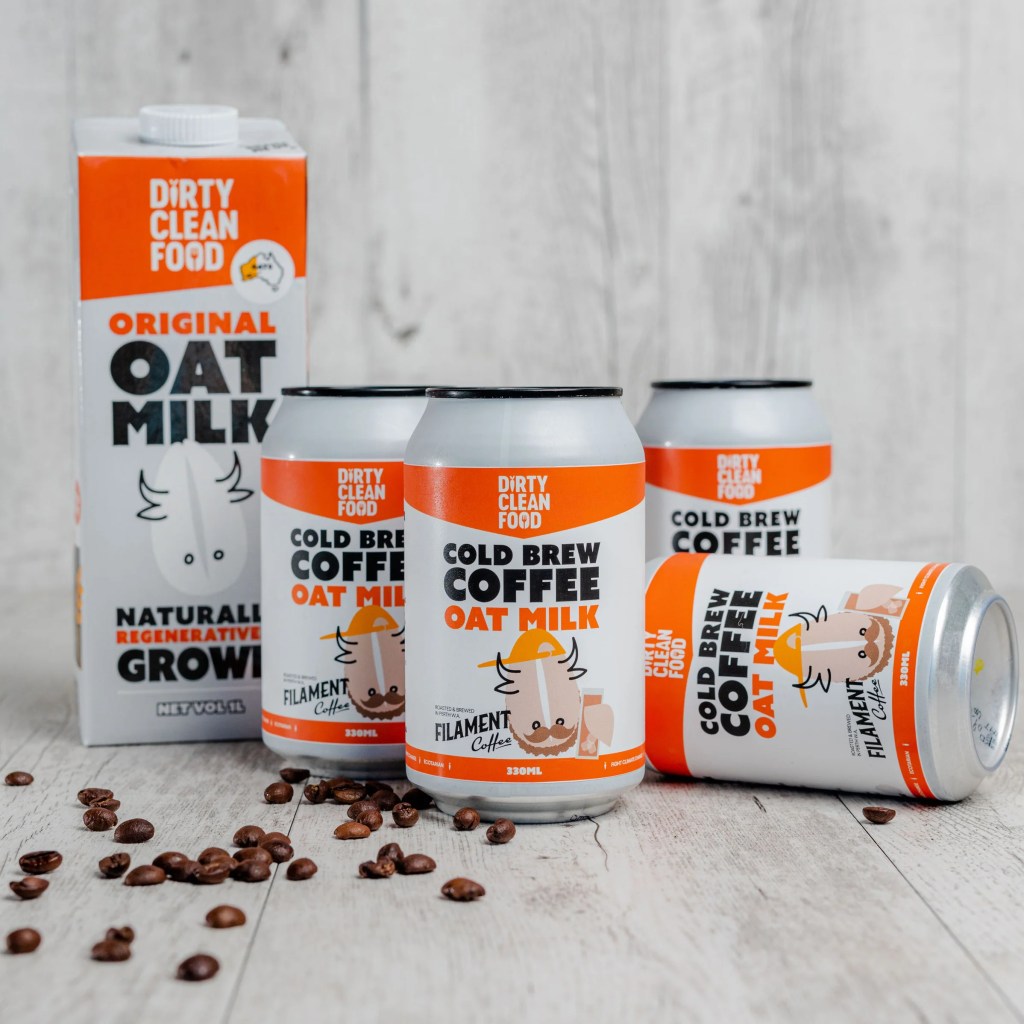 "After successfully gaining market share in Perth, initially through independents, and more recently being listed in Coles Local, it's great to see the momentum continuing with Cold Brew's first national listing through a partner such as WHSmith."
According to a company statement, WOA views the convenience channel as a significant one not only due to opportunities for cold brew, but also in the context of its planned launch of flavoured RTD high protein oat milks (using WOA's patented Buntine Protein) later this calendar year.
The Cold Brew cans will be on WHSmith Australia shelves by the end of this month.
To stay up-to-date on the latest industry headlines, sign up to Future Alternative's enewsletter.