NSW start-up Food Recycle and Australia's national science agency CSIRO say they have confirmed the viability of using a high amount of food waste to produce commercial aquaculture feed.

CSIRO also said the trials have identified and validated specific food waste streams suitable for producing aquafeed for barramundi and prawns, species in particularly high demand.

Founded in 2016, Food Recycle claims to have developed a unique process to recycle commercial food waste into poultry feed, which the company has been producing at their large-scale facility since 2019. In 2020, Food Recycle collaborated with CSIRO Kick-Start to expand their offering into the aquaculture sector.
Food Recycle worked with Dr Ha Truong, CSIRO's Agriculture and Food business researcher, to conduct the trials at the specialised aquaculture research facility at Bribie Island in Queensland.
"Food waste is an overwhelming issue in Australia, but Food Recycle is part of the solution to divert food waste back into food production. The CSIRO Kick-Start program enables scientists to engage with SMEs who have a shared vision in improving the sustainability of food production in Australia," said Truong.
Food Recycle CEO Norm Boyle said: "As a business we know that we can make aquaculture feed, but this research will allow us to maximise the benefits from food waste and produce the best possible aquaculture feed that we can. The outcomes of this Kick-Start project will assist the company greatly in its commercialisation endeavours."

Since completing the Kick-Start program, Food Recycle has licensed OzHarvest Ventures under a Technology and Know-How License to establish food waste-to-animal feed production facilities across Australia and New Zealand.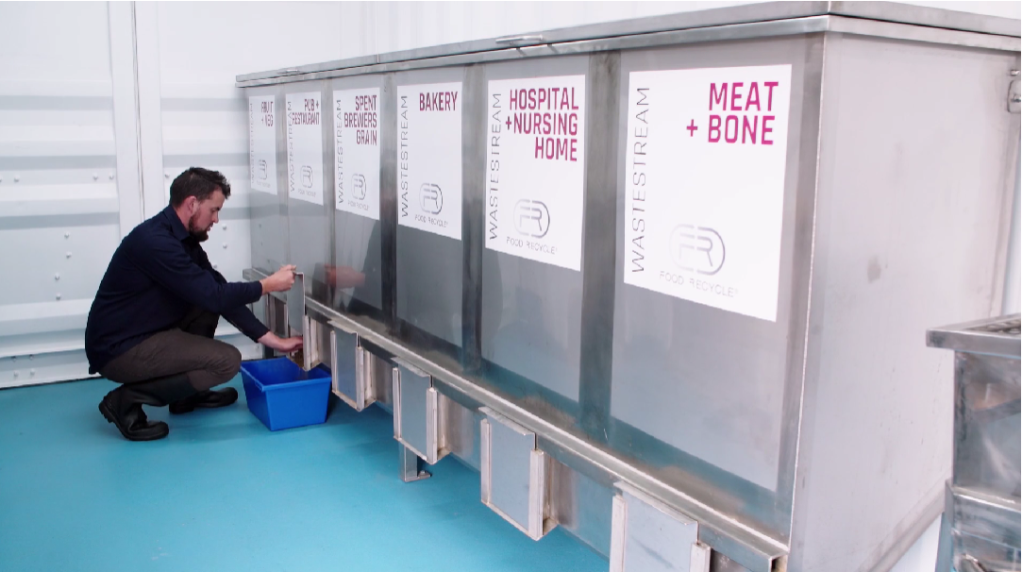 According to CSIRO, the Australian market alone has a demand for around 30 production facilities, capable of producing up to 900,000 tonnes of feed per year. The agency claims the initiative could divert up to 1.8 million tonnes of commercial food waste from landfill each year.
Food Recycle said it is in discussion with over 20 countries for the adoption of their technology and has entered into a Technology and Know-How Licensing Agreement with one country for 10 production facilities over seven years at a value of $254 million to Australia.
To stay up-to-date on the latest industry headlines, sign up to Future Alternative's enewsletter.