The companies were listed in the Agriculture & Environment category of the Australian Financial Review's Sustainability List, developed in association with BCG.
The list recognises and celebrates Australasian companies committed to tackling sustainability challenges, while also delivering business value.
FutureFeed, which created an Asparagopsis (seaweed) based cattle feed supplement, was named Category Winner, while Australia's largest plant-based meat brand, v2food, was listed as one of four Category Innovators, alongside carbon neutral olive oil brand, Cobram Estate; a sustainable pig farm operation, Blantyre Farms; and an environmental markets project investor, GreenCollar.
FutureFeed is the result of a collaboration between the CSIRO, Meat and Livestock Australia (MLA), and James Cook University, and its feed supplement can reduce a ruminant's methane emissions by over 80 percent.
"Just a few years ago, Asparagopsis was a largely unknown seaweed that was not cultivated in commercial quantities and had very few applications outside of niche cosmetics and as a condiment in Hawaii," said Cassandra Kelly, senior advisor to FutureFeed.
"Now we are seeing a new industry with the capability to support local communities and the creation of jobs whilst working together to make a meaningful impact on methane emissions from livestock."
There are currently three licensees for the Asparagopsis feed supplement in Australia: Sea Forest, SeaStock and CH4 Global, which just last month secured the product's first commercial sale.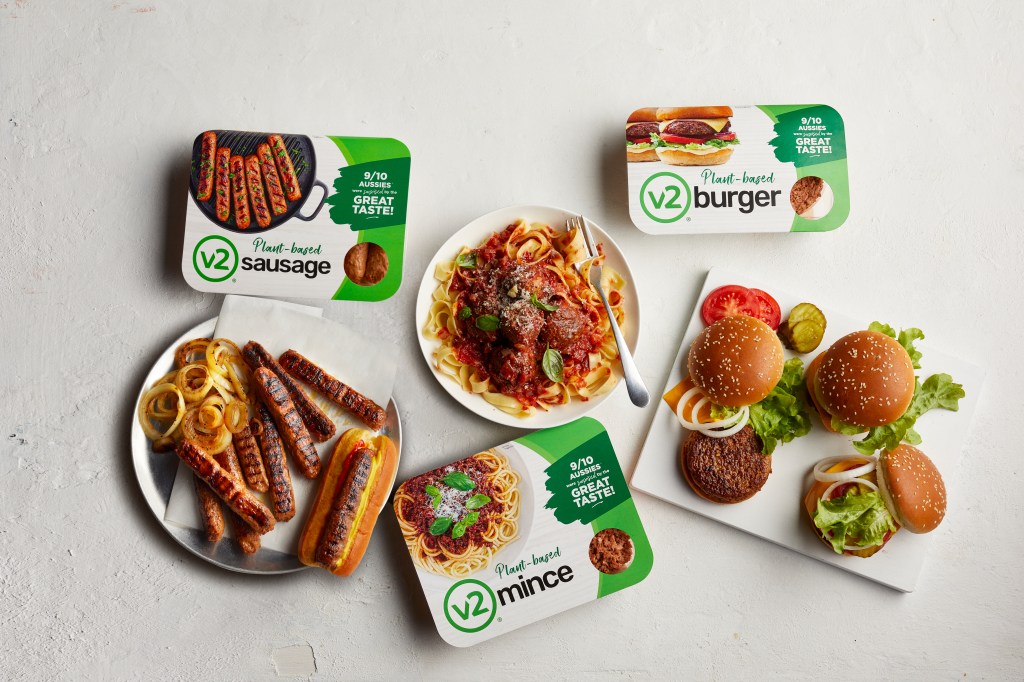 v2food
The result of another CSIRO collaboration, v2food is Australia's largest plant-based meat brand, and since its launch in 2019 has grown rapidly, both locally and internationally, with established markets in China, The Philippines, Thailand, Japan and New Zealand.
The company manufactures plant-based burger patties, mince, sausages, crumbed chicken products and ready meals, including chilli can carne, spaghetti bolognese and lasagne.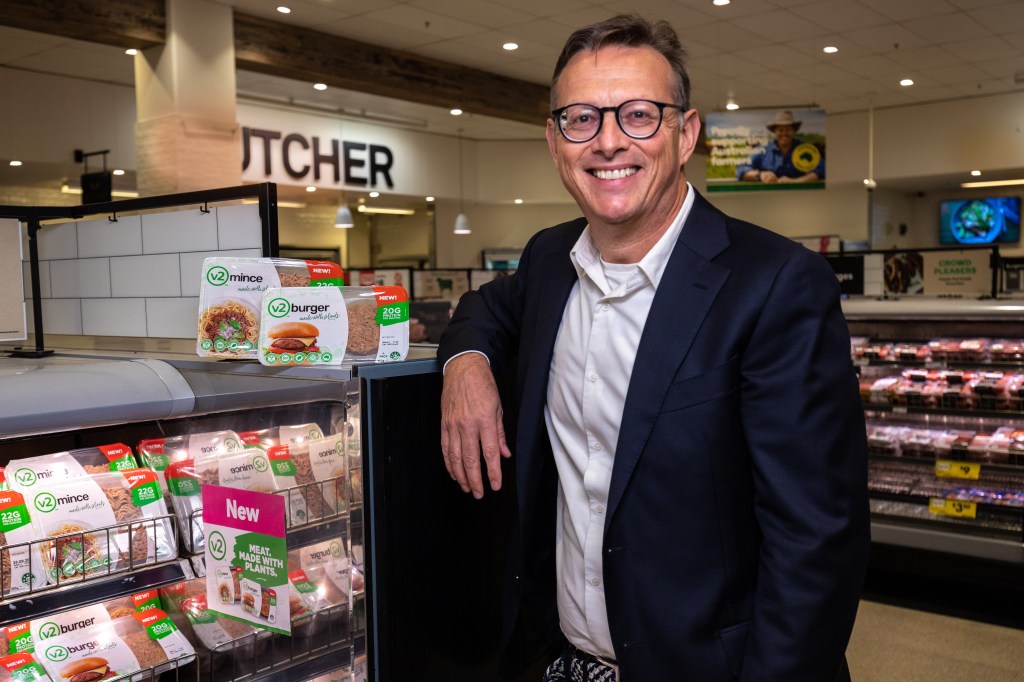 According to the AFR, a CSIRO lifecycle assessment found that v2 products use 99 percent less land and emit 98 percent less carbon emissions than traditional meat.
v2food's CEO, Nick Hazell, said that in order to do help curb climate change and feed the world's booming population, the company needs to move quickly.
"We're honoured to receive a Sustainability Leaders award in recognition of our mission to feed the planet sustainably. v2food was established to address the global sustainability challenge of feeding the world – with a population estimated to hit 10 billion by 2050," Hazell told Future Alternative.
"We are purpose-driven to increase the production of plant protein – not because we are vegan – but because we recognise that, globally, we simply cannot meet the world's future protein needs through animal production alone. We look forward to continuing our work to make plant-based proteins a regular fixture on dinner plates everywhere."
To stay up-to-date on the latest industry headlines, sign up to Future Alternative's enewsletter.