Nearly 12 months after first ranging Get Plant'd plant-based deli meats, Coles is adding two more products to its shelves.
Get Plant'd's vegan Ham Slices and Steak Slices will arrive in selected Coles stores from 15 March.
"Our Steak Slices have a rich, robust flavour that tastes a lot like old-fashioned roast beef," said Get Plant'd co-founder, Cale Drouin. "Our Ham Slices are so similar to traditional shaved ham that I challenge meat-eaters to spot the difference."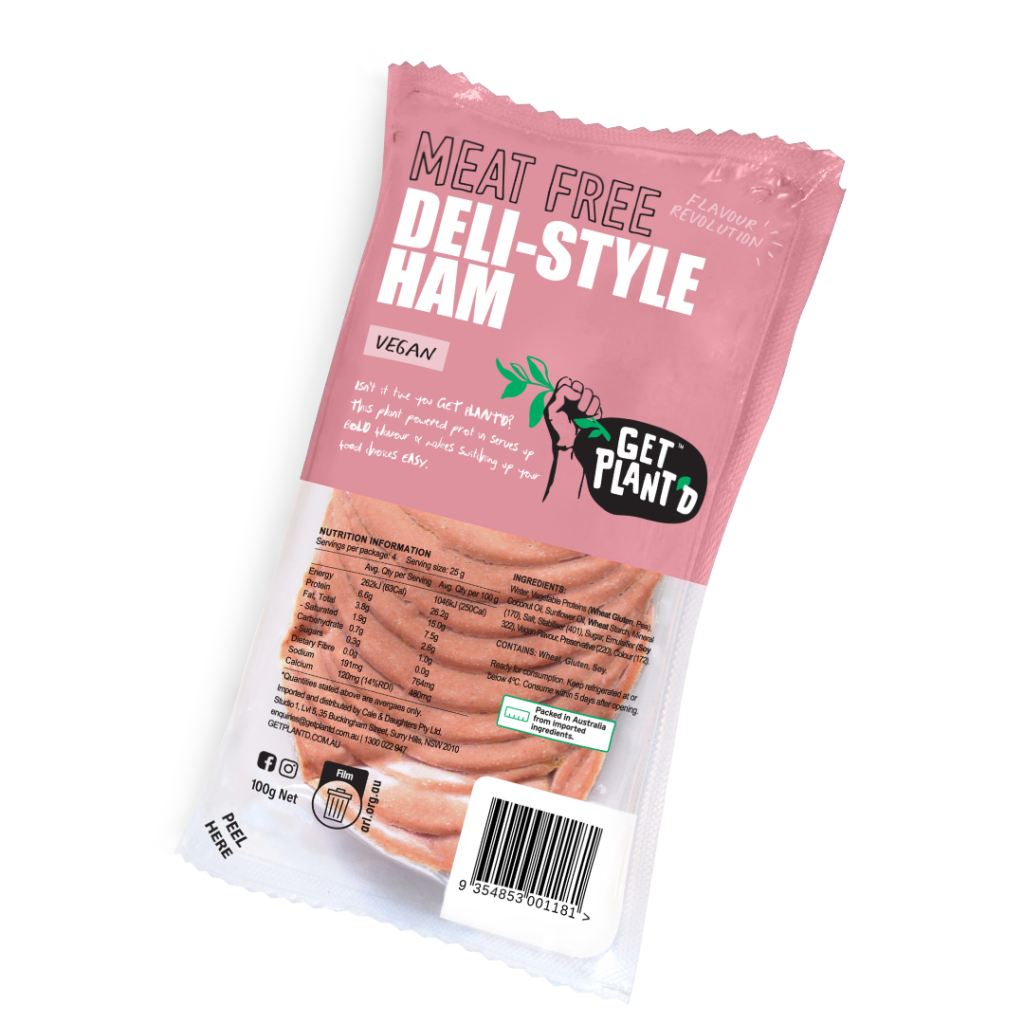 The range is intended to make it easy for plant-curious and flexitarian customers to easily swap out a traditional protein source for a plant-based one that looks and tastes the same.
"We know that plant-curious shoppers are looking for convenience and variety," Drouin said. "We're excited to add Get Plant'd Ham and Steak Slices to our existing range at Coles, along with old favourites including our Pepperoni, Bacon, Roast Duck, Roast Chicken and char sui style Roast Pork."
While the Ham Slices are imported, the Steak Slices are prepared in a dedicated facility in south-west Brisbane.
Listen to our podcast episode with Cale Drouin below.
To stay up-to-date on the latest industry headlines, sign up to Future Alternative's enewsletter.