Boasting 75 percent less saturated fat than traditional lean ground beef, Impossible's new Beef Lite is the company's fourth product launch for 2023.
A leaner version of the company's flagship plant-based beef product, Beef Lite has initially launched in the US market, rolling out in the fresh meat aisles of selected retailers, with nationwide expansion in the coming weeks.
According to a company statement, the new product is designed to be better than lean ground animal beef, with 21g protein, no trans fat or cholesterol, 75 percent less saturated fat and 45 percent less total fat than traditional ground beef.
"We're constantly working to compete with beef in all of the ways that matter to consumers, including nutrition," said Peter McGuinness, president and CEO of Impossible Foods. "A lot of health conscious fans and shoppers are looking for a plant-based beef option that's high in protein and nutrients with even less fat, and Impossible Beef Lite is our solution to that."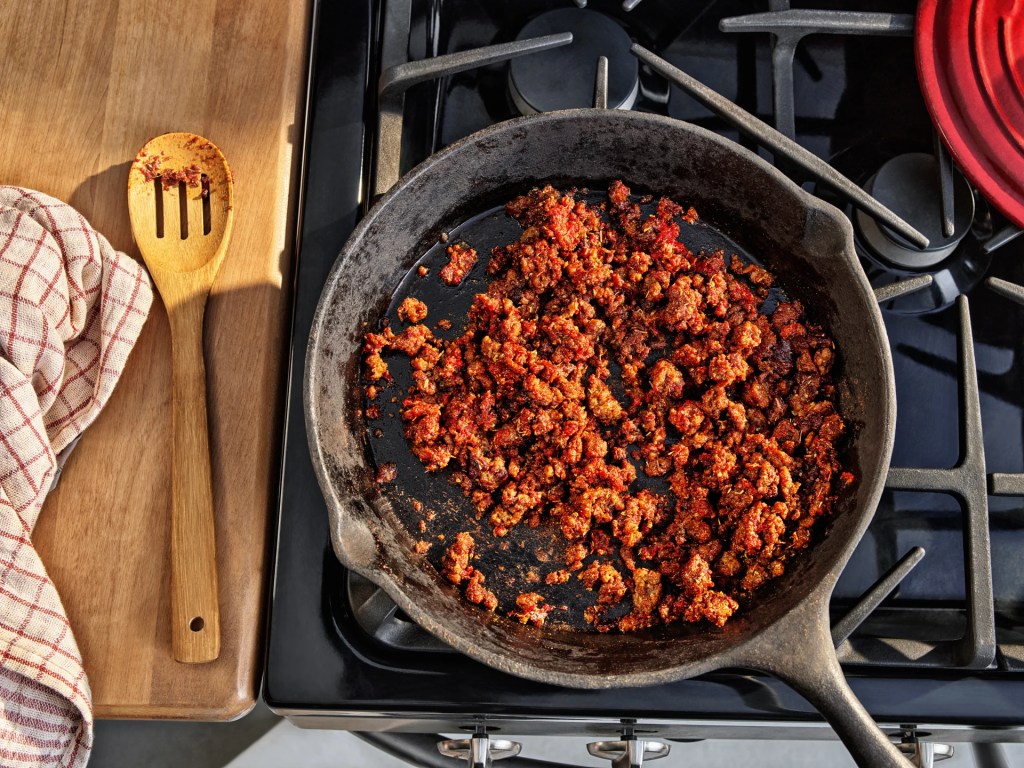 The product is designed to cook and taste like lean ground animal beef, appropriate for dishes including tacos, stir-fries, soups and lasagne.
Earlier this year, Impossible launched three new plant-based chicken products (tenders, patties and nuggets), reinforcing the company's position as the fastest growing plant-based brand in US retail stores, with Impossible claiming to have enjoyed more than 50 percent dollar sales growth in 2022.
Listen to Future Alternative's podcast episode with Impossible's (then) Senior VP, International, Nick Halla.
To stay up-to-date on the latest industry headlines, sign up to Future Alternative's enewsletter.