Hybrid products are often touted as an effective way to ease consumers into the plant-based market. And that's exactly what The Positively Good Co, founded in the middle of the Covid pandemic, is doing.
Here, we talk to Ciara Keaveney, sales and product manager at The Positively Good Co.
Can you tell us about The Positively Good Co and how it came to be?
The Positively Good Co came about because Todd, the founder, wanted to find a solution for his son's fussy eating habits. After attending food shows in the USA and Europe, and searching the market for something his son could enjoy that wasn't unhealthy or full of additives, he decided to create a gluten-free chicken nugget consisting of 50 percent plant protein and 50 percent RSPCA chicken. This hybrid product became the foundation for The Positively Good Co, which launched in 2020, during the Covid pandemic.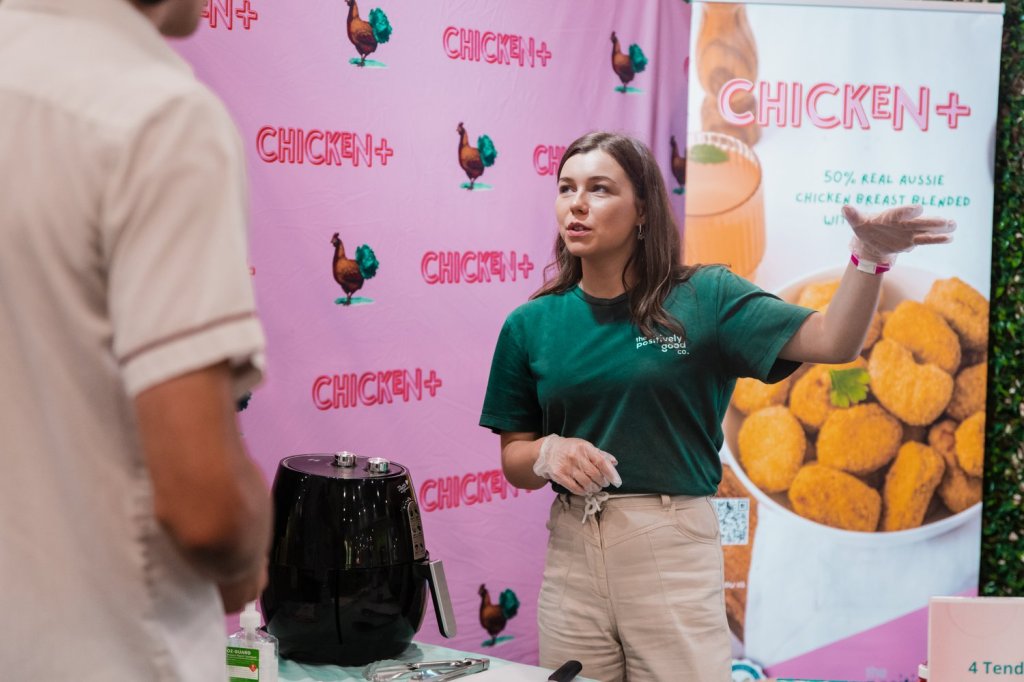 Tell us about your products. Why did you decide to create hybrid products rather than completely plant-based ones?
At The Positively Good Co, we didn't just want to be another plant-based company following the crowd. We understand the nutritional benefits of meat in our diet, with meat being high in protein and essential vitamins and minerals such as B6, B12, iron, zinc, and copper. Most kids love chicken nuggets, but unfortunately they often come with nasty fillers to bulk the product up (hence why they're so cheap). We wanted to create something healthier, without adding much more cost for consumers.
Pea and chickpea protein was hands-down the best option because it kept the protein content high while adding benefits like fibre, which otherwise kids tend to not get enough of these days, especially fussy eaters.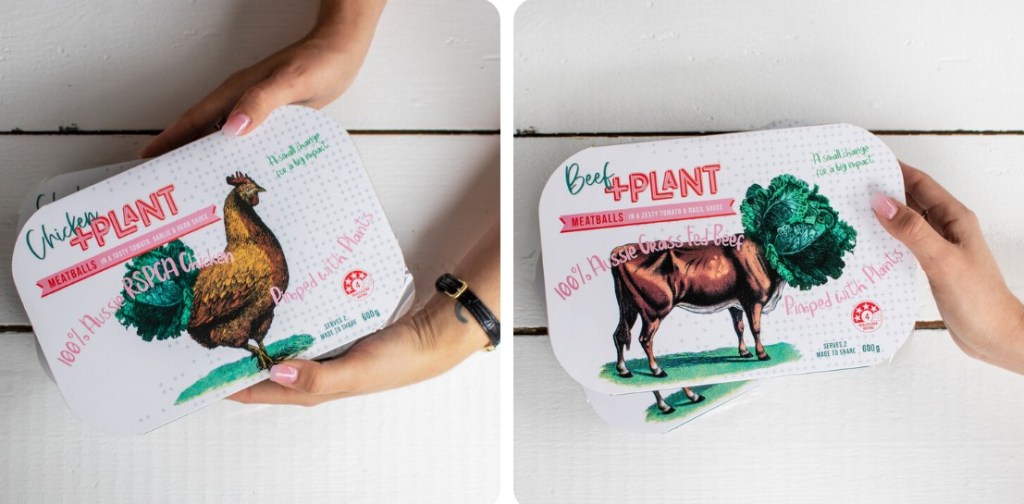 Is it safe to assume that flexitarians, or people trying to reduce their meat consumption, are your target market?
Yes, originally it was for parents who wanted to feed better foods to their kids without any meal-time battles, but we soon realised many coeliacs and those who followed a gluten-free diet were purchasing and repurchasing our products, as they're a great option for them. Then of course there are the customers who understand our real purpose, which is creating food better for consumers and the environment.
Why pea protein? What does it offer over other plant-based proteins?
Because we're creating gluten-free chicken nuggets and tenders, we didn't want to replace the gluten with soy, another allergen. Our nuggets contain both peas and chickpeas, which complement each other very well. Peas contain all the essential amino acids, just like chicken or soy, and the chickpeas add extra fibre.
Are you seeing an increase in the number of brands launching hybrid products?
Yes and no. It is a harder space to be in as some people don't like the idea of a reduced protein food, but it's much better to look at it as an enhanced product – which it really is. There are many brands now adding vegetables and fruits to their products, which is really the same thing, they're just not calling them 'hybrid' and are only announcing the functional or health benefits, which in the end seems to be a better sales strategy.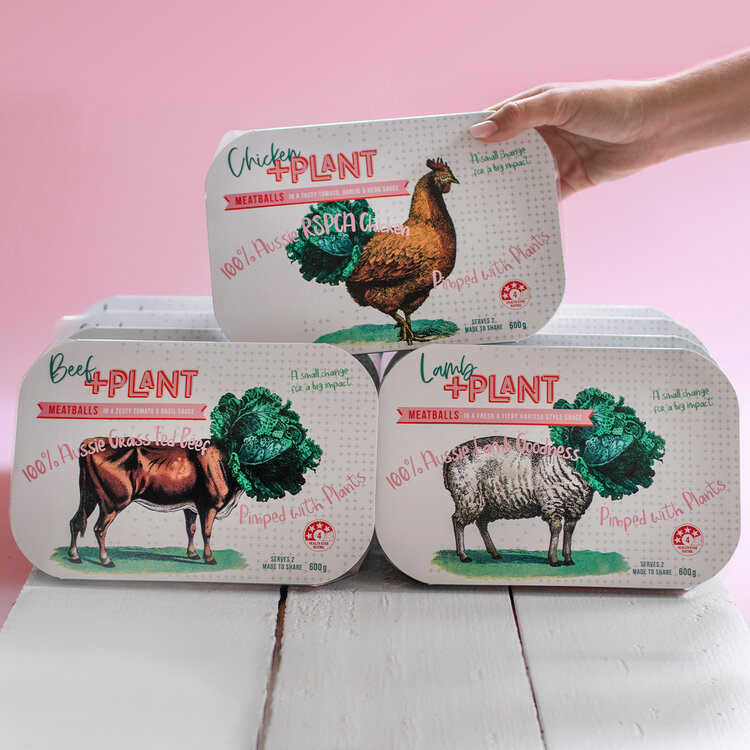 What role do you think hybrid products will play in the growth of the plant-based sector?
I believe hybrids are already playing a huge role in creating awareness for those who know that reducing their meat consumption is means of helping the environment, but who are just not ready to be vegan or vegetarian. We've decided to meet everyone half way and be the stepping stone toward better choices.
What are the technical challenges (or benefits) of creating hybrid products compared to plant-based ones?
The technical challenges are mainly to do with taste and texture, as we're trying to create a product with the same mouthfeel as nuggets but without all the additives. When you add plant protein, sometimes it can have a particular flavour, which generally kids don't like. We have done a pretty impressive job in creating tasty hybrid products, and some people can taste the plant protein more than others, but that's to be expected. With a 50/50 blend, we still expect a slight taste of vegetables!
Where can your products be found?
We can be found in Harris Farm outlets in Sydney, Brisbane and the Gold Coast.
What has consumer feedback been like since you launched?
There was initially some confusion amongst consumers, specifically in regards to the 'Plus Plant' that was printed on our packaging. Many people assumed it was a vegan product. We decided to change to the current packaging, which says 'Chicken +', for example, and we go out and do more tastings in-store, as well as attending food shows in Queensland to create awareness. That's where we find the most success and positive feedback, because the team can explain the concept and why we chose a hybrid product.
To stay up-to-date on the latest industry headlines, sign up to Future Alternative's enewsletter.