The umbrella company that operates brands including Nudie, Quorn and Black Swan has introduced a new range to Coles shelves: Deli-Licious plant-based deli meats.
Monde Nissin Australia (MNA) said it is hoping to entice the "more than 50 percent of Australians" looking to reduce their meat consumption.
The plant-based Deli-Licious range includes three products: Ham Style, Chicken Style and Hungarian Salami Style.
The range is available in the pre-packed deli meat aisle in Coles supermarkets.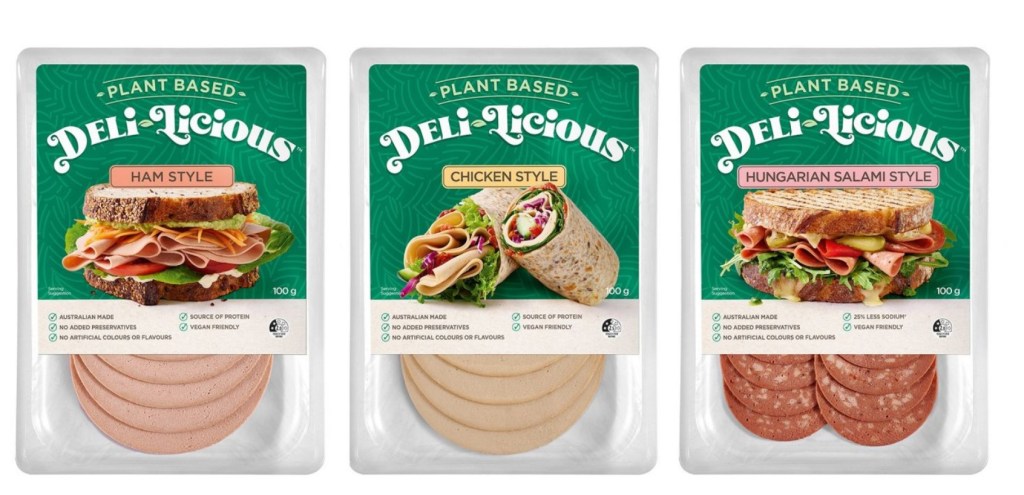 Last year, it was announced that Monde Nissin Australia would use Wide Open Agriculture's (WOA) patented Buntine Protein, made from Australian Sweet Lupins, as the main ingredients to develop new food and beverage products for the Australian market.
It was estimated that MNA would purchase 60 percent of WOA's Buntine Protein production over a two year period.
"WOA is excited to be working with MNA who share our passion to develop the market for regenerative lupin products," said WOA CEO, Ben Cole. "This agreement has the potential to catalyse farmers to grow more regenerative lupins and offer consumers a range of innovative, delicious plant-based products."
To stay up-to-date on the latest industry headlines, sign up to Future Alternative's enewsletter.