NEXT Foods announced it is launching a range of market-first plant-based pasta sauces at 550 Coles stores across Australia this month.

The company says that the Australian-made sauce pouches were created by award-winning chefs from Michelin-star restaurants and feature NEXT! Foods plant-based meat.

NEXT Foods said the first two sauces to launch would be "Bangin' Creamy Carbonara" and "Super Saucy Bolognese".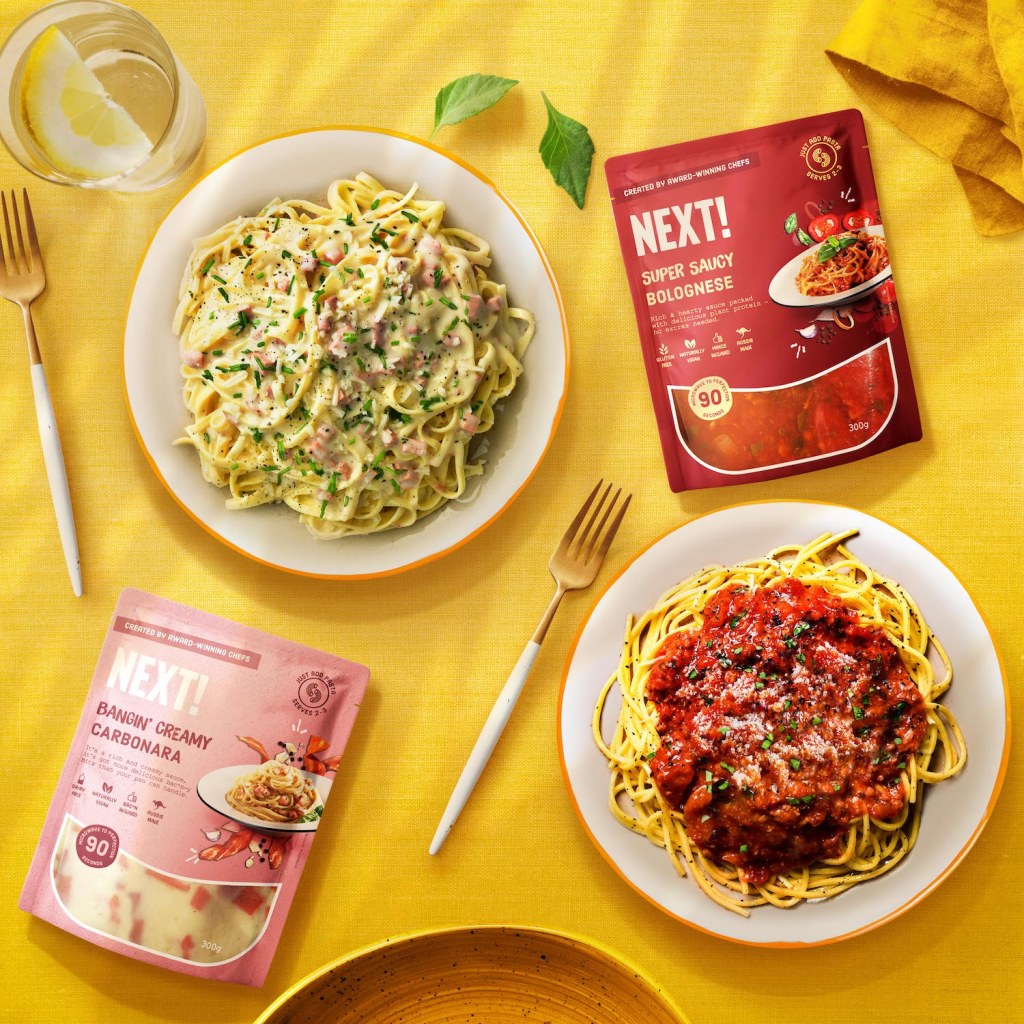 NEXT! Foods new plant-based pasta sauces


"Following the remarkable success of our award-winning vegan bacon and chicken in the Australian market, it was a logical step to develop meals featuring these beloved proteins. We identified a gap in terms of quality and flavour, not only within the plant-based category but also across the broader spectrum of pasta and simmer sauces," NEXT Foods told Future Alternative.

The company added that it plans to expand the product's range to include other global favourites in Australia.
To stay up-to-date on the latest industry headlines, sign up to Future Alternative's enewsletter.