Vicky Pappas, the driving force behind one of Australia's leading plant-based brands, talks to Future Alternative about new product launches, the challenges of sourcing locally, and how the plant-based market continues to evolve.
Can you give us a quick overview of your career to-date and how you first got into the plant-based industry?
I'm CEO of My Co, which invests in the health, food and beverage, sustainability, agriculture and technology sectors. I have more than 20 years' experience managing Operations, Retail, Sales and Business Development teams within globally renowned brands including L'Oréal and the Country Road Group, but I first stepped into the plant-based sector when I joined the My Co business in 2015. Being a foodie, keen home cook and plant-based consumer myself, it felt like a natural next step.
Arguably My Co's best known brand, MyLife, is celebrated for its BioCheese range of plant-based cheeses. Can you tell us about the growth of this range?
BioCheese was first-to-market back in 2014, with a single product on shelf in Coles supermarkets nationally. Since then, BioCheese has maintained its market-leading status, expanding its range to 15+ products across all major and independent retailers Australia wide.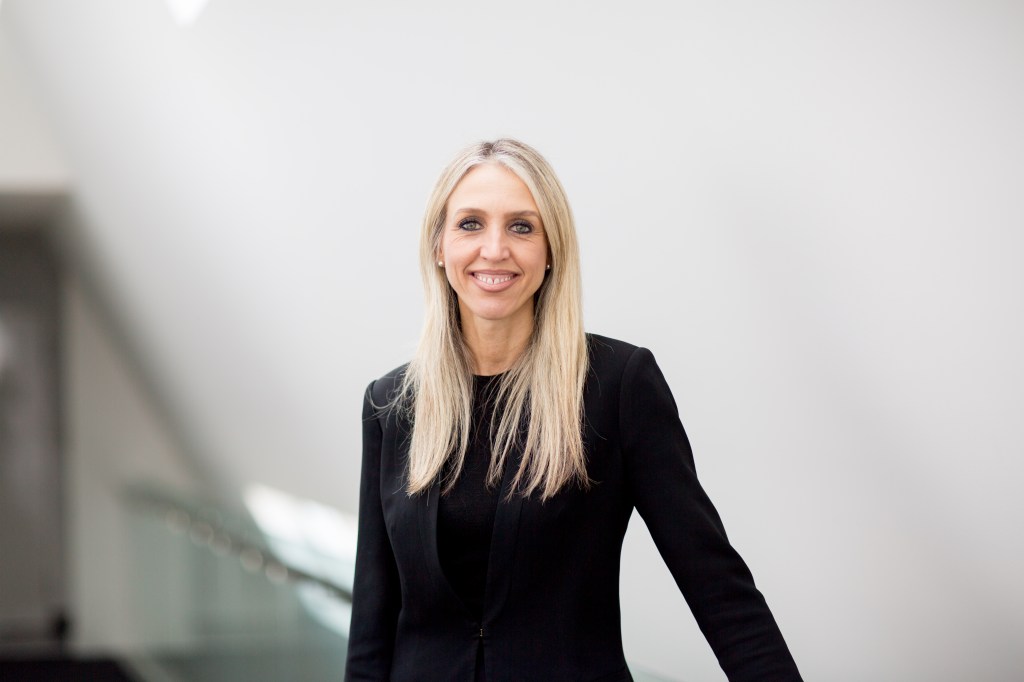 Early adopters of the range were vegans – they consumed our products for ethical reasons. Since then, the world has significantly greened, and everyday customers are opting more broadly for plant-based products because of growing environmental awareness and health concerns. With one-third of the population now increasing their plant-based product intake (we refer to them as 'plant curious') market penetration is continuing to increase.
My Co has recently added to its portfolio, launching a plant-based liquid egg product under the Meliora brand. What was the motivation behind this product?
We have been successfully developing and launching market leading products in the plant-based foods sector since 2014. Our experience in being first-to-market with innovative products (namely our BioCheese brand), has given us the confidence and momentum to launch Australia's first plant-based liquid egg to market.
Prior to the launch of our Meliora Plant-Based Egg, there had only been powdered products available in the market, which were lacking in both convenience and functionality. Given that Australians consume 18.5 million eggs every day, this presented an enormous opportunity to improve the existing offering and experience. Improvement for us meant producing a product that matched the nutritional properties of egg, it being a complete protein, and it being a "shake-and-pour" format for consumer convenience.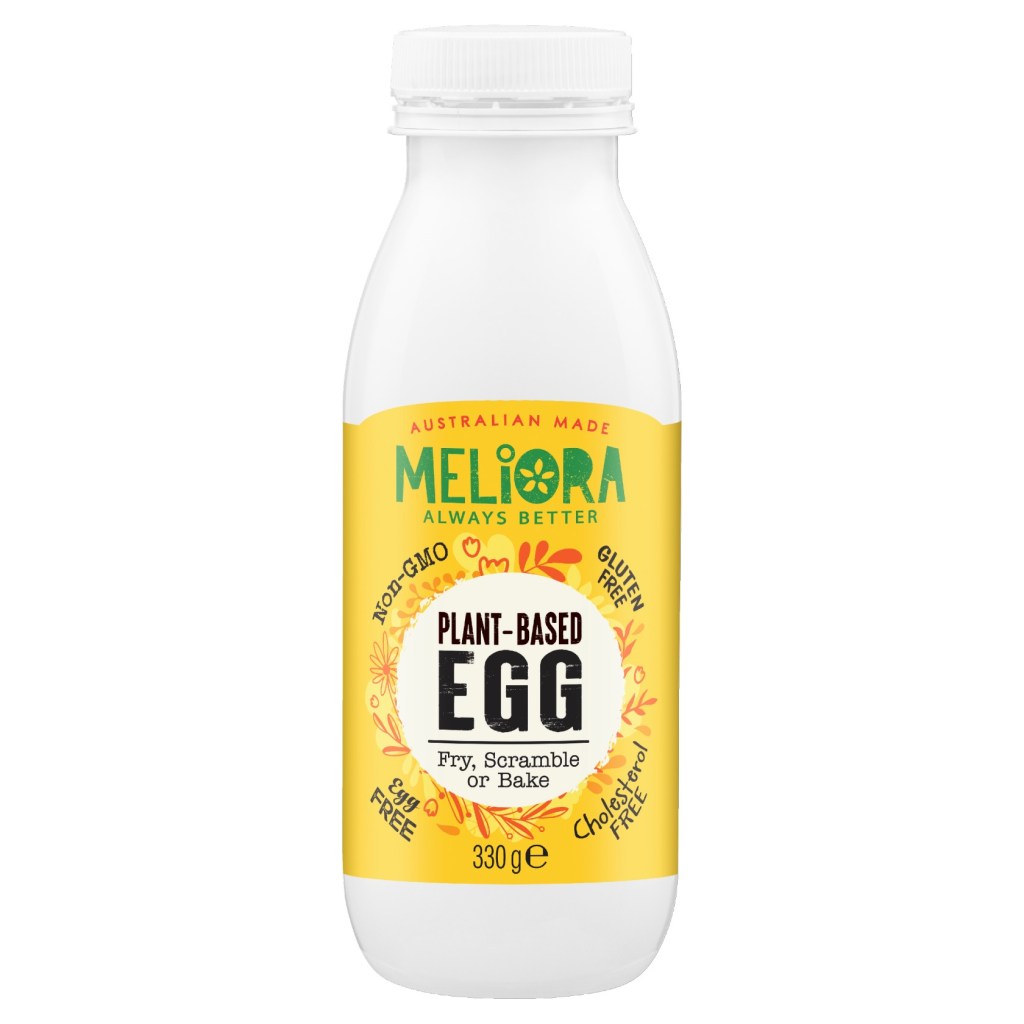 Funnily enough, while our Meliora Plant-Based Ham and Turkey Style Slices came to market first, our Meliora Plant-Based Egg development had already commenced some years earlier, but the complexity of the project meant that it has taken a great deal of persistence and perseverance to deliver what can only be described as a world class product. In simple terms, it's been a real labour of love on our teams' part!
What is the main protein source in this product?
Our Meliora Plant-Based Egg is based on mung and fava bean protein isolates. There were a couple of reasons that these two ingredients were selected. Mung beans and fava beans in conjunction contain all essential amino acids, making them a complete source of protein. As eggs are a complete protein source, it was important for us to match them nutritionally as best we could.
It also has both the lowest carbon footprint and water usage rate of any known plant-based protein source, and possesses various functional properties that allow us to replicate the taste and functionality of "regular" egg more closely.
What was the biggest challenge you faced in the R&D process when creating this product?
One of the biggest challenges we faced during the product development phase was ingredient sourcing. The ingredients used across our entire range are predominantly Australian, and while there is a plethora of wonderful local producers, sourcing in the middle of COVID presented its challenges. We were however, absolutely committed to working through these challenges and bringing Australian made products to market utilising Australian ingredients – a core value of ours.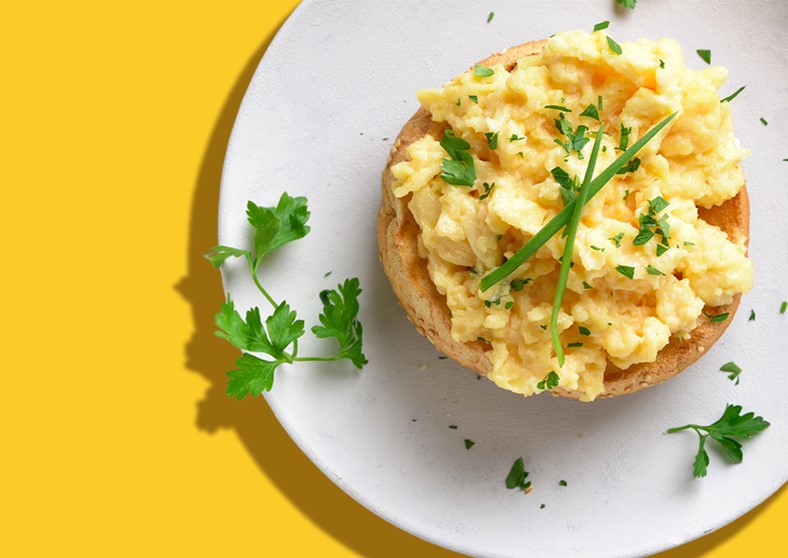 You're also exploring new plant-based meat products. Can you tell us what's in the pipeline and when we can expect to see these products on shelves?
We aren't able to share too much at this stage, but we are incredibly excited to continue expanding our plant-based protein range through our Meliora brand. Following the success of our product launches, customers can expect to see an expansion of our existing plant-based deli slice range, in addition to the introduction of products within the realm of plant-based meat.
What will the main protein source be?
The source of protein does tend to vary from one product to another, depending on the functional properties we are trying to achieve for product likeness. The source of protein, much like the rest of our range, will be Australian grown and cultivated, in addition to being gluten-free, wherever possible.
What changes are you expecting to see in the Australian plant-based sector this year? How is business sentiment now?
Customers should expect that the nutritional value of plant-based products will be at the fore. Most new products entering the mainstream market will be both nutritionally dense and clean label, for existing customers but also to appeal to the growing customer base.
Business sentiment more broadly is positive. With increasing supply chain and cost of living pressures, there is optimism that plant-based products will penetrate more households this year than ever before.
To stay up-to-date on the latest industry headlines, sign up to Future Alternative's enewsletter.