Coles supermarkets now stock a greater variety of v2food's plant-based range, with seven new products added to the shelves.
The additions include new chicken-style products including v2popcornbites, Thai chill and lime v2burgers and v2mince, as well as new iterations of the v2sausages, including Garlic and Herb and Classic British.
Coles' category manager for Meat Free, Olivia Thompson, said "Health foods and meat-free meals are becoming increasingly popular at Coles, and we're excited to expand our range to provide customers with more choices of nutritious plant-based options packed with protein.
"We're thrilled to partner with v2food – one of the country's best producers of plant-based meals … and offer customers great barbecue options just in time for Summer."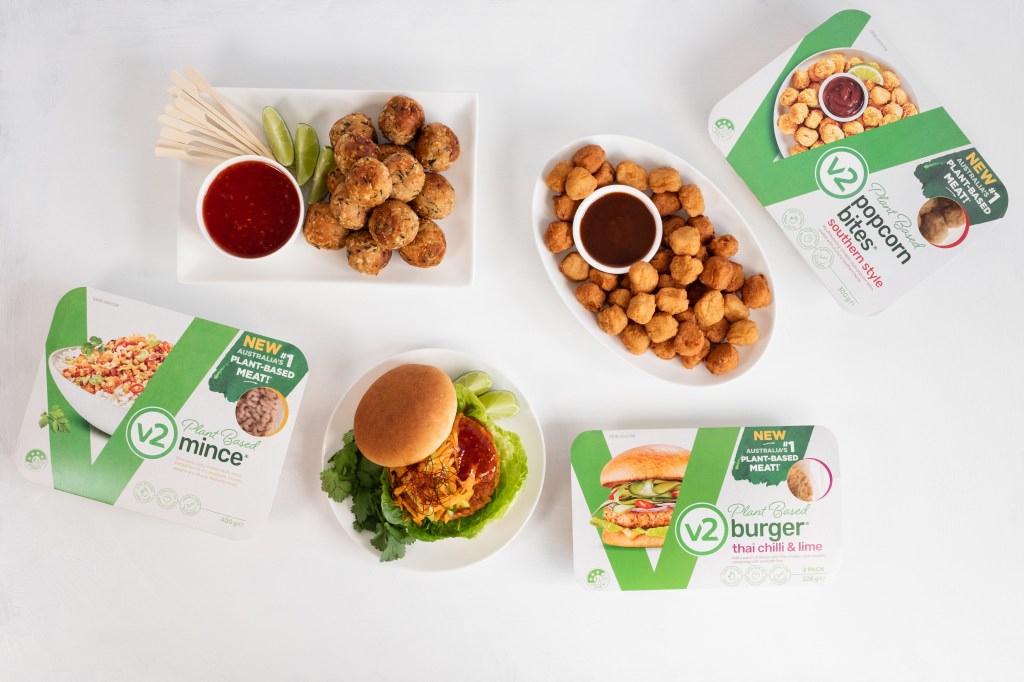 v2food general manager ANZ, Nathaniel Tupou, said the brand is thrilled to offer consumers a broader range of products that look, cook and taste like traditional protein products.
"The whole v2food range places an emphasis on delicious taste and ease of functionality, while also being better for the environment. It's a win-win. Ultimately, our goal is to make it simple for shoppers to pick up a plant-based protein option and enjoy it as part of their favourite meals," he said.
The new products available nationally in Coles supermarkets are:
• v2popcornbites Southern Style
• v2burger Thai Chilli and Lime
• v2mince Chicken-Style
• v2sausage Garlic & Herb
• v2sausage Classic British
• v2sausage Spicy Spanish
• v2sausage Sage & Thyme
Listen to our podcast episode with v2food CEO, Nick Hazell, below.
To stay up-to-date on the latest industry headlines, sign up to Future Alternative's enewsletter.